Creation Station
Esperanza College's annual event shares the wonder of science with community children.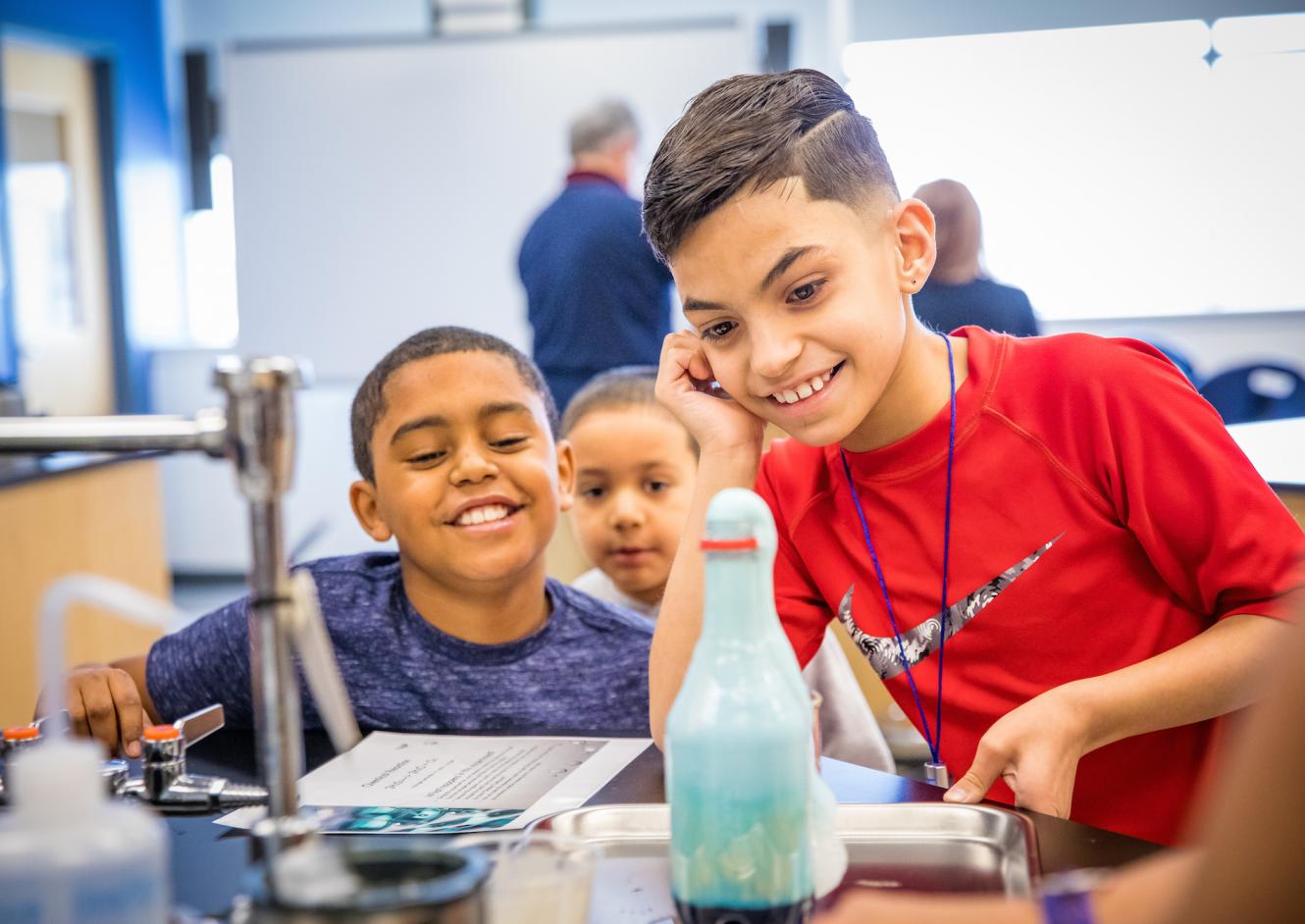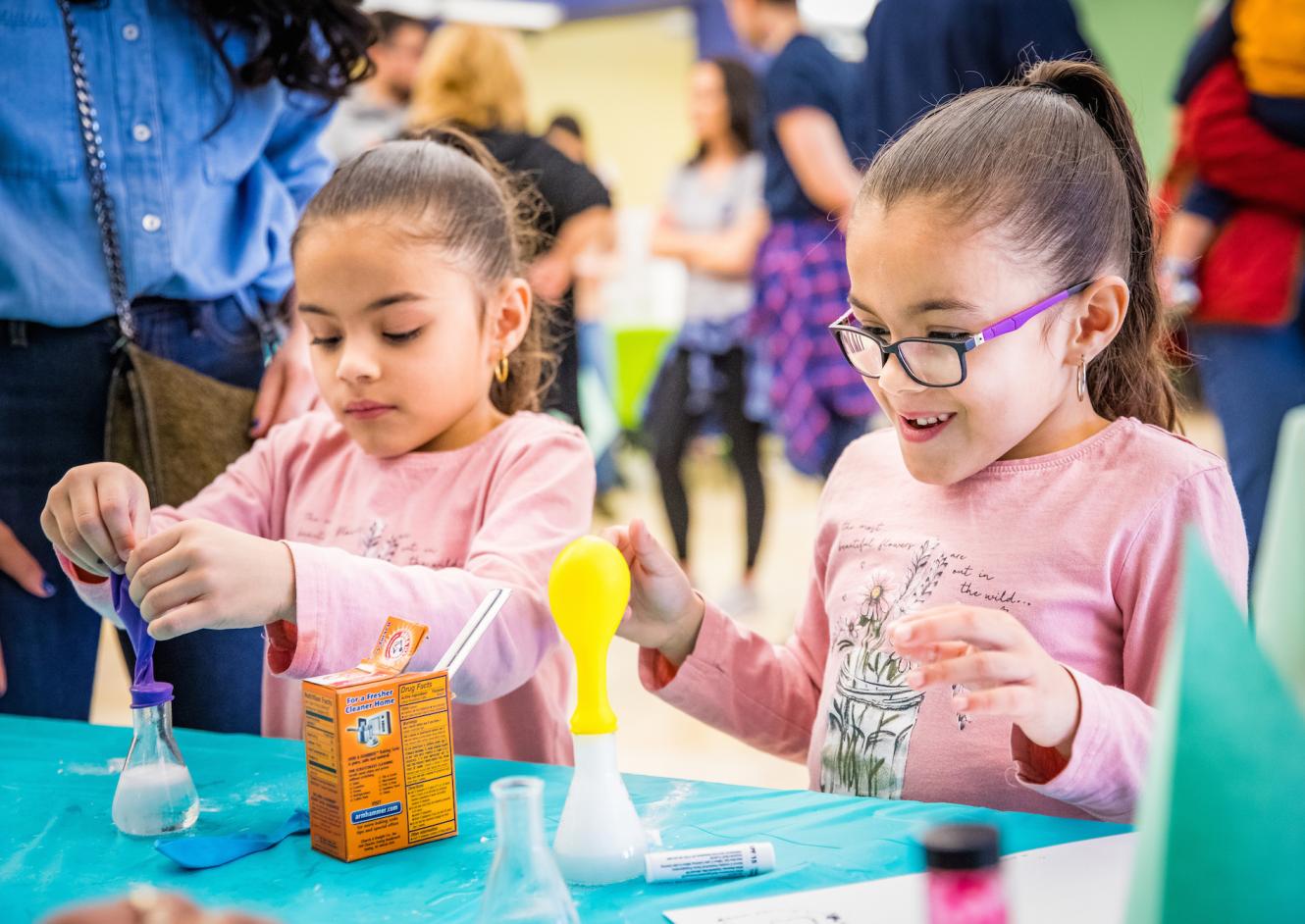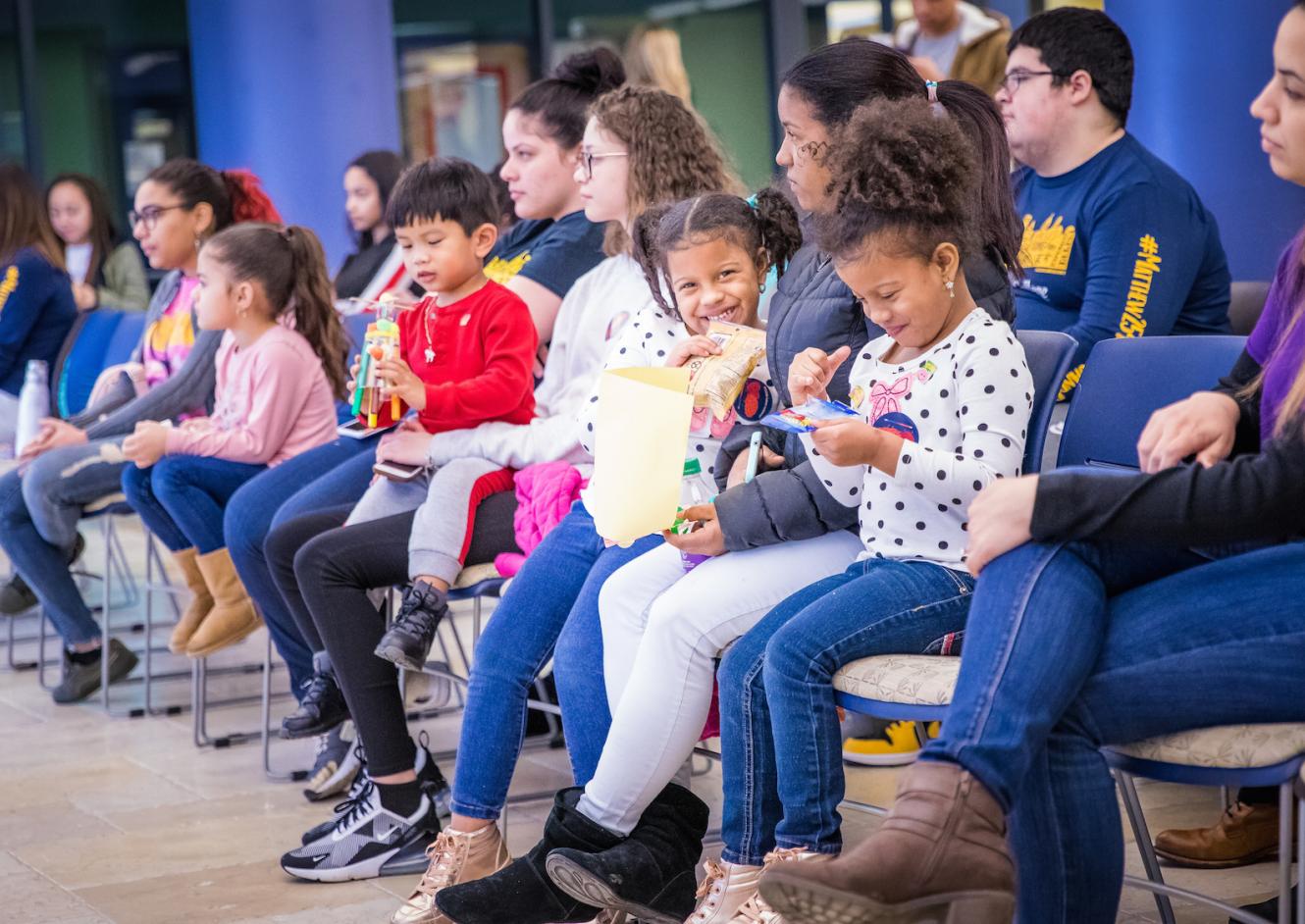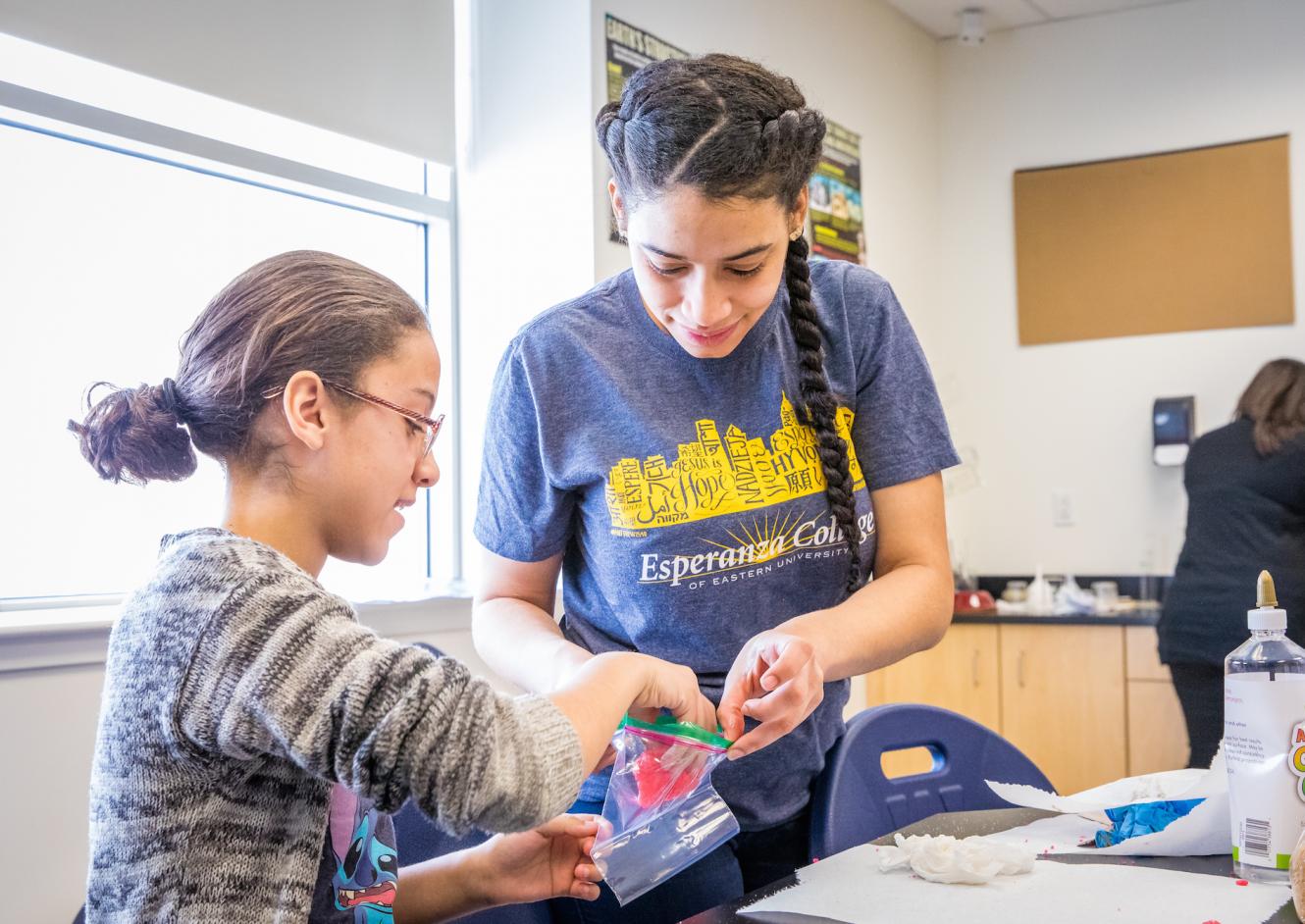 IT'S A SATURDAY AFTERNOON at Esperanza College of Eastern University. Brightly-colored tables speckle the student lounge, mini-lava lamps bubble vibrantly, wires twirl around tables, and the sound of ice rattles as ice cream is made. Children from the community bounce from table to table, eyes wide with wonder as the world of science comes to life in front of them.
This is the Creation Station, an event designed by Esperanza College to celebrate engineering and other STEM (Science, Technology, Engineering, and Mathematics) fields. The children who arrive each year, ready and eager to learn, are part of a community that is underrepresented in these fields. The event aims to change that by exposing them to the excitement of science in an accessible way.
"It's good for the children around here to know that there are options for them, and there are so many creative things that can be done in your own home," explains Linda Morales Bryant, a second-year Esperanza student, as she helps make ice cream.
"I'm going to try this at home!" exclaims a child at the next table as he creates an electrical circuit on a piece of paper.
In the science lab, a young boy perches on a tall stool while mixing together green moon sand. At the next table, a little girl stirs together bright blue slime in a beaker. Both of their faces light up as the different colors and textures slide through their fingers.
"Most children are fascinated by science when they are young," explains Dr. Nilsa Graciani, Esperanza College Director of STEM and Medical Assisting. "If that interest is nurtured and encouraged, they will do better in science and math classes as they move on in their school years."
As the event comes to a close, members from the Society for Hispanic Professional Engineers share about their careers while high school students from Esperanza Academy stay fixated on every word.
"Underrepresented students need to realize that they too can make a big impact and contribution in these fields," explains Graciani. "Today they may make a tower with marshmallows, but in the future they may contribute to rebuilding the infrastructure of the city."