Eastern University to Host Just Mercy Faith Summit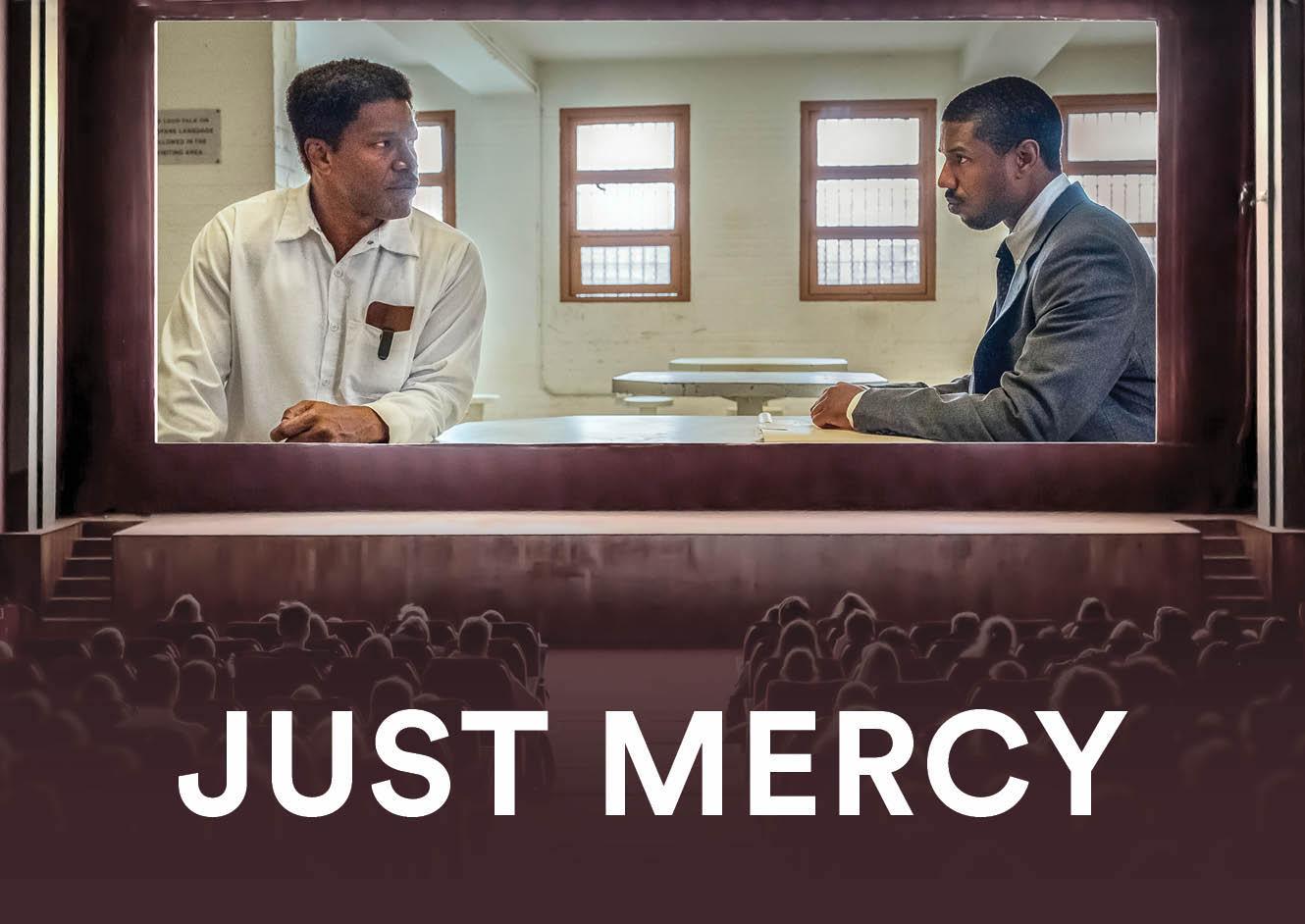 St. Davids, PA: On Monday, December 9, 2019, Eastern University will host a special screening of the acclaimed movie Just Mercy, based on alumnus Bryan Stevenson '81's bestselling book of the same name. It will be followed by the Just Mercy Faith Summit on Tuesday, December 10, 2019 from 9 a.m. - 3 p.m. at Eastern University.
The New York Times included the book Just Mercy on its list of 100 Notable Books of 2014, characterizing it as "an activist lawyer's account of a man wrongfully convicted of murder that reads like a call to action." Stevenson, founder of Equal Justice Initiative (EJI) said of the upcoming film, "We're really hoping that people will not only watch the movie, but be motivated to act–to do more–to create just and healthy communities." 
The Faith Summit, which will be held on Eastern's St. Davids campus, is designed to inspire and equip people from various faith communities to move from empathy to action and to engage in service and advocacy around justice themes raised in the film. All are welcome to participate in the dialogue and interactive sessions facilitated by community leaders from all walks of life, including faith leaders, formerly incarcerated persons, attorneys, artists, and activists. Continental breakfast and lunch will be provided, and all attendees will receive a complimentary copy of EJI's 2020 A History of Racial Injustice Calendar.
Facilitators
The Summit facilitators are among the leading voices in criminal justice reform in the region. They include: 
David Garlock '17, Eastern University alumnus who appears in the movie (Lancaster County Reentry Coalition; Healing Communities USA) 
District Attorney Larry Krasner, Esq. (Philadelphia District Attorney's Office)
Shane Claiborne '97, Eastern University alumnus and author/activist  (Red Letter Christians)
Jeffrey Abramowitz, Esq. (JEVS; Just Leadership USA)
Vincent Sharif Boyd (CADBI)
John Churchill (Lancaster Bible College, Criminal Justice Department)
Patricia Cummings, Esq. (Philadelphia District Attorney's Office).
Robert Saleem Holbrook (Abolitionist Law Center)
Rev. Kimberlee A. Johnson (EU Prison Education Program)
Lisa Kessler (Sound Community Solutions)
Rev. Chris Kimmenez (Healing Communities)
Larry Krasner, Esq. (District Attorney of Philadelphia)
Abdul Allah Lateef (ICAN, PA Campaign for the Fair Sentencing of Youth)
Rabbi Annie Lewis (Temple Beth Zion-Beth Israel)
Terrance Lewis (Exoneree; Activist)
Marissa Mack (Eastern University)
Megan Malkemes (Eastern University)
Isis Misdary, Esq. (Defender Association of Philadelphia)
John Pace (Youth Sentencing and Reentry Project)
Kevin Abdur-Rahman (Solving the Riddle, LLC)
Kempis "Ghani" Songster (Amistad Law Project)
Rev. G. Lamar Stewart (Philadelphia District Attorney's Office; Taylor Memorial Baptist Church)
Rabbi Elyse Wechterman (Reconstructionist Rabbinical Association)
Timothy Welbeck, Esq (CAIR)
Partners
This Summit was made possible through the generosity of these partners who share Eastern University's commitment to seeking justice:
Advocates: JEVS, Metropolitan Christian Council, Office of Faith and Practice at Eastern University
Supporters: Fellowship of Women Clergy, Redemption Housing, Mennonite Central Committee, Palmer Theological Seminary, the College of Health & Sciences at Eastern University, Evangelicals for Social Action, Healing Communities USA, MainLine Black Interdenominational Ministers Alliance, CAIR (Council on American-Islamic Relations).
The Just Mercy Faith Summit is hosted by Eastern University and coordinated by Eastern's Prison Education Program (PEP) Director, Dr. Kimberlee A. Johnson. 
Register for the Faith Summit
Cost: $25
Free for formerly incarcerated persons and Eastern University students
For more information contact prisoned@eastern.edu
About Eastern University
Eastern University is a Christian university enrolling approximately 3,300 students in its undergraduate, graduate, professional, seminary, and international programs. The university's main campus is located in the western suburbs of Philadelphia at 1300 Eagle Road in St. Davids, PA. Eastern's core values of faith, reason and justice are woven into all of its educational programs. For more information visit eastern.edu or contact Kelly Goddard, Director of Marketing and Communications: kelly.goddard@eastern.edu.