Eastern University's College of Education Awarded Innovative Teacher Prep2Practice Grant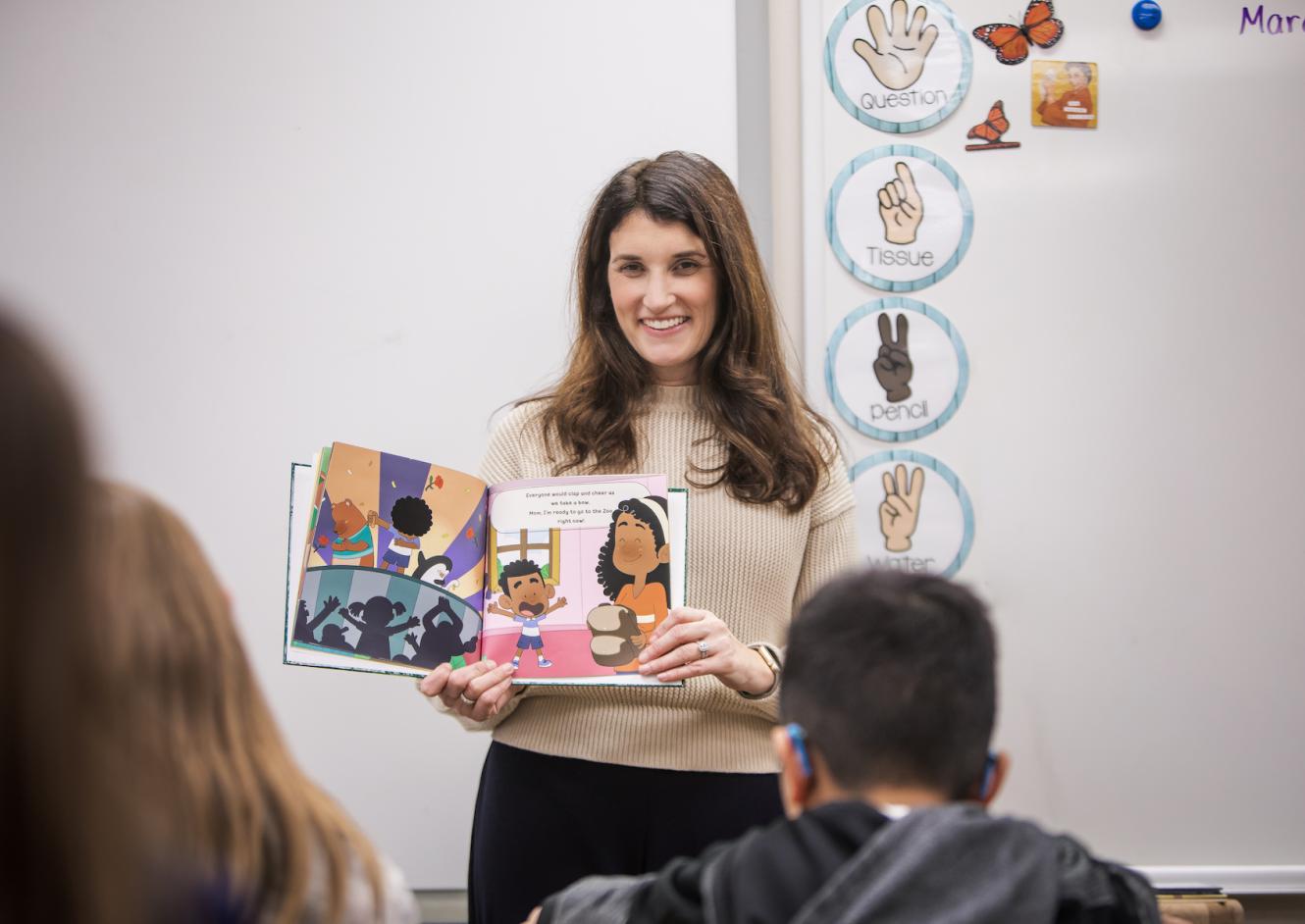 St. Davids, PA: Eastern University is pleased to announce that its College of Education and Behavioral Sciences (CEBS) was awarded $100,000 from the Pennsylvania Department of Education Innovative Teacher Prep2Practice Grant program.  
The Prep2Practice Grant program was created to help fund and strengthen the clinical experiences in teacher preparation and to further prepare pre-service teachers for the classroom.
"We are thrilled to receive this grant," shares Dean of the College, Dr. Susan Edgar-Smith. "We will ensure the grant targets the creation and implementation of innovative curriculum that improves educator preparation. We want to ensure our students are fully prepared to enter the classroom on Day One of their teaching careers." 
Additionally, the funds from this grant will help bolster the professional partnerships between Eastern University, Capital Area Intermediate Unit (CAIU), and the 25 school districts served by the CAIU – partnerships that will offer high-impact academic learning and professional applications for pre-service teachers from their early fieldwork through student teaching and then into their first years in the field, the induction period. 
These professional partnerships diversify the preservice educator pipeline by offering affordable online coursework that can be applied toward a teaching degree and certification that is accessible, rigorous, and engaging. 
"Creating excellent and accessible programs that equip our students to impact the world is what powers our innovation at Eastern,"  shares Kent Sparks, Provost and Vice President of Academic Affairs. "These funds reflect the hard work and effort that have made our Education programs engaging, transformative, and affordable. We are thrilled about this recognition." 
The University plans to use the expertise of professionals from the university, CAIU, and school districts to help create and embed high-priority competencies such as Culturally Relevant and Sustaining Education (CRSE), professional Ethics, and Structured Literacy (focused on the Science of Reading) into student course and fieldwork. The ultimate goal is to enable pre-service teachers high quality preparation for the field that leads to student success.
To learn more about Eastern University's College of Education and Behavioral Sciences, visit eastern.edu/teach.
About Eastern University
Eastern University is a Christian university enrolling approximately 5,900 students in its undergraduate, graduate, and seminary programs. The university's main campus is located in St. Davids, PA, with additional locations in Philadelphia, Harrisburg, and online. Eastern's core values of faith, reason, and justice are woven into all of its educational programs. For more information visit eastern.edu or contact Ally Rosario, Director of Marketing & Communications: ally.rosario@eastern.edu.