The College of Education & Behavioral Sciences is Awarded Four Exciting Grants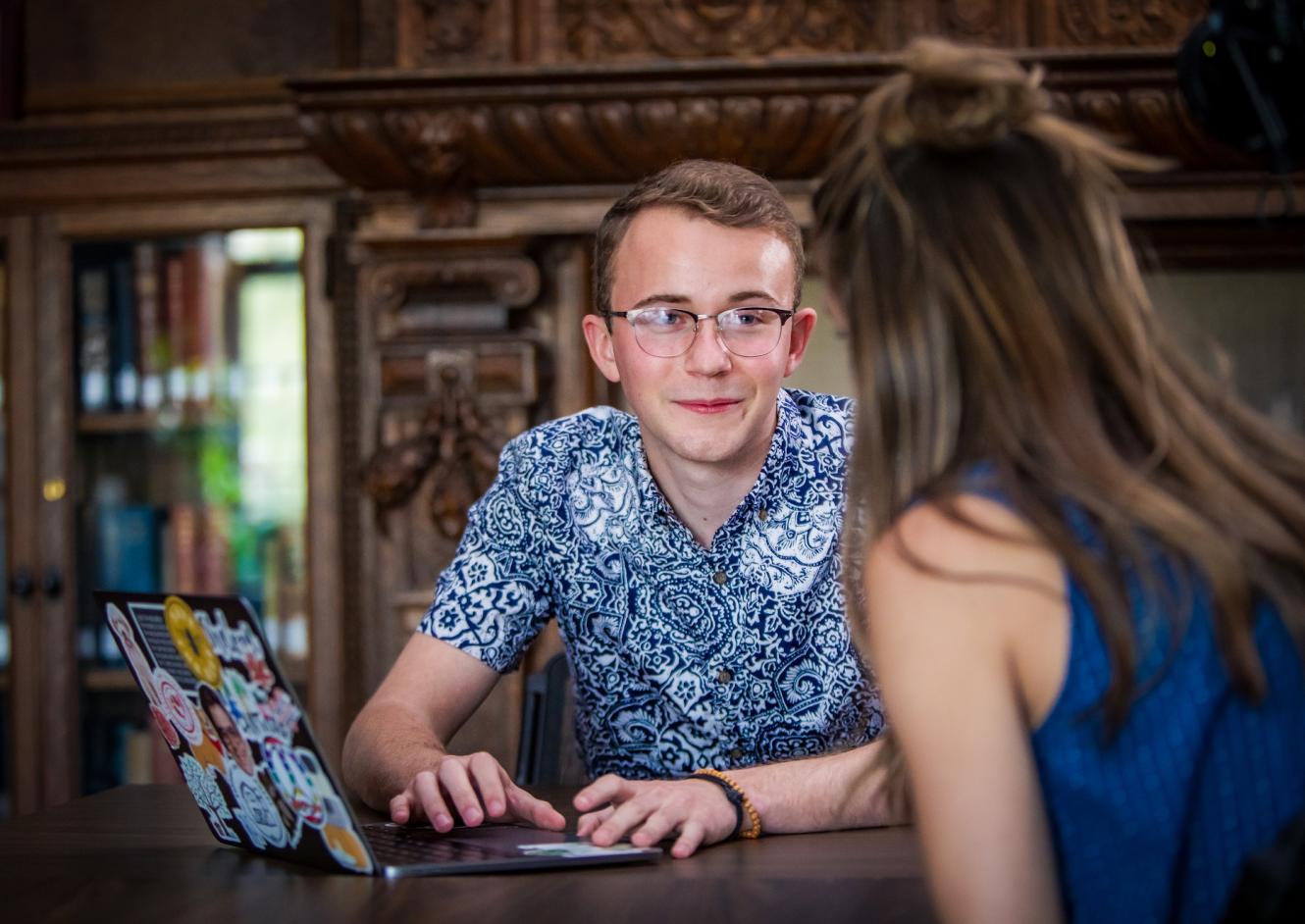 St. Davids, PA: Eastern University's College of Education Behavioral Sciences was awarded four exciting grants this year. These grants will equip the college in its dynamic work of preparing educators to meet the needs of the next generation.
Attract, Prepare, and Retain – Special Education Grant
The first award is $25,000 in funds over two years from the Pennsylvania Bureau of Special Education. The grant has been given to the College along with its partners, The Woodlynde School and Belmont Charter Schools, in order to to inspire the next generation of special educators. The goal is to Attract, Prepare, and Retain those choosing a special education career path. 
Grantees will be offering a variety of experiential learning opportunities to engage secondary and postsecondary students in working with students with disabilities. The goal is to increase the number of students interested in pursuing careers in special education to reduce the significant shortage in this field.
Dean Susan Edgar-Smith shares, "This initiative comes at an opportune time, given the need for more certified Special Education classroom teachers and professionals in related fields. We are excited to further strengthen our collaborative efforts with our local special  education-focused approved private school, Woodlynde, and Belmont Charter School, our consortium partners, to better attract our higher education students to the field." 
Director of Special Education, Professor Nicole McKeown states, "We contend that expanding upon present practices and implementing several new initiatives will lead to increased student interest and the eventual attainment of a career in special education."
Public Health Management Corporation Early Childhood Education Professional Development Organization Grant
The second grant includes participation in a state-wide initiative to support early childhood educators in career development and professional advancement. The opportunity is a result of Eastern's partnership with Public Health Management Corporation Early Childhood Education Professional Development Organization (PHMC ECE PDO).
PHMC ECE PDO has awarded Eastern University more than $199,000 to support the degree and certification progress of our region's early childhood workforce. Dr. Cathy Neimetz explains, "We are honored and excited to have Eastern's work recognized through the continued partnership and funding opportunities for our early learning community. Our current work is the latest in the College of Education and Behavioral Sciences' response to address the changing needs of our early childhood workforce."
Tremaine Foundation Grant
Dr. Harry Mercurio has secured funding from the Tremaine Foundation to cover the entire $3,500 cost for the International Dyslexia Association self-study Accreditation Process for Eastern's Reading Specialist Program. Dr. Mercurio shares, "I am excited to continue integrating curriculum and instruction that supports the Science of Reading into Eastern's Reading programs to help further prepare our future reading specialists for the diverse reading needs of today's striving readers.
William Penn Foundation Grant / Culturally Relevant and Sustaining Education
Eastern University has been selected to participate in a Community of Practice supported by a grant from the William Penn Foundation with Temple University, on behalf of the Pennsylvania Educator Diversity Consortium (PEDC). 
The community of practice brings together fifteen institutions of higher education across the Commonwealth to conduct landscape assessments of their teacher preparation programs' readiness to implement the culturally relevant and sustaining education competencies, and to collaborate around the plans to ready their programs for implementation if not get started with or assess their early efforts. 
The grant covers a $2,500 stipend for the IHE representative. Dr. Sarah Anne Eckert, Director of Graduate Programming and a strong proponent of multicultural education, will serve as Eastern's liaison to the project. She shares that she is "humbled by the opportunity to engage in this meaningful work for the benefit of all children across the commonwealth." 
To learn more about Eastern University's College of Education Behavioral Sciences, visit eastern.edu/teach.
About Eastern University
Eastern University is a Christian university enrolling approximately 4,800 students in its undergraduate, graduate, and seminary programs. The university's main campus is located in St. Davids, PA, with additional locations in Philadelphia, Harrisburg, and online. Eastern's core values of faith, reason, and justice are woven into all of its educational programs. For more information visit eastern.edu or contact Kelly Goddard, Associate Vice President for Marketing, Enrollment & Communications: kelly.goddard@eastern.edu.