Eastern University to Add Football Starting Fall 2022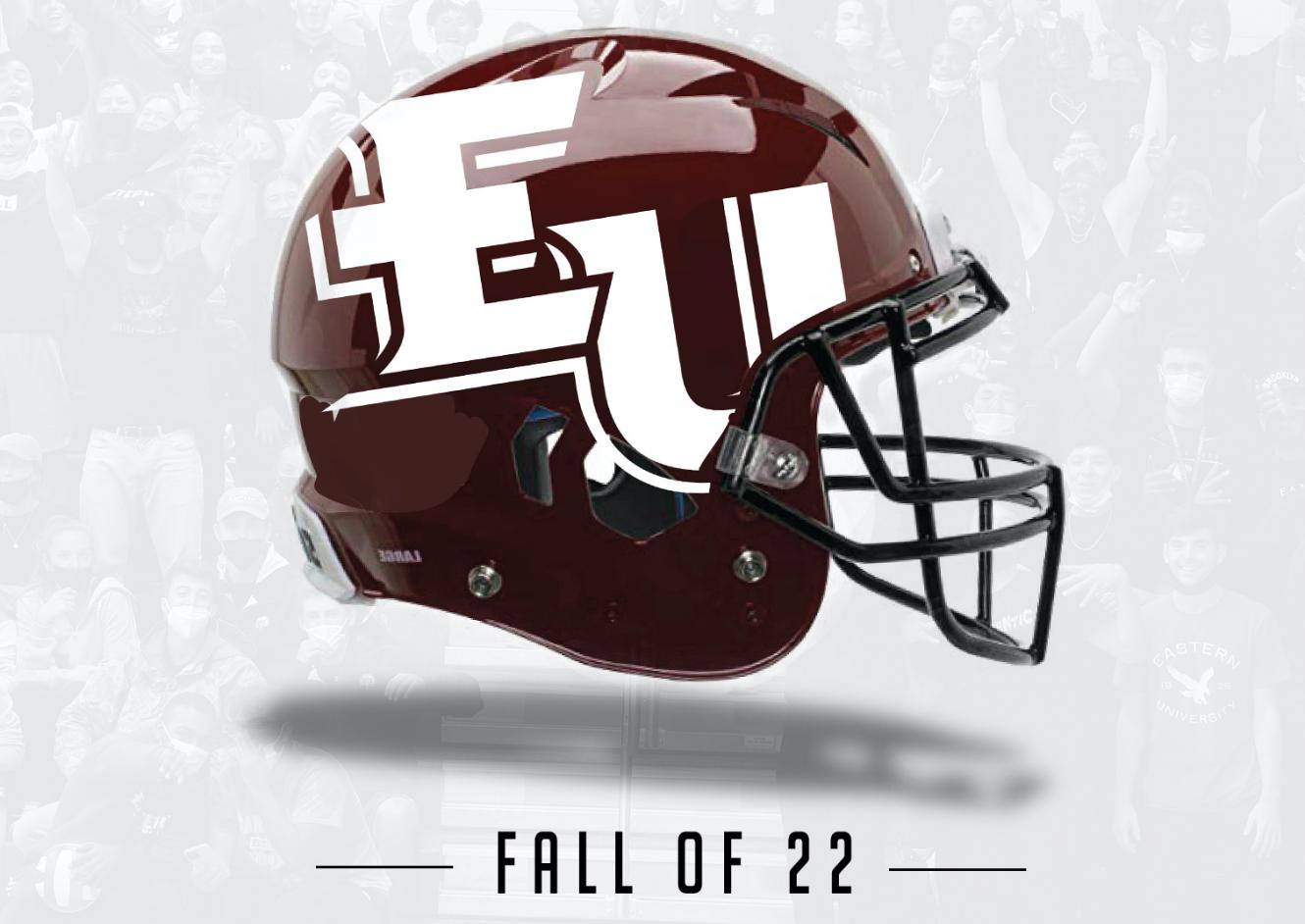 ST. DAVIDS, PA – Eastern University is pleased to announce the addition of Football to its athletic offerings starting in the fall of 2022. The Eagles will begin competition in the Middle Atlantic Conference in the fall of 2023. 
"We look forward to the many ways this will positively impact the student experience at Eastern," Athletic Director Eric McNelley shares of the new program. "With the addition of Football as well as Cheer, Dance, and a Pep Band, students will have more opportunities to engage with our athletic department in a variety of ways."
While much of the groundwork has been done behind the scenes, today's announcement officially marks the beginning of a search for a coaching staff and the start of a recruiting push. The addition of Football marks another big step in the University's ongoing growth initiative.
Steps have already begun in related activities and athletic offerings. This past summer, McNelley announced the hiring of Julie Berardi to lead Eastern's new Cheer and Dance Program. Dr. Edward Jakubuski, Eastern's Director of Music Education, assisted by Josh Guenther, Eastern's Music Technical Director, will build and recruit a pep band. 
In regard to location, Eastern University signed an agreement with nearby Valley Forge Military Academy regarding the use of their football and track facilities. The location is less than a mile from Eastern's campus and will provide a space that will be accessible and conducive to community celebration and excitement. 
Work is already being done to resurface the football field and track, and to update the indoor facilities. Eastern's Strength and Conditioning staff is already in process of updating the weight training facility on site, and several current Eastern teams have started off-season workouts in that space.
In making the announcement to the Eastern Community, President Ron Matthews shared, "I am pleased to see the arts, athletics, and our community as a whole come together to celebrate a new chapter in our Eastern legacy and future. I look forward to programs sparking school spirit, more campus events, increased enrollment opportunities, and different experiences for our student body."
Leading into this announcement, Eastern Athletics has been in an unprecedented period of growth. This past summer, the department hired full-time assistants in Athletic Communications, Athletic Training, and several key programs. 
Eastern is a member of the Middle Atlantic Conference and competes in the MAC Commonwealth for most of its sports. Eastern Football will join Albright, Alvernia, Delaware Valley, FDU-Florham, Lebanon Valley, Lycoming, King's, Misericordia, Stevenson, Widener, and Wilkes in the MAC. 
Questions about the program can be directed to football@eastern.edu. Interested recruits can fill out this form.
About Eastern University
Eastern University is a Christian university enrolling approximately 3,500 students in its undergraduate, graduate, professional, seminary, and international programs. The university's main campus is located in St. Davids, PA, with additional locations in Philadelphia, Harrisburg, and online. Eastern's core values of faith, reason, and justice are woven into all of its educational programs. For more information visit eastern.edu or contact Kelly Goddard, Director of Marketing and Communications: kelly.goddard@eastern.edu.