Dr. Kathy-Ann Hernandez Appointed by Philadelphia Mayor to the Commission on Faith-Based and Interfaith Affairs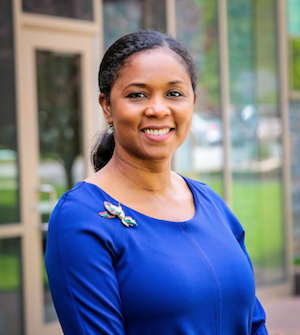 Philadelphia, PA: Eastern University is proud to announce that Dr. Kathy-Ann C. Hernandez has been appointed to the Mayor's Commission on Faith-Based and Interfaith Affairs (MCFBIA) for the City of Philadelphia.
According to the City of Philadelphia, the Commission comprises 24 individuals and includes representatives of a wide variety of faith-based communities and organizations from across the city. These representatives will provide "guidance and consultations to [Philadelphia] City departments and agencies with the goal of promoting greater access by all residents to City resources and available services, as well as encouraging residents' contributions to the quality of civic life."
"Our current moment has revealed a collective need for deeper connections to community and faith," shared Mayor Kenny. "The Commission on Faith-Based and Interfaith Affairs will have a critical role in our collective efforts to bridge these connections, and create stronger connections to city government".
Dr. Kathy-Ann Hernandez is Professor and Co-chair of Eastern University's PhD in Organizational leadership, a distinguished doctoral program that seeks to develop students in diverse organizational contexts and provide them with a robust and interdisciplinary approach to leadership studies. 
Of the appointment, Dr. Hernandez shares, "I view the lens that Christian scholars can bring to such efforts as perspectives that are needed to tackle some of the difficult questions of our time. I see this appointment as an ideal opportunity to practice what Ernest L. Boyer calls the scholarship of engagement, to seek out ways for the academy to "become a more vigorous partner in the search for answers to our most pressing social, civic, economic, and moral problems" (Boyer, 1996). I am looking forward to serving on this commission of leaders and representatives from a wide variety of faith traditions."
Reverend Naomi Washington-Leapheart, Philadelphia's Director for Faith-Based and Interfaith Affairs shared, "Our new Commission members will ensure that Philadelphia's diverse faith communities have a seat at the table and that they are represented in the Administration's decision-making process. I am confident that their input will be key to addressing issues that affect our communities and strengthening connections between Philadelphians and our local government."
About Eastern University
Eastern University is a Christian university offering a wide array of undergraduate, graduate, professional, seminary, and online programs. The university's main campus is located in St. Davids, PA, with additional locations in Philadelphia and Harrisburg. Eastern's core values of faith, reason, and justice are woven into all of its educational programs. For more information visit eastern.edu or contact Kelly Goddard, Director of Marketing and Communications: kelly.goddard@eastern.edu.