A Legacy Inspired by Love
Heather Norcini '89, 2021 Lamplight Society Inductee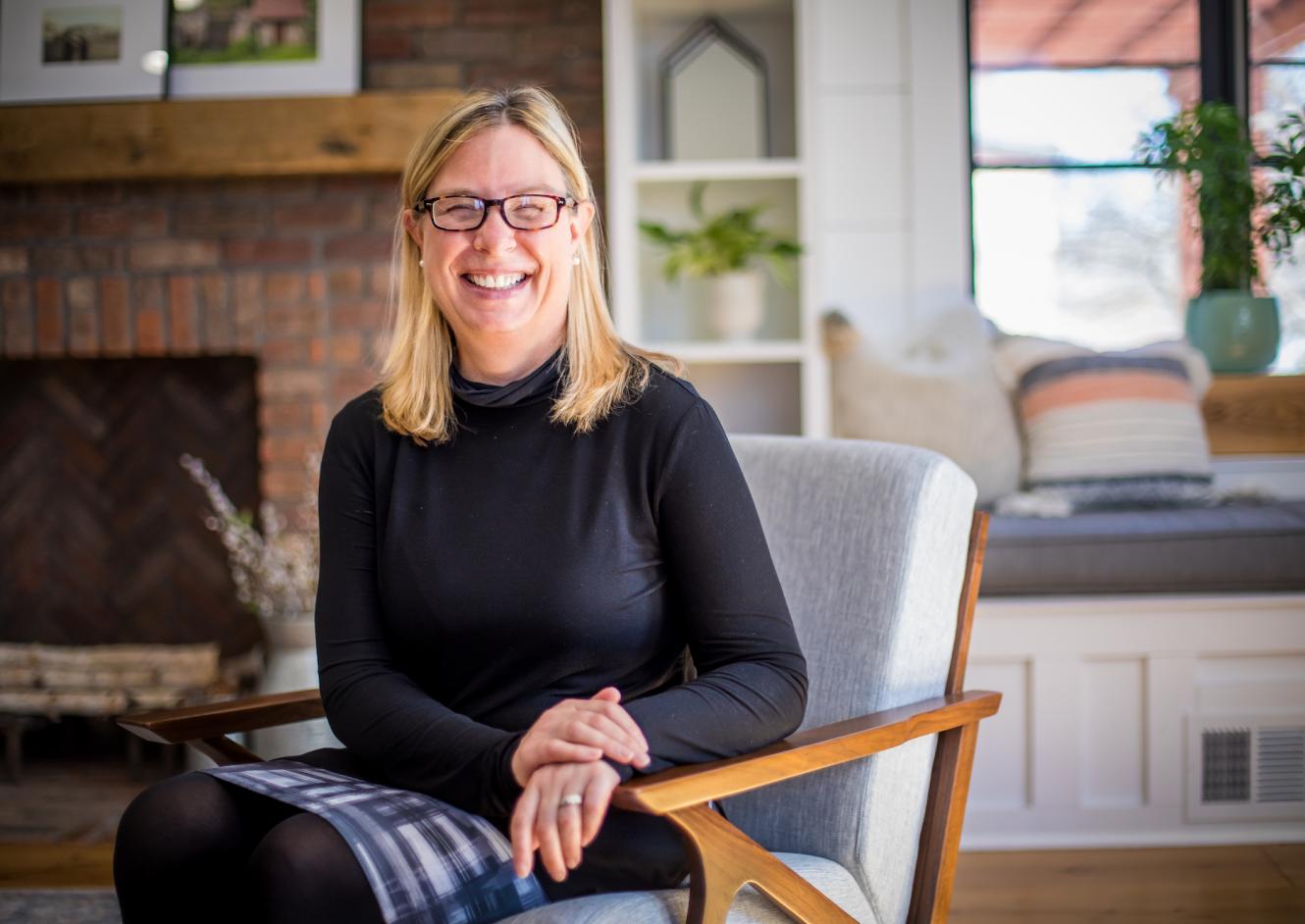 Excellent. Thoughtful. Dedicated. Kind. These are but a few of the many laudations used by people to describe Heather Norcini '89, Executive Assistant to the President and this year's Lamplight Society Inductee.
The Lamplight Society honors a member of our alumni, faculty, staff, or administration who has left a legacy of light on the Eastern University community. As a key member of the Eastern community for decades, first as a student and then as a staff member, Heather has made a bright and enduring impact on the University.
After graduating from Eastern in 1989, Heather returned in 2008 to work for Plant Operations as Secretary. In early 2010, she transitioned to what was then known as the Campolo College of Graduate and Professional Studies as Office Assistant, where she was able to use her gifts by extending hospitality at the front desk. Finally, in August of 2010, she was invited to become the Executive Assistant to the President, assisting former Presidents Dr. Black and Dr. Duffett, and currently assisting President Matthews.
When asked to describe Heather, President Matthews enthusiastically shares, "Heather is kind, comprehensively thoughtful, amazingly multiskilled, faithful, pleasant, and sacrificially dedicated to Jesus Christ, her family, her church, and Eastern University. My service has been graced, enhanced, and stewarded more effectively because of Heather. I praise God for the honor to work with her."
Fellow alum Mark Kern '90 recounts, "Heather loves Eastern with all of her heart. Anyone who has ever talked to her about Eastern knows that well. Her dedication for her work for Eastern is and has been a shining light of Christian love to the Eastern Community, past and present."
For Heather, love for the Eastern community is core to her joy in serving it. "Eastern is my happy place," she explains. "My husband, Bill Norcini '88 and I met here. Our youngest daughter, Emily '21 graduated from Eastern this May." She continues, "I hope that any impact that I have had and will continue to have, has been consistent, responsible, excellent, dedicated, and steady in service to God and the university that I love."
All of us who have been blessed to serve alongside Heather can testify to the bright light she shines, and together we express our gratitude for her faithful legacy of love!