The Ministry of Hospitality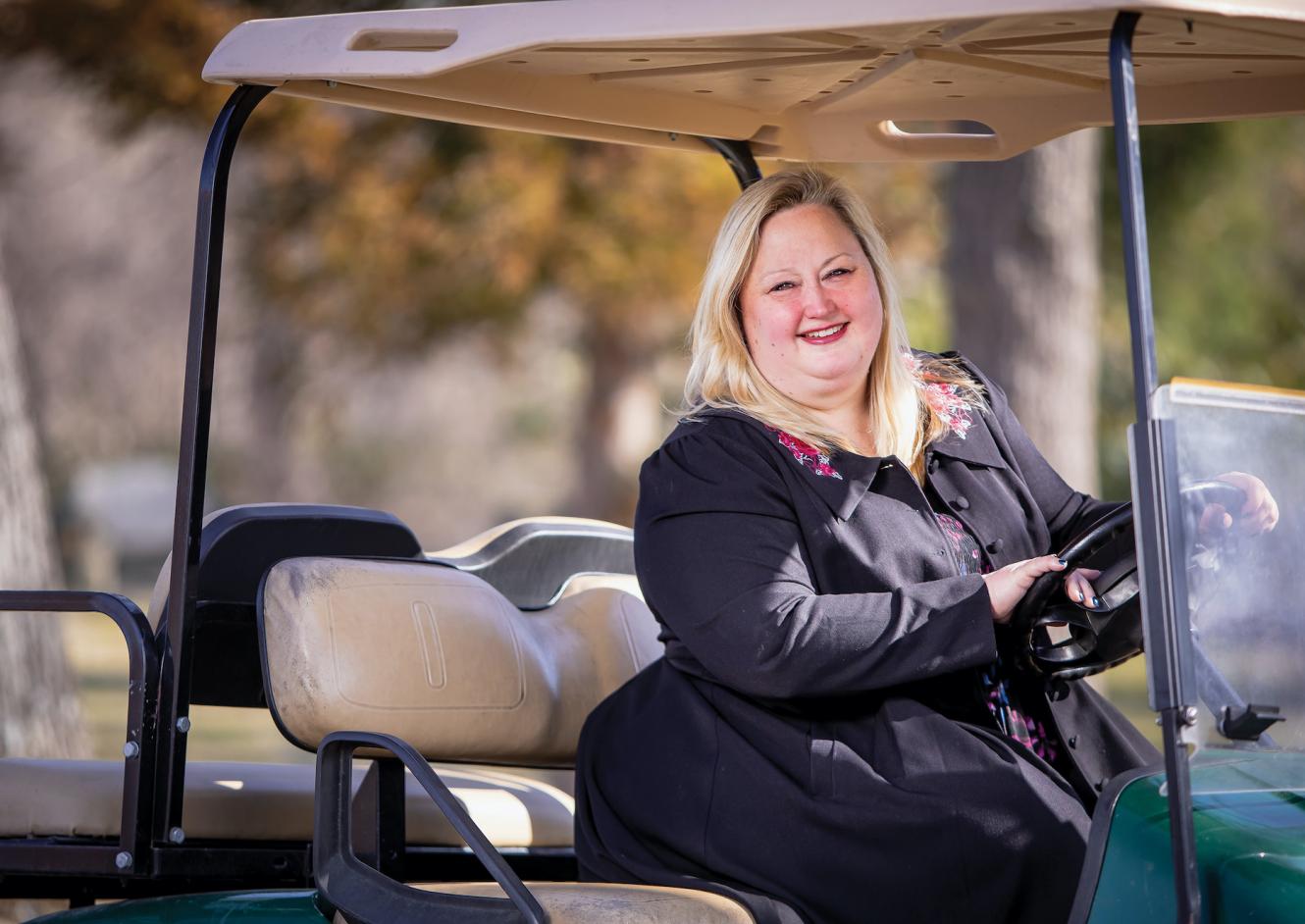 "Hospitality is our ministry." These four words are embodied in Eastern University's 2022 Lamplight Society Award Winner Meggin Capers, Executive Director of Conferences, Special Events, and University Logistics.
The Lamplight Society honors a member of our alumni, faculty, staff, or administration who has left a legacy of light on the Eastern University community. You would be hard pressed to find a colleague or student that this light has not shone brightly on during Meggin's near 20 years of service.
Natissa Kultan-Pfautz, Associate Vice President for Advancement, describes her time working for and with Meggin: "Meggin Capers– what's not to love? Megg is one of my truest friends and colleagues. She, in every way, embodies the characteristics of a servant leader. She is always willing to listen, show empathy, fix problems before moving on to something else, steward what has been entrusted to her, and help others grow and develop. From preparing campus for a small lecture to managing the minute details of the Presidential Inauguration, she is the one you want in your corner and on your team."
Echoing Natissa's sentiment, Chaplain Joseph Modica shares, "If someone looked up the word 'dedicated' in the Eastern University lexicon, it would read 'Meggin Capers.'"
This dedication to Eastern's mission has always manifested itself in her commitment to her first priority, the students. Even amidst planning Commencements, managing COVID-19 protocols, organizing board meetings, and welcoming our summer guests, it is EU students that are at the forefront of Meggin's mind.
"Meggin Capers offers a level of hospitality, warmth, and care for every person who steps into her office that is unmatched," shares Eastern alum Ian Jennings. "I worked with Meggin for several years when I was in college, and she treated me like I was part of her family from day one. Now, every time I come to visit her at her office, she tells me with enthusiasm and passion about all the projects she is working on. The Eastern University community is lucky to have a supporter so passionate about where they are and where they're going—and someone who is eager to contribute in any way she can." 
These are just a few of the plethora of personal experiences that could have made it to print. Personally, Meggin has both guided me as a student, a young man starting his career, and as a dear friend. I am honored to work alongside such a bright and shining light of our community.