New York Jets Linebacker Brandon Copeland Speaks at Eastern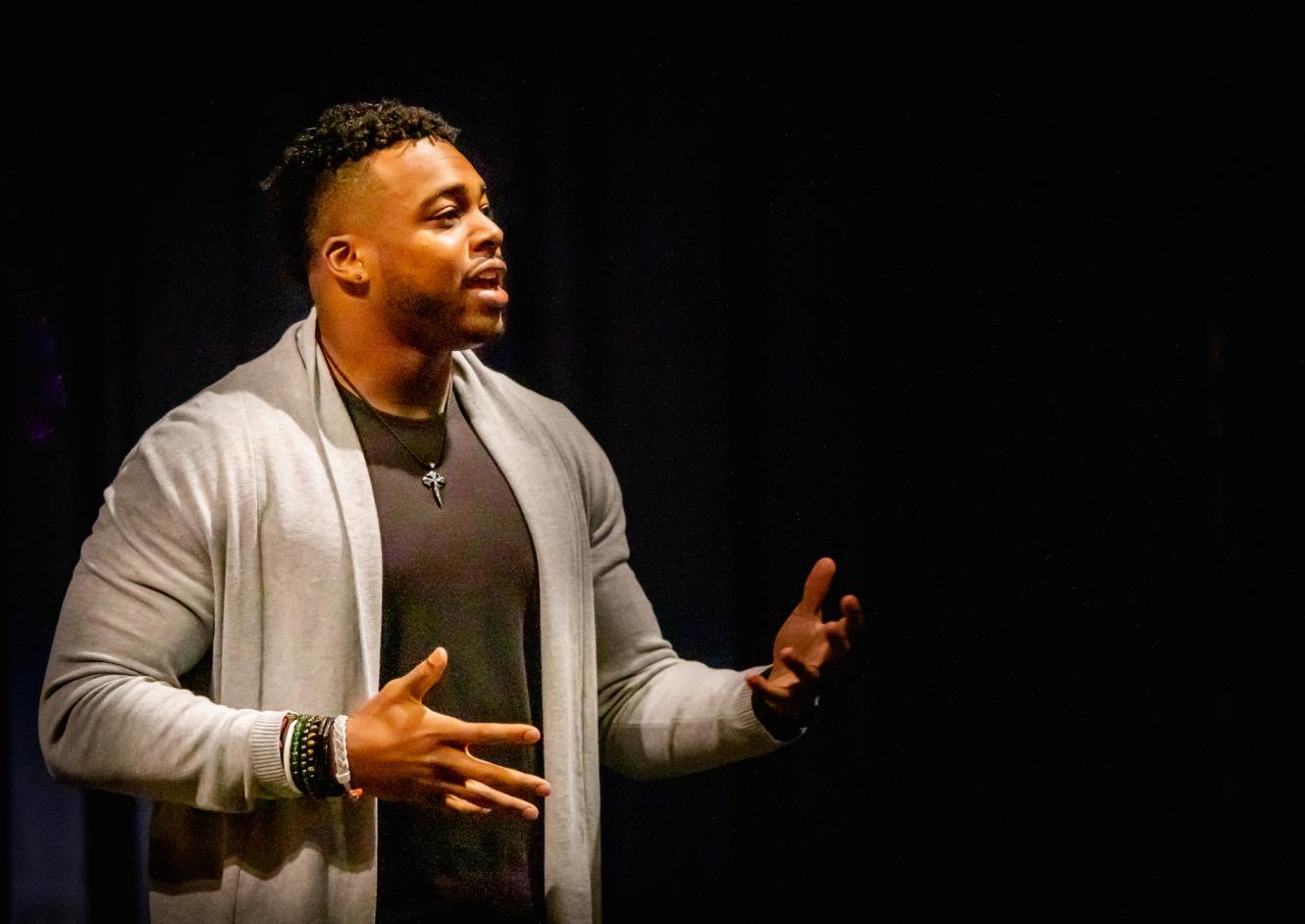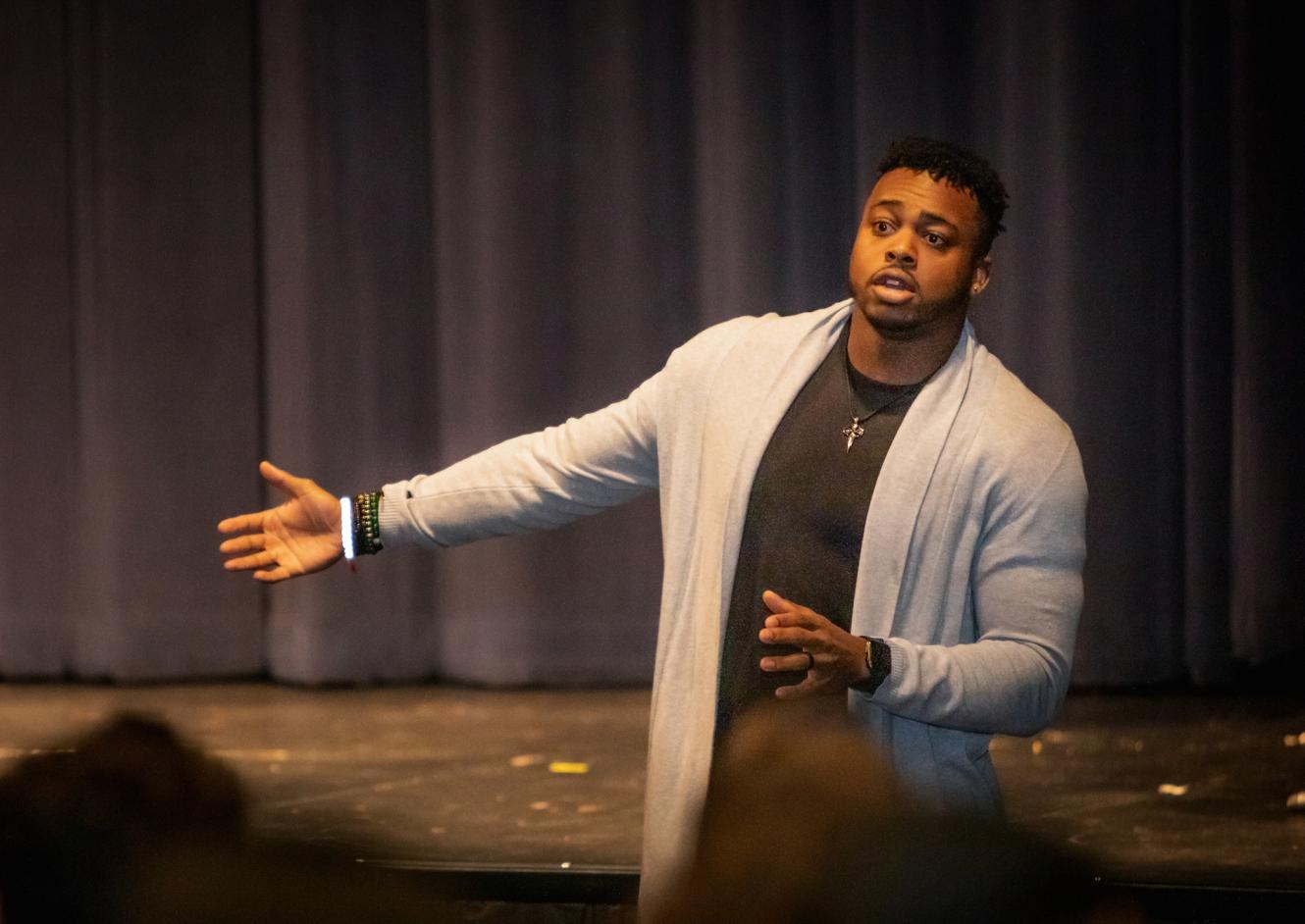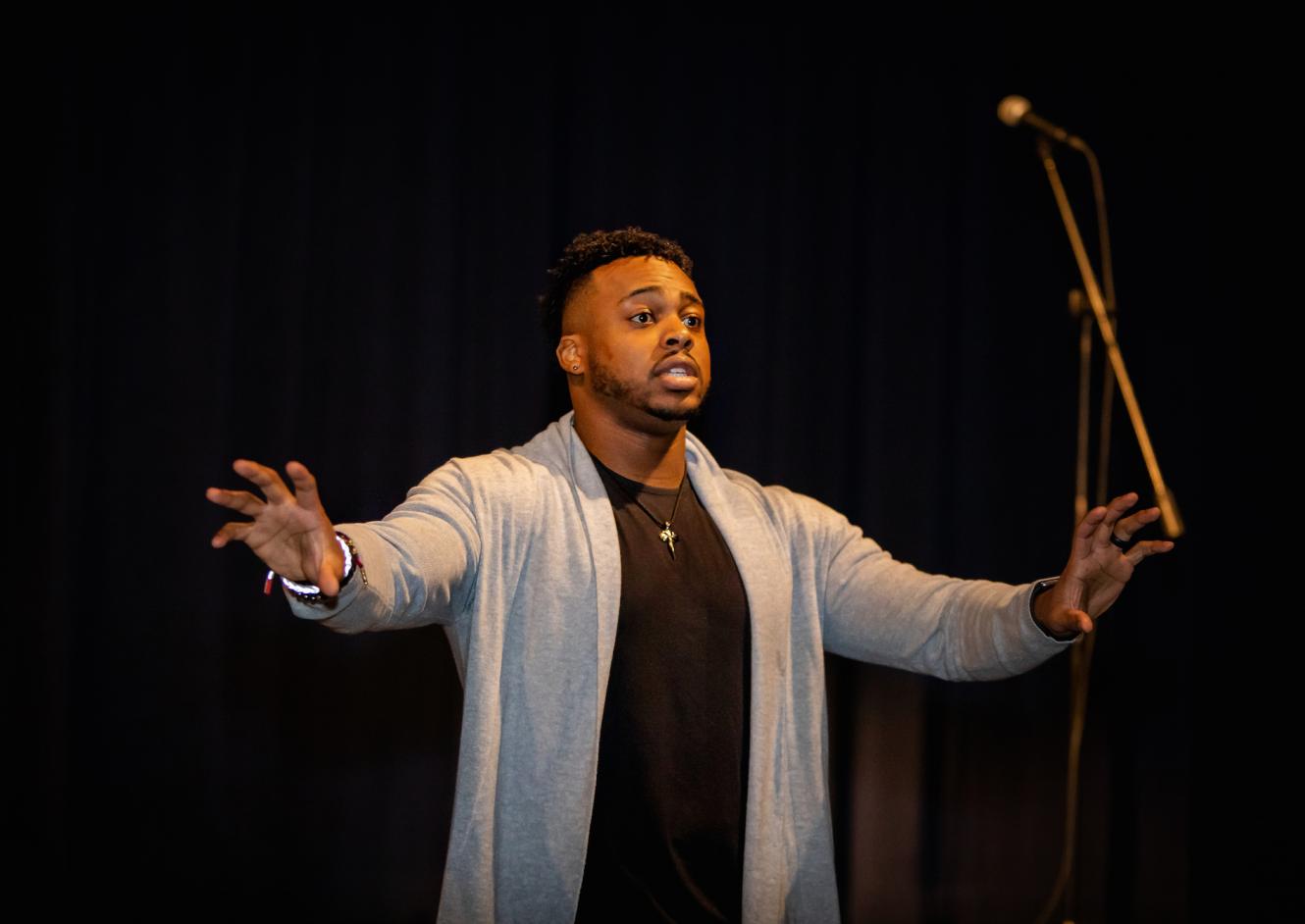 St. Davids, PA: This week Eastern University hosted Brandon Copeland, starting linebacker for the New York Jets and professor at the University of Pennsylvania. Copeland visited the Eastern community to speak on his experience in the NFL, entrepreneurship, the importance of financial literacy, and understanding success and purpose in light of God's plan.
Copeland recounted how various trials in his life, including a devastating injury at the peak of his NFL career, were all part of God's provision, despite his feelings at the time. The forced time off from his injury, he shared, provided him the time and opportunity to research real estate investment and led to his first home flipping project, an endeavor that he says has been a great blessing to him and his family. 
Throughout his story, Copeland emphasized the importance of being confident in personal financial goals and understanding the "why" behind our actions. He encouraged students to research their passions, seek out mentors, and to never underestimate the power of their network. Copeland challenged the audience to ask, "What is God teaching me right now? What is He preparing me for?"  He also shared, "God is preparing you for the long game, the big game – it's not about money and numbers, but about understanding your value, your purpose, and running your race to make an impact."
The event wrapped up with Copeland answering questions from students regarding house flipping resources, time management, and self-care. 
To learn more about upcoming events on campus, visit www.eastern.edu/events.
About Eastern University
Eastern University is a Christian university enrolling approximately 3,300 students in its undergraduate, graduate, professional, seminary, and international programs. The university's main campus is located in St. Davids, PA, with additional locations in Philadelphia, Harrisburg, and online. Eastern's core values of faith, reason, and justice are woven into all of its educational programs. For more information visit eastern.edu or contact Kelly Goddard, Director of Marketing and Communications: kelly.goddard@eastern.edu.