School Health Program Director Jacquelyn Raco named School Nurse Administrator of the Year
St. Davids: Eastern University is pleased to announce that Jacquelyn M. Buige Raco, Director of School Health Programs, was named the School Nurse Administrator of the Year 2022 by the Pennsylvania Association of School Nurses and Practitioners. The purpose of this award is to recognize school nurses and school nurse administrators who demonstrate excellence in school nursing practice.
Jacquelyn was recognized at the annual National Association of School Nurses (NASN) conference, held June 28-30, 2022 in Atlanta, GA. She will also be celebrated in the fall issue of the NASN School Nurse.
"Ms. Raco exemplifies the best of school nursing in Pennsylvania, and your students, faculty, and families are fortunate to have her serving in their community," said Linda Mendonca, DNP, RN, PHNA-BC, NCSN, FNASN, President of the National Association of School Nurses.
Jacquelyn has almost three decades of experience as a nurse. She has experience as a registered nurse in Infant Surgery, Bone Marrow Transplant/Oncology, and Outpatient Services at the Children's Hospital of Pittsburgh.  In addition, Jacquelyn has over 10 years of experience as a Certified School Nurse (CSN) and Nurse Coordinator in the Spring-Ford Area School District.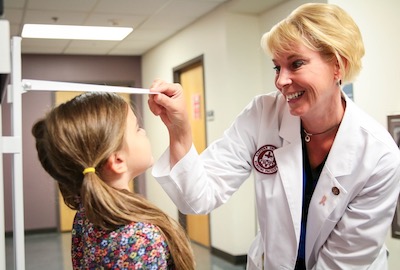 She obtained her BSN at the University of Pittsburgh in 1993, her CSN at Immaculata University in 2007, and holds several degrees from Eastern University, including an M.Ed.in School Health Services (2011), School Health Supervisory Certification (2012), and an MSN in Nursing Education (2020).
Jacquelyn has been Eastern's Director of School Health Programs and a member of the School of Nursing faculty since 2016.  As an advocate for school nurse professional development, Jacquelyn has worked extensively to design programs for distance learning so that school nurses across the state of Pennsylvania can access these opportunities. All of Eastern's school health programs are 100% online.
Learn more about Eastern's School of Nursing and School Health Programs at eastern.edu/nursing.
About Eastern University
Eastern University is a Christian university enrolling approximately 4,800 students in its undergraduate, graduate, professional, seminary, and international programs. The university's main campus is located in St. Davids, PA, with additional locations in Philadelphia, Harrisburg, and online. Eastern's core values of faith, reason, and justice are woven into all of its educational programs. For more information visit eastern.edu or contact Kelly Goddard, Associate Vice President for Marketing, Enrollment & Communications: kelly.goddard@eastern.edu.