Remembering President Roberta Hestenes, Eastern University's 7th President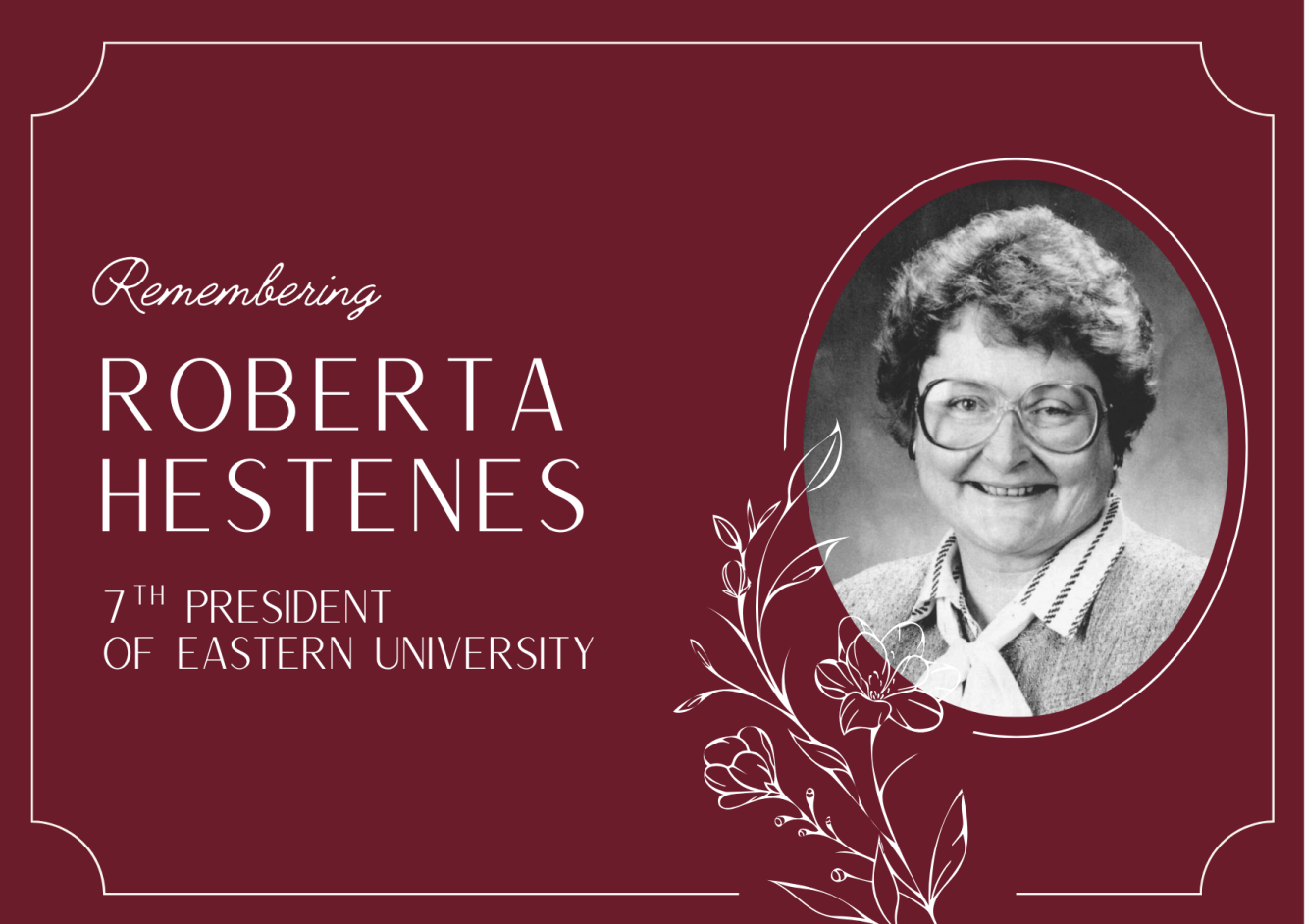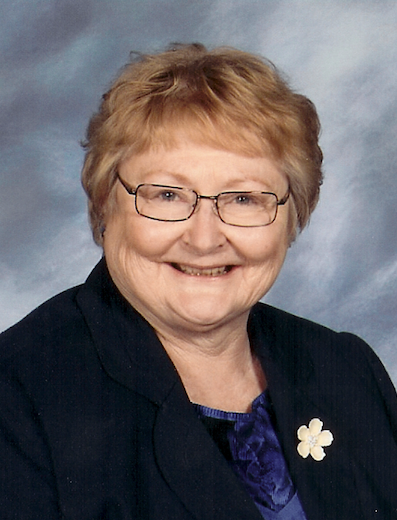 Eastern University honors the life and legacy of President Roberta Hestenes, DMin, Eastern's 7th president, who passed into glory on July 29, 2023.
In May of 1987, Eastern's student-run newspaper, The Waltonian, published the announcement of Dr. Hestenes as Eastern College's presidential appointment. The article muses, "Dr. Roberta Hestenes has been chosen to, perhaps, be the person to lead the way for Eastern's tomorrows."
Dr. Hestenes life and legacy have proven that she, indeed, has paved the way for brighter "tomorrows" at Eastern University.
On August 1, 1987, Dr. Hestenes began her presidency at Eastern College (now Eastern University). From the onset of her appointment, Dr. Hestenes distinguished herself in many ways. She was an advocate for diversity, a champion of justice, a protector of the environment, and a devoted follower of Jesus Christ. She faithfully served the University from 1987-1996.
Dr. Ron Matthews, Eastern's 10th and current president, reflects, "I began my service at Eastern in 1992...President Roberta Hestenes interviewed me (intensely I must add) and I found her to be focused, direct, and missional." 
He continues, "I was blessed to maintain contact with Roberta until she passed into glory. Roberta loved Eastern. At our last visit, her first comment to me was, 'I hope you don't have anything else scheduled this afternoon, because I have hours of questions and so much to talk about.' It was an edifying and motivating afternoon filled with stories, conversation, and prayers, all of which confirmed to me her brilliant mind, her commitment to Christian higher education, and her passion for scripture, the Church, and Jesus Christ." 
Dr. Hestenes' faith fueled her actions as a pioneer in female empowerment and leadership.  Roberta became Eastern's first female president and the first female president of a college in the Council of Christian Colleges and Universities (CCCU). She paved the way for future female leaders within the Eastern community and beyond. During her tenure, she also went on to found the Hestenes Center for Christian Women in Leadership and to mentor countless women in ministry.
"During her tenure as President of Eastern University, Roberta Hestenes raised the academic standards and expectations for both faculty and students. She was a trailblazer who used her position to make Eastern more sensitive to women's issues," Tony and Peggy Campolo shared fondly. "Roberta made a positive difference that went far beyond the Eastern campus. She will be missed."
Among other noteworthy accomplishments, President Hestenes transformed Eastern from an undergraduate college to a comprehensive institution through the introduction of its first graduate programs, saw enrollment increase by over 1,000 students, more than doubled alumni gifts in her last year as president, and established the Center for Organizational Excellence in World Missions.
Dr. Manfred Brauch, Former President and Professor Emeritus of Palmer Theological Seminary (formerly Eastern Baptist Theological Seminary) shares, "I believe President Hestenes' most significant contribution was opening the college to a broader Christian constituency, beyond its narrow, historic identity within the American Baptist Convention. The vision and energy that she invested in this mission laid the sure foundation for today's vibrant Eastern University."
The legacy that President Hestenes has left behind will continue to impact the Eastern community for generations to come, with many brighter "tomorrows" on the horizon.
President Hestenes is survived by her husband, John, their three children, and their families. Services for Roberta are planned to be on November 11, 2023, at St. Andrew's Presbyterian Church in Newport Beach, California.