The Roots of Hope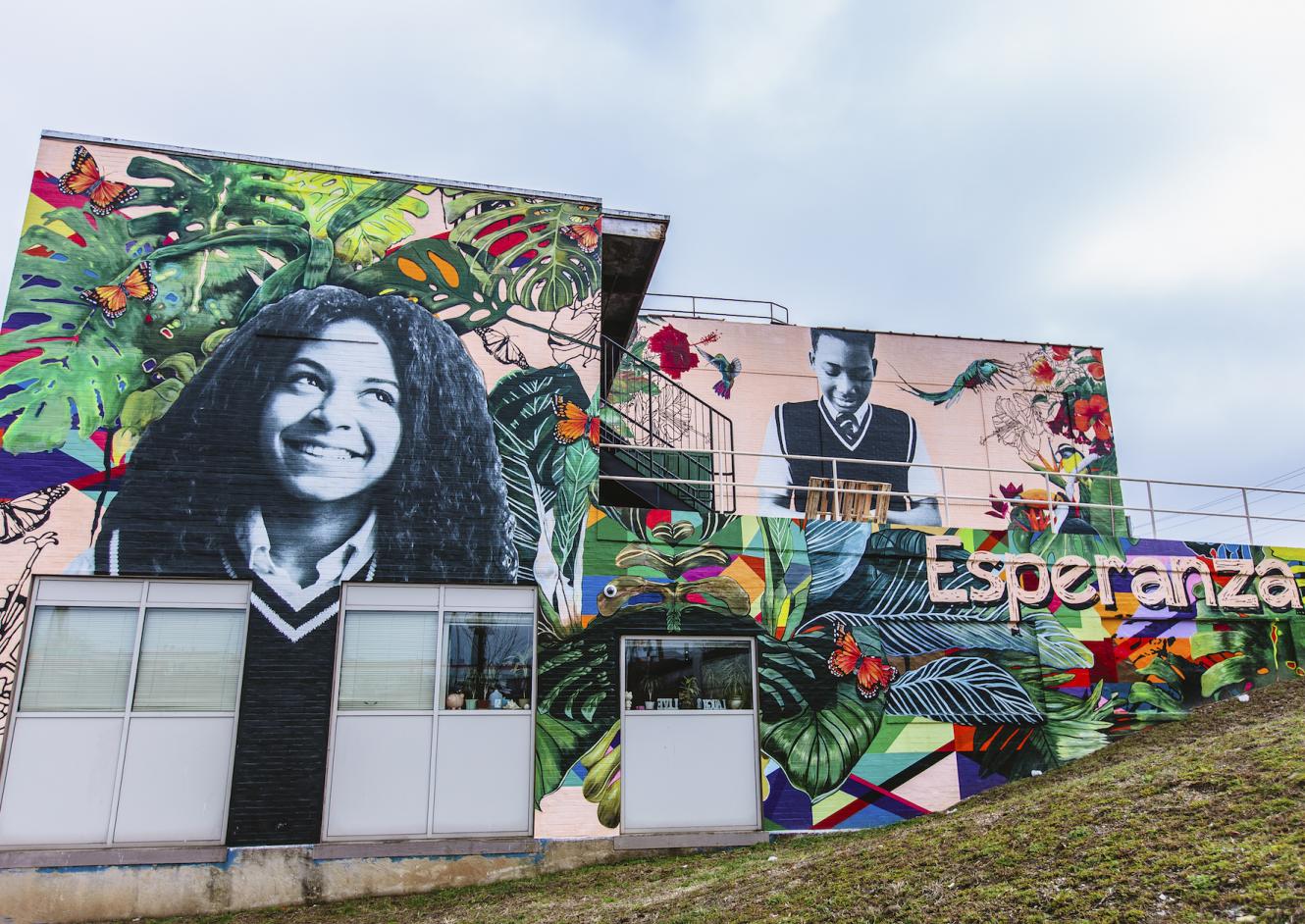 Empowerment, grit, and hope stem from the heart of Esperanza. What started as a local initiative back in 1986 has quickly become one of the leading voices for Latinos in America. For over 30 years, the Esperanza family has supported the next generation of Latinos, provided solid, affordable Christian education through Esperanza College, and advocated for the underserved people in the Hunting Park section of North Philadelphia. The organization is tangibly living out the biblical mandate to serve and advocate for "the least of these" (Matthew 25:40).
With over 500 employees and a $51 million annual operating budget, it is hard to imagine the seedling that Esperanza once was. 
It all began with a dream in the heart of Reverend Luis Cortés, Jr., now Founder, President, and CEO of Esperanza. Raised in Spanish Harlem, Rev. Cortés was nurtured by a loving family firmly planted in the Latino faith community. To his dismay, he was quickly awakened to the reality that many others surrounding him faced: a lack of economic stability and the absence of hope for the future. He dreamed of change for his community."A person has to believe that they have a chance in order to take a chance," Rev. Cortés firmly believes. His hope and vision were both simple and profound: to develop communities of opportunity in which chances could be taken and narratives of hope could be rewritten to inspire advocacy, strengthen voice, champion justice, and deliver transformative experiences through solid education within the community.
"I'm excited about where Esperanza's growth is taking us, as we work to make our neighborhood a place where the city's development and growth benefits everyone. The legacy of Esperanza is truly a testament to the incredible strength of vision empowered by grit. What started as a seed of opportunity has blossomed into a deep root system of hope penetrating the heart of North Philadelphia and beyond."
In 1996, Rev. Cortés met with Dr. David Black, Eastern University's 8th President, to discuss his vision and desire for the Latino community in Hunting Park, Philadelphia. Through Eastern University and Esperanza's joint mission to provide faith-centered education and restorative justice to our communities and beyond, a vibrant partnership was formed and The Nueva Esperanza Center for Higher Education took root. Four years later, NECHE celebrated their first cohort of 20 students enrolling in the fall of 2000, and five years later, took on the name Esperanza College.
As Esperanza looks to the future, Rev. Cortés is full of enthusiasm for how Esperanza's current initiatives will continue to bring hope to Hunting Park. Some of the many exciting plans include:
Preserving and developing affordable housing on a larger scale through a Community Land Trust

Building new schools and growing Esperanza's existing ones

Creating performing arts spaces, STEM education pipelines, and community education and organizing mechanisms (such as community newspaper)

Developing new tracks at Esperanza's schools to streamline young people into technology careers

Investigating the gaps in healthcare services in the neighborhood and determining how Esperanza can fill those gaps

Developing robust partnerships that will be necessary for long-term success