Sketches and Stethoscopes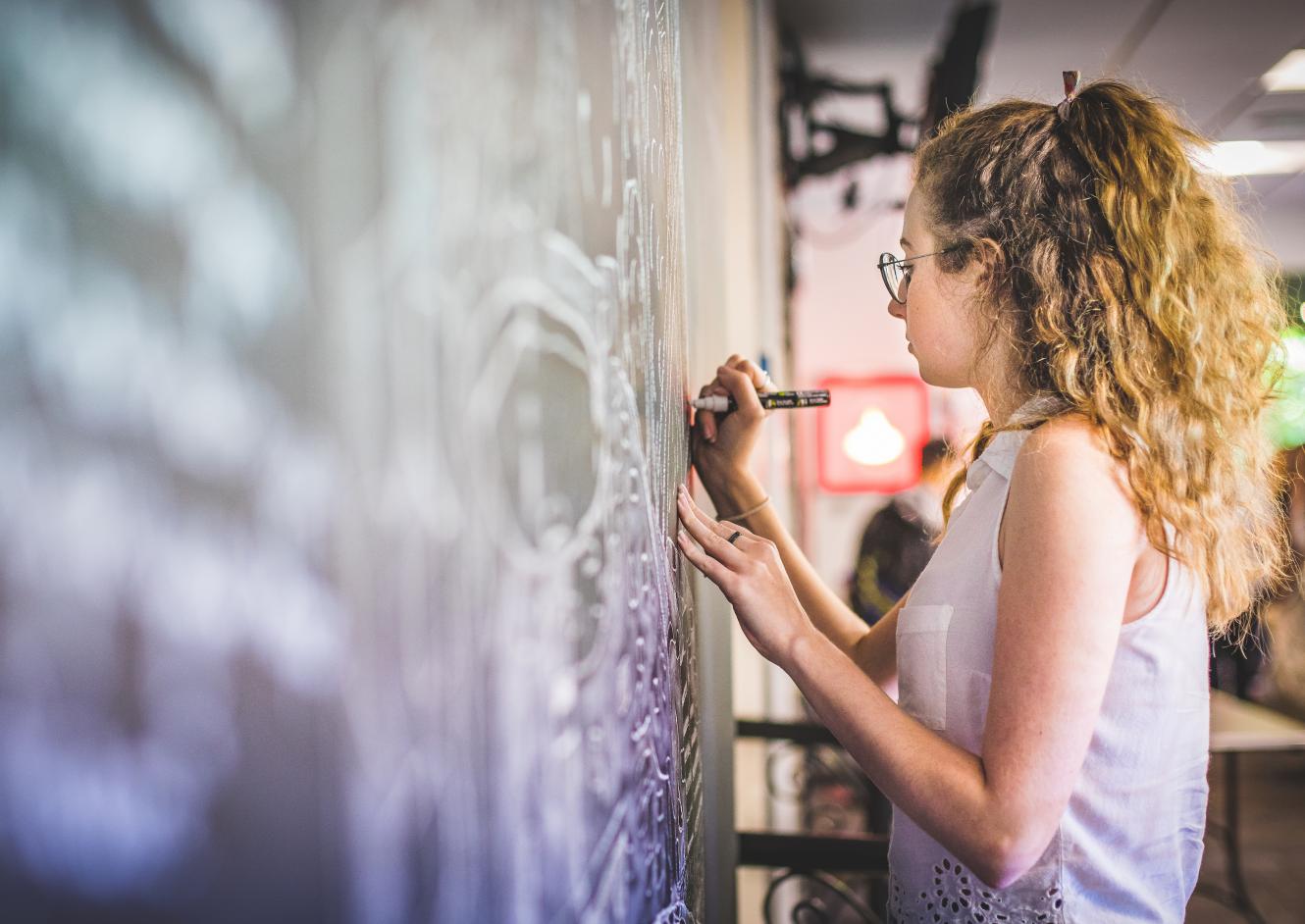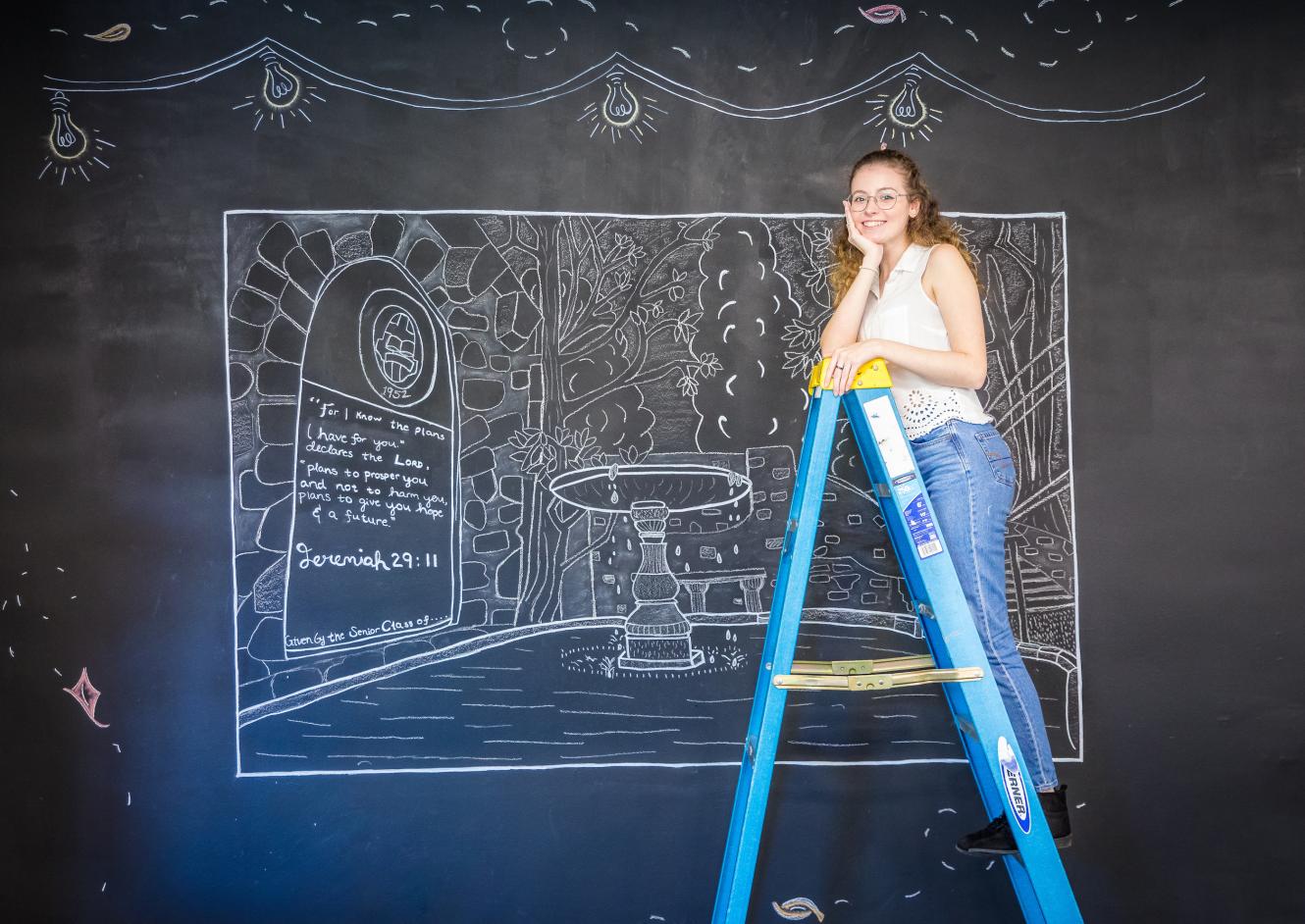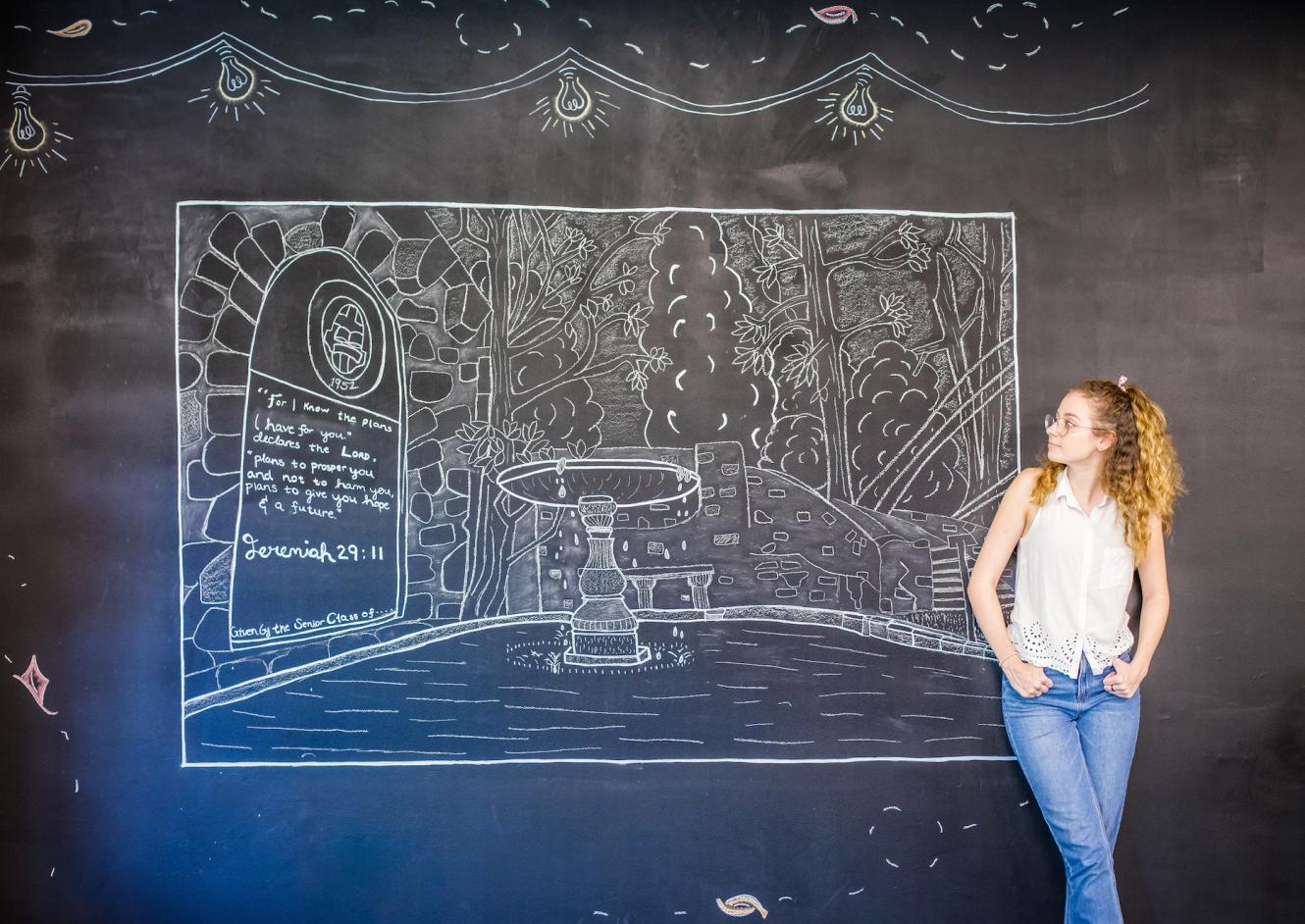 With a paintbrush in one hand and a stethoscope in the other, resident assistant and nursing major Andrea Rapetti '21 is poised to paint for herself a bright and colorful future. "I got my love for art from my mom," Andrea shares. "I used to love going through her portfolio and studying all of her drawings when I was little." But her love of art is not all that Andrea has inherited from her mother -- her mom is also a nurse.
In the midst of her nursing studies and responsibilities, Andrea's art has given her an outlet to relieve stress, practice self-care, and express herself. "All I have to do is focus on the project and what my hands are doing in the moment -- I love it."
For Andrea, self-care also means finding a quiet place on campus to sit and enjoy God's creation. This Walton Terrace hideaway provides her with a quiet sanctuary void of distractions. "The trees all around me, the little frogs that hide in the water, and the beautiful view of the pond allow me to connect with nature and break away from my stress, " Andrea shares.
Whether she's playing with paints or studying human anatomy, Andrea has found a special place at Eastern University where she can be herself. From the intricate details of her hall decorations to the refined work and effort put into her chalk wall design, it's clear to see that Andrea brings a vibrancy to our community through serving others and creating beauty wherever she goes.