Student Corner: Moving Forward Post-Pandemic
Student Musings on Moving Forward Post-Pandemic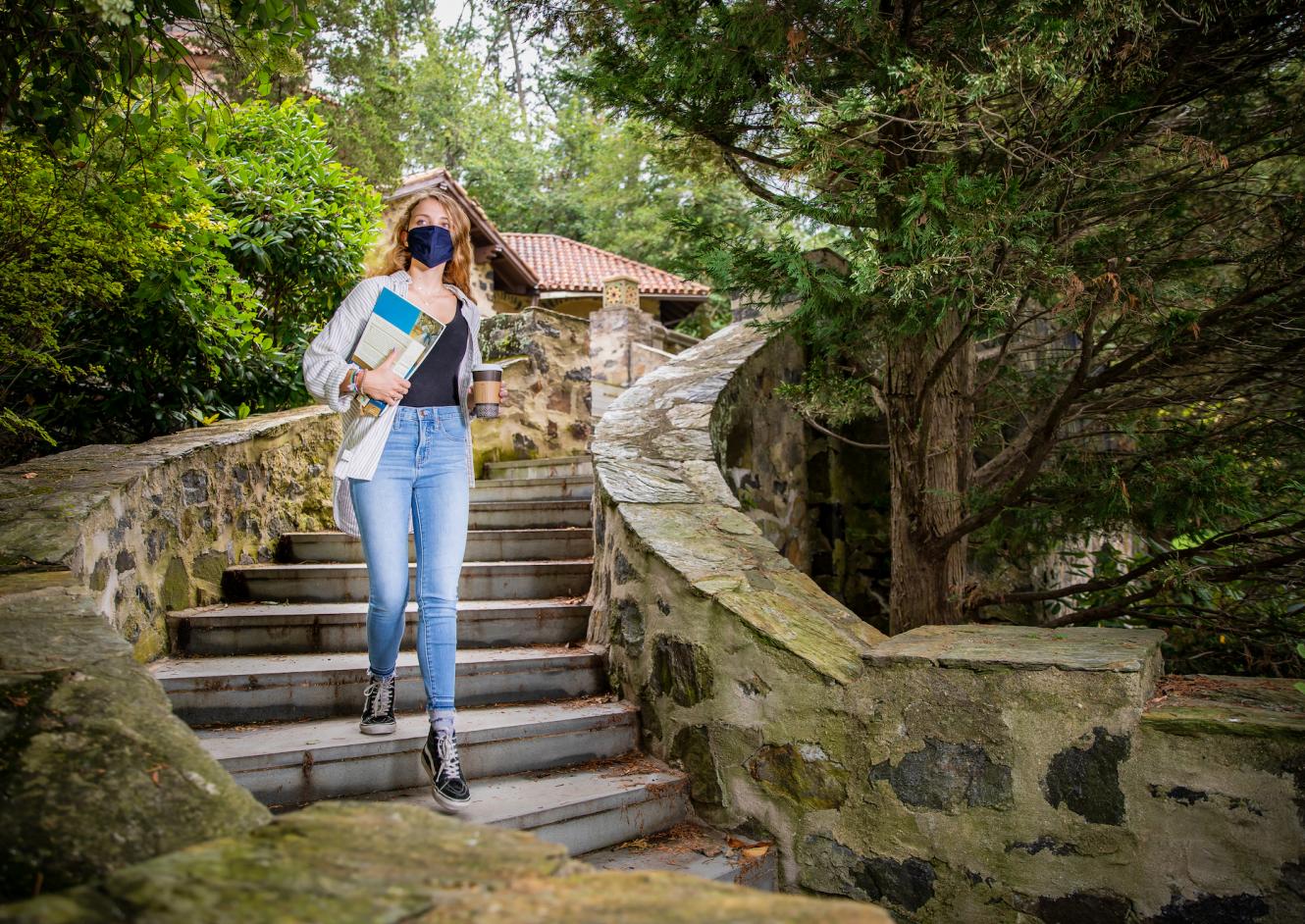 Whether it's sprinting, leaping, or crawling forward, our Eastern Eagles have been digging deep and pushing through uncharted territory with strength and resiliency in this season of unknowns.
What's their secret to moving forward? We surveyed our current student body to hear what they've been learning, what they're looking forward to, and their advice and encouragement for moving forward when things don't always go as planned.
What are you most looking forward to when the pandemic ends?
"I am looking forward to hosting gatherings at our home and greeting friends with a hug. I definitely miss the physical connection and time together."
–Elisa Pulliam '24, MA Clinical Counseling with Trauma Studies
"I'm looking forward to going to events and concerts in person again!"
 –Regina Miller '23, Psychology 
"As a future educator, I look forward to seeing students again in person. Nothing compares to the light and energy students bring when they are in the classroom together."
 –Samantha Walbert '21, Education
What brought you joy this semester in the midst of COVID-19?
"Seeing God in the midst of the pandemic has brought me joy. God is not going to put us through something that is so difficult that we cannot get through it. Nothing is going to stop what God has planned for us."
– Angelo Soto '22, Political Science and Business
"Before the pandemic, life was so rushed. Having space to reflect on what really matters has brought me joy in the midst of the pandemic. I found joy in knowing that there is so much more to life than just school and work."
–Lizbeth Ramos '22, Health Sciences
"The pandemic helped motivate me to push forward to get my degree! The professors have been so understanding and very valuable to me."
– Domanic Mason '21, Early Childhood Studies
Whats the best advice you've received (or given) on pushing forward?
"My dad sometimes quotes Bob Marley's Three Little Birds: 'Don't worry about a thing, Cause every little thing is gonna be all right.' Whenever school stress starts to take over, he reminds me that everything will be okay, as long as I don't stop moving forward. Now when I'm stressed, I hear that verse in my head." 
–Ilaria Marone '24, Nursing
"'Look for the helpers,' as Mister Rogers always said. There are always helpers. Recognize who your supports and resources are and don't be afraid to ask for or accept help. Take courage. Celebrate yourself. Look for ways to become a helper to others." 
–Maggie Rafidi '22, Social Work
"Communicate with the near and dear constantly. You don't have to have a reason to call up and talk to family and friends. You are not alone in this situation, and hearing from your dear ones will keep your heart and mind at peace."
– Arvind Jagini '23, MS Data Science