"The Well": New Discussion Groups Work Toward Racial Reconciliation and Justice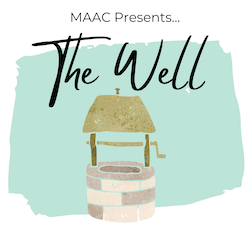 St. Davids, PA: Eastern University's Office of Multicultural Initiatives is excited to announce a new campus-wide initiative. "The Well" is a collective of discussion groups with the goal of creating spaces to process and work toward racial reconciliation and justice. A team of 12 faculty and staff members will be leading the small groups, which will use the "Be the Bridge" curriculum series.
Sparked by the events of 2020, particularly the nation-wide protests and conversations after the death of George Floyd in May, "The Well" is designed to facilitate healthy dialogue and reflection among students, equipping them to be bridge builders in their communities.
"We believe that this opportunity has the potential for major impact," shares Theresa Noye, Director of Multicultural Student Initiatives. "Eastern has a long history of equipping students to make a difference in their communities, and I'm excited to see how these small groups facilitate healthy change during this important time in history."
The groups, which will be limited to 8-10 students and co-led by a faculty/staff member, will begin meeting this January at the beginning of the Spring 2020 semester. Interested students can sign up at eastern.edu/thewellform
About Eastern University
Eastern University is a Christian university offering a wide array of undergraduate, graduate, professional, seminary, and online programs. The university's main campus is located in St. Davids, PA, with additional locations in Philadelphia and Harrisburg. Eastern's core values of faith, reason, and justice are woven into all of its educational programs. For more information visit eastern.edu or contact Kelly Goddard, Director of Marketing and Communications: kelly.goddard@eastern.edu.