Trevor Jackson Appointed Vice President for Finance and Operations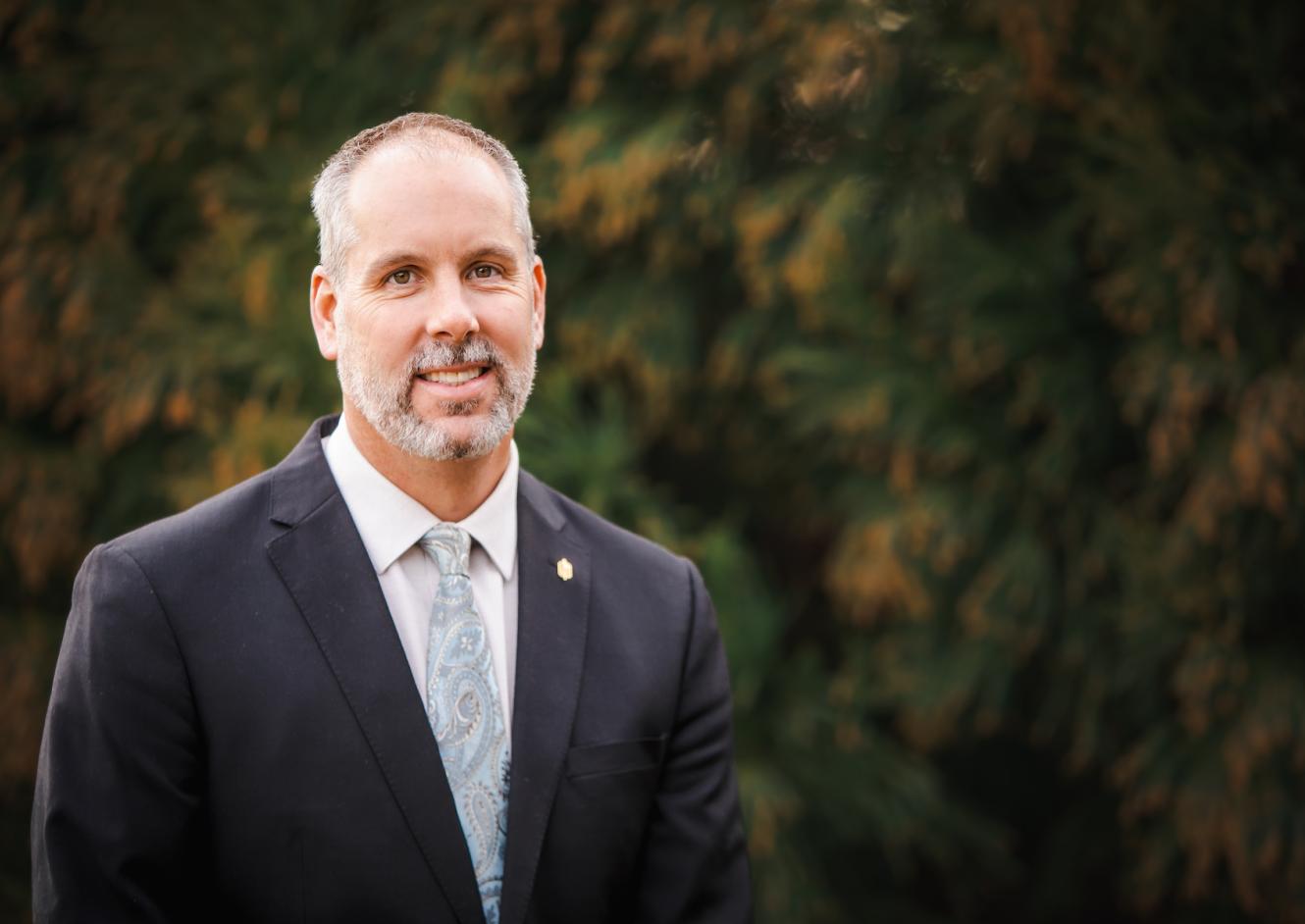 St. Davids, PA: Eastern University is pleased to announce that Trevor Jackson has been named the new Vice President for Finance and Operations.
Trevor joins the Eastern University community with over 20 years of experience in higher education, most recently serving as Vice President for Finance and Administration at Harford Community College. Trevor has also served as the Chief Financial Officer at  K-12 schools in Pennsylvania in the Allentown City School District. Over the course of his career, he has developed and implemented complex budgets in excess of $240 million and managed capital projects over $150 million. Additionally, he has served as an adjunct professor at Alvernia University teaching private and public finance in their educational graduate program. Trevor earned both a bachelor's and an MBA in Business Administration from Kutztown University of Pennsylvania.
In addition to his robust experience in higher education, Trevor has spent 10 years working and traveling internationally on two professional race teams in the Indy Car Racing Series, Penske Racing and PacWest Racing Group, where he served as a data analyst and performed research and development on new and experimental parts for the Indy cars.
Native to Southeast Pennsylvania, Trevor is married to Rickee Jackson and has three children: Trevor Jr., Avery, and Cash.
In an email to the community about the appointment, President Matthews shared, "The Search Committee, Cabinet, and I were impressed by Trevor's financial acumen and genuine warmth as a person. He has a strong affection for Eastern University's mission of faith, reason, and justice. We're confident that you'll find the same is true as you meet and work with Trevor."
Trevor shares, "I am honored and excited to be afforded the opportunity to be part of the Eastern Community and serve as the Vice President for Finance and Operations. I look forward to supporting the students of Eastern University and modeling the institution's mission of faith, reason, and justice."
Eastern University is thrilled to welcome the experience and leadership Trevor brings to Eastern. We eagerly anticipate the perspective he will bring to the Office of Finance and Operations and his other areas of responsibilities during this exciting season of growth.
About Eastern University
Eastern University is a Christian university enrolling approximately 5,400 students in its undergraduate, graduate, and seminary programs. The university's main campus is located in St. Davids, PA, with additional locations in Philadelphia, Harrisburg, and online. Eastern's core values of faith, reason, and justice are woven into all of its educational programs. For more information visit eastern.edu or contact Ally Rosario, Director of Marketing & Communications: ally.rosario@eastern.edu.