Eastern University Vocal Ensemble "Turning Point" Releases Studio Recordings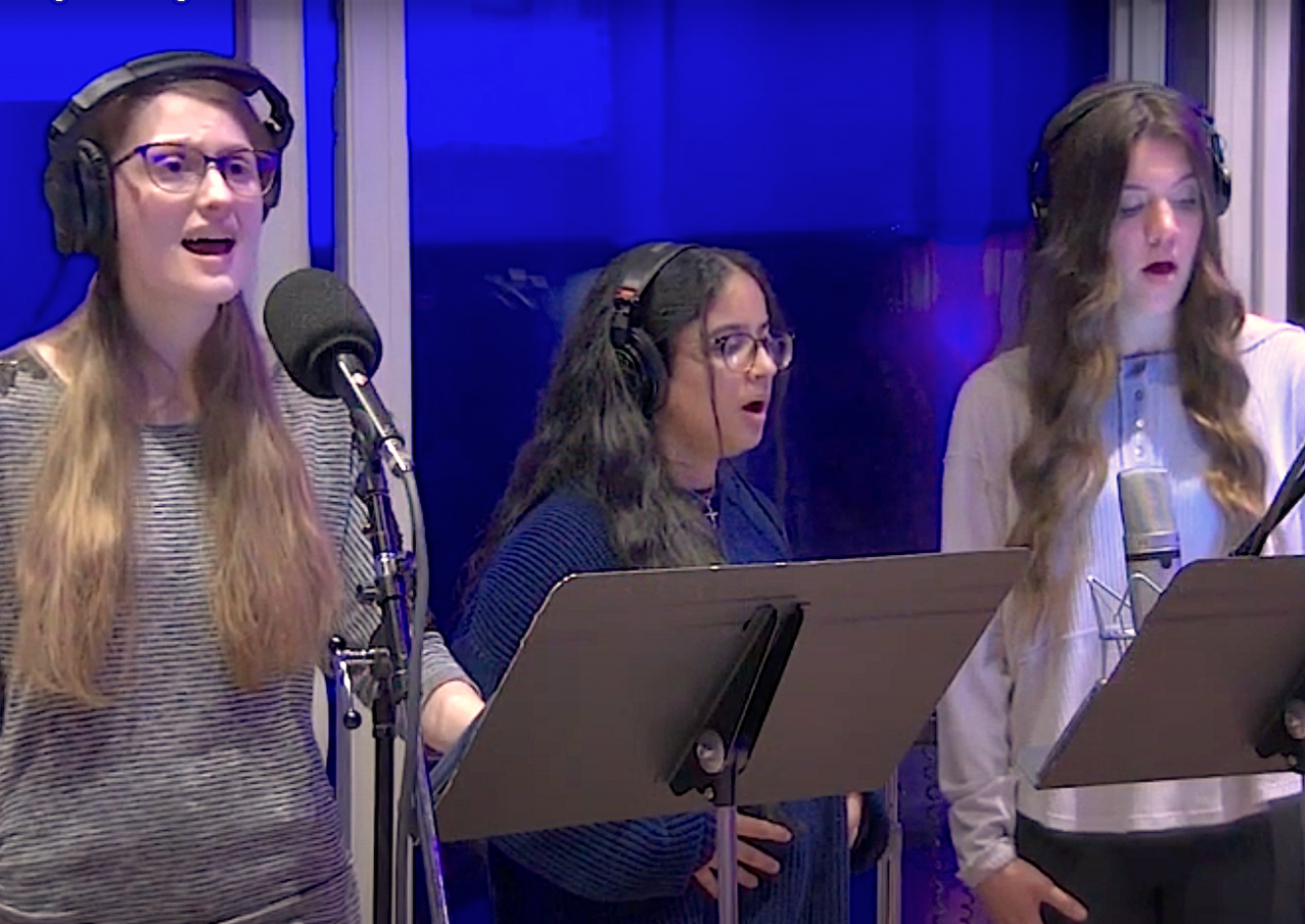 ST. DAVIDS, PA: Eastern University is proud to share videos of a professional studio recording session by its renowned vocal touring ensemble, Turning Point.  This spring, the ensemble recorded two songs at Morning Star Recording Studios in Norriton, PA. One is dedicated to the people of Ukraine, and the other was inspired by Psalm 57. 
Turning Point is a small touring ensemble giving approximately 15 concerts per semester in churches and schools.  This highly selective ensemble is chosen by audition and is usually composed of upper-class students. 
The songs were produced by award-winning record producer Dr. Steven Ford, chair of the Music Department and executive director of the Fine & Performing Arts division at Eastern.
"These two videos showcase the tremendous student talent and artistic abilities we have in our music program," shares Dr. Ford.  "Singing at this level is the product of the commitment to excellence of our vocal faculty headed by Dr. Karla Scott, Prof. Christine DeVault and our vocal ensembles' director, Prof. Perry Brisbon."
Dr. Ford continues, "Music speaks to the heart, and Turning Point offers a powerful demonstration as they deliver the vibrant arrangement of "Psalm 57" and "Earth Song" – a moving and emotional musical tribute for the people of Ukraine. I am so proud of Eastern University's Turning Point and Prof. Perry Brisbon's dedication to vocal ensemble discipline."
About Eastern's Music Department
The Music Department at Eastern University provides students the unique opportunity to study with scholars who are dedicated to teaching, exploring, and performing music. Students develop the skills and understanding necessary to thrive in all aspects of the music world. Music students will have opportunities to participate in internships, apprenticeships, a professional semester off-campus, touring, and networking with arts organizations locally, in Philadelphia, and internationally. Learn more at eastern.edu/music.
About Eastern University
Eastern University is a Christian university enrolling approximately 4,800 students in its undergraduate, graduate, professional, seminary, and international programs. The university's main campus is located in St. Davids, PA, with additional locations in Philadelphia, Harrisburg, and online. Eastern's core values of faith, reason, and justice are woven into all of its educational programs. For more information visit eastern.edu or contact Kelly Goddard, Associate Vice President for Marketing, Enrollment & Communications: kelly.goddard@eastern.edu.