Unexpected Blessings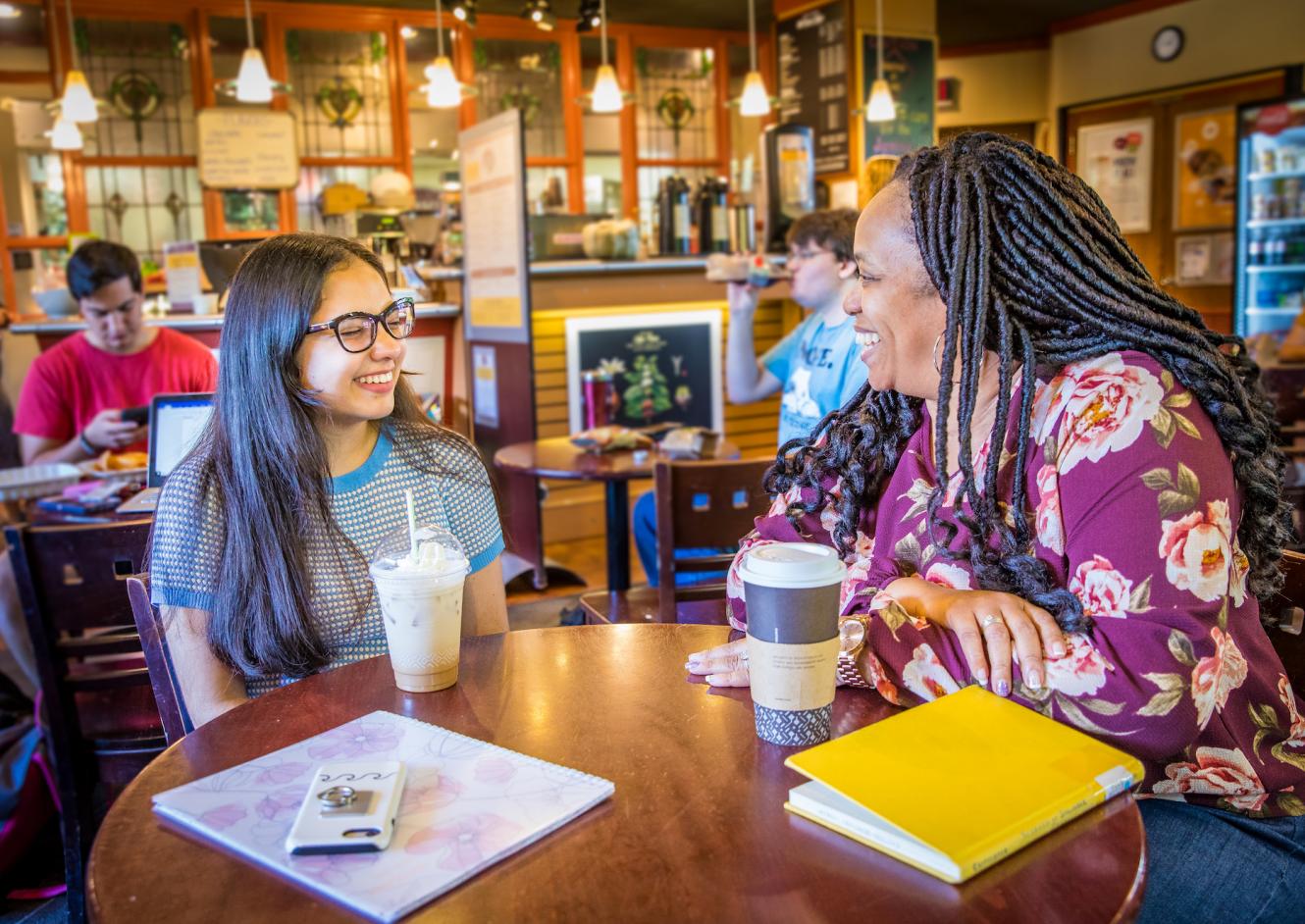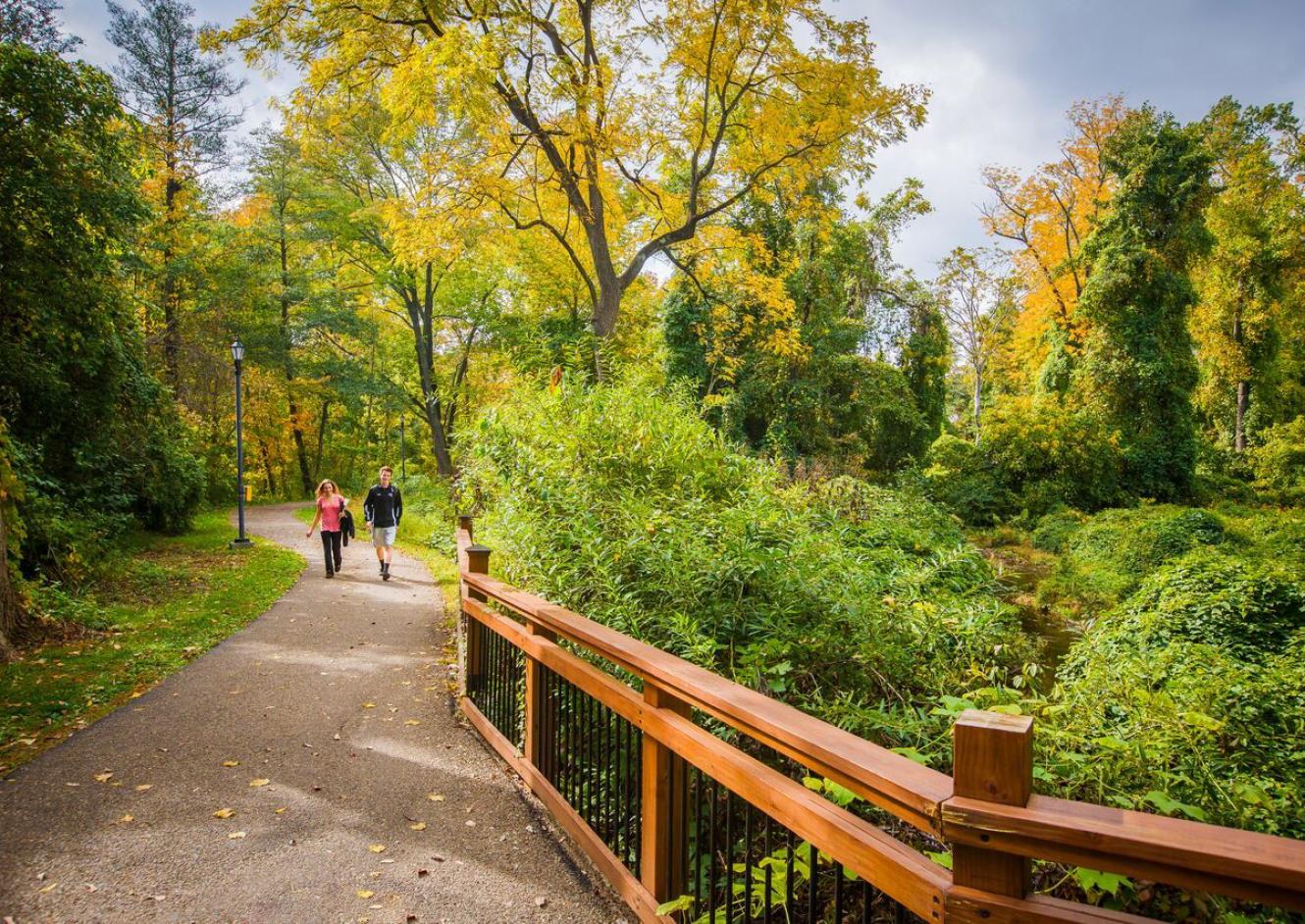 It was late afternoon; rays of light passed through the trees. Signs of life were everywhere. Students walked by with their friends; athletes in uniform ran to practice. The beauty of the scenery all seemed to settle over her, awakening a feeling of newness and life. Arriving at St. Davids campus for the first time, Palmer Seminary student Shawna Adams, MDiv '19, remembers, "Immediately something opened up in me."
In many ways, the Seminary's move to Eastern University's main campus in St. Davids two years ago was a full-circle moment. Over 90 years ago, the Seminary was born and out of it grew what today is Eastern University.
Despite this shared history, the Seminary had never been located at the St. Davids campus before 2016. Prior to this move, Palmer held classes in Philadelphia and then in King of Prussia. For some, moving to an unknown place understandably involved an assortment of emotions. Would Palmer lose its unique identity? How would not having dedicated space impact relationships? At the time, there was a sense that many enjoyed the small, tight knit environment in King of Prussia. In this transition, nurturing community was a driving focus for Palmer's student assembly.
Knowing that most Palmer students are commuters, the student assembly creatively piloted a few initiatives that overcame obstacles for fellowship. One solution was to pair classes up once a quarter for a shared time of worship and prayer. Evening services called Chapel and Chew, a fellowship and meal time, also bring the Palmer and Eastern communities together.
Soon, other unexpected opportunities began to emerge, not just with other seminarians, but with undergraduates as well. Christen Blore, MDiv '18, worked with University Chaplain Dr. Joe Modica in 2017 to focus her seminary internship on providing pastoral care to a dedicated group of undergraduate student chaplains. As Joe says, "Having a seminary embedded here is a great resource for our undergraduate students, with unique possibilities for collaboration and mentorship."
Similarly, James Williams, MDiv '19, began his seminary experience at St. Davids and loved it from the start. One day, while praying in the lobby of McInnis Hall, he happened to look up three different times to see an ad on the lobby screen for a chapel worship team drummer. At first, James saw it as a distraction rather than the Lord's prompting. Prior to receiving the call to ministry, James was a professional drummer. Now, surprisingly, his two worlds connected.
Spending time with the undergrads in the chapel worship team enlarged his heart for the Lord. Being with them, "I sensed that love relationship for the Lord that I felt in my early days with God," James confesses.
It has been just over two years since Palmer's move to St. Davids, and collectively we're starting to accrue some very real and unexpected blessings. On any given night at the Jammin' Java, you may notice seminarians like Shawna, Christen or James meaningfully engaged with their new Eastern friends. The blessings run both ways. As a Palmer student myself, I can only imagine the even greater potential that awaits us.