On This Veterans Day, Honor A Vet By Choosing To Get To Know One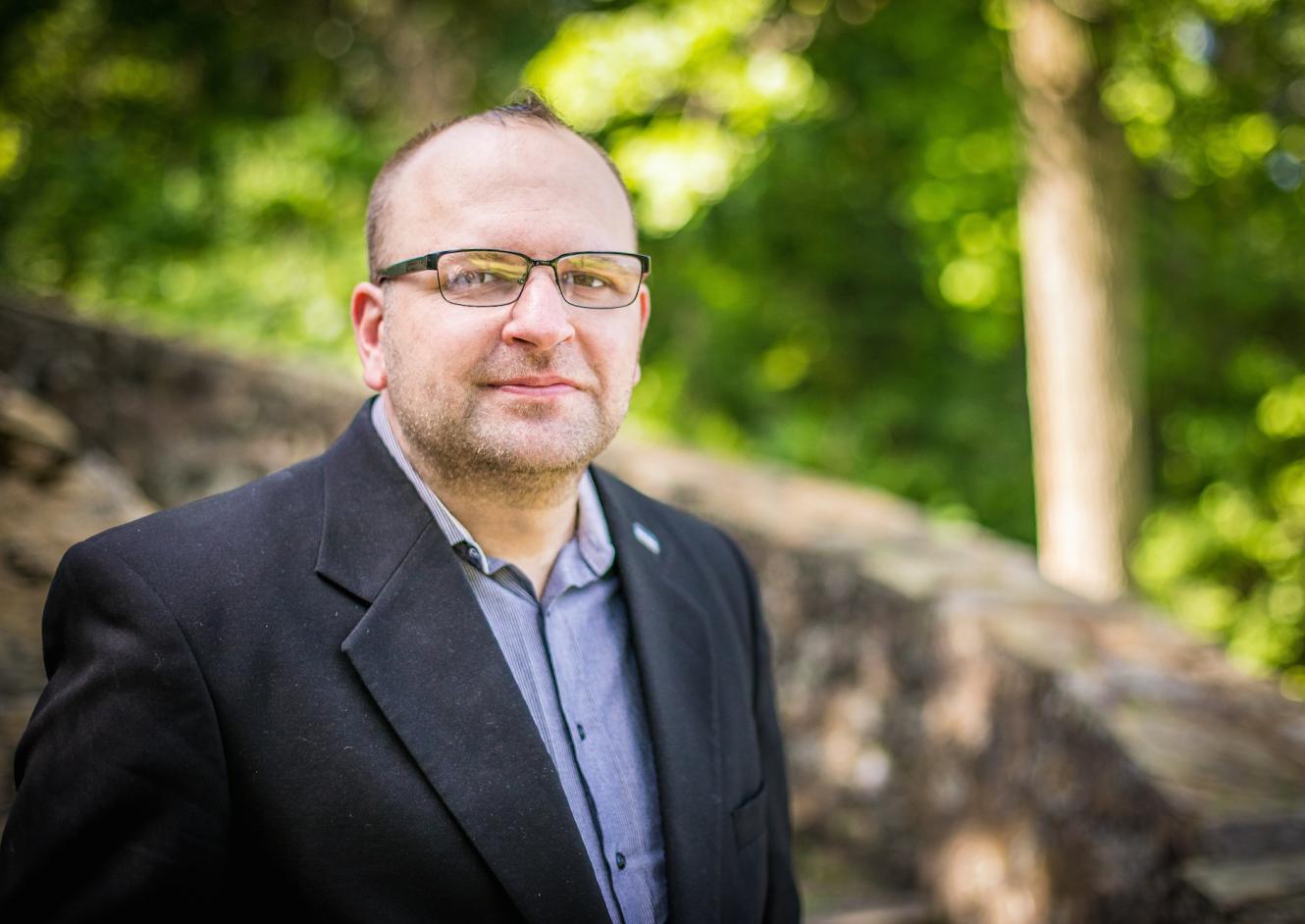 On this Veteran's Day, I thought I would offer a humble reflection as a veteran and member of the EU community. I will attempt to make a suggestion of a meaningful, but not so easy way to honor veterans around you while reflecting on my experience in the military and EU community. 
I chose to join the military the year after I finished high school for a few reasons, the biggest being that I wanted a pathway to go to college. I was also grappling with a call to ministry that I was unsure how to flesh out, but being a Chaplain's Assistant (ministry team member and bodyguard) seemed like an interesting place to start. I ended up not working in chaplaincy but in counterintelligence, an unexpected pivot, but one I'm grateful for.
During my time in the Army my faith was very important to me. During my training I regularly made time for church and even took the opportunity to explore different denominations and styles of worship. The soldierization process is meant to "break you down and build you up again" into the image of an American soldier, but I remember making conscious decisions to remain grounded as a Christian first, and it's my faith and relationship with God that helped me through the hardest parts of my training and military experience, especially during my time in Iraq. 
My military experience had its highs and lows, but by the end of it I was ready for a new season. I used my GI Bill to attend Eastern and study youth ministry and pursue what I felt was my calling. Transitioning to student life at EU was a refreshing, healing, and exciting experience. Even though I was a little older than most of my classmates, I connected with many of them and developed many great friendships. My instructors challenged, inspired, and invested in me and not just the youth ministry ones. Finishing my degree 3.5 years later I found myself wanting to stay and give back to the community that gave so much to me, and I had the opportunity to join the GPS enrollment team. My responsibilities have evolved and expanded a bit over the years including leading initiatives to attract more military-connected students to EU, and to advocate for and advise our current ones. This has allowed me to get to know many great students and alumni who also served our country in the military. 
These students are truly world changers who live out our values of Faith, Reason, and Justice courageously.  Historically, Eastern has not always intentionally celebrated this population. In Eastern Baptist College's early days many of our students were WW2 veterans using the original GI Bill. The anabaptist/pacifist culture of EU was likely not the most welcoming to those early vet students, but they persevered nonetheless and helped shape the EU community for years to come. Over the decades EU's vet students have continued to embrace and live out our institution's values while, after, or prior to honorably serving in our nation's military, including in seasons when our military's actions were unpopular among members of our community.
During my military service I had some dark days. Days when I felt betrayed by my leaders, when I had to participate in or observe something I felt was an injustice at the hands of my colleagues and leaders, or when I had to witness something truly heartbreaking and tragic. I feel that I came out of those experiences still fairly intact, physically and emotionally at least. My foundation of faith helped strengthen me on those days and in the years/seasons to come. However, not all of my brothers and sisters in arms are as fortunate. Post traumatic stress, depression, homelessness, and suicide massively threaten the military community. Many have also experienced moral injury, which is a type of suffering in the form of negative emotions like shame, guilt, self-condemnation, outrage, and sorrow, as the result of an experience they witnessed, committed, or experienced. 
While many nonprofits and government agencies exist to help address these issues, the Church and Christian Higher Education can play a role as well, in part by offering a safe space for vets to learn, grow, and be themselves, and to, when they are ready, face the demons of their past and the scars left from their darkest days of military service, and in time, to heal. 
Much discussion has taken place in recent years in the military community on what it means to honor the service of our military and veterans. "Thank you for your service" is certainly appreciated. We enjoy free food and discounts as well. But if you really want to honor a veteran, I encourage you to get to know one. Give them an opportunity to share their story, perhaps over lunch, coffee, or other beverage. Choose to offer no judgement and go into the conversation with no assumptions. They may surprise you. When they are ready to be vulnerable (when they feel they can trust you), their stories may be unsettling to you. But if you can, stay. Your connection, compassion, and friendship is more important than you will ever know to them.. 
That's the Eastern community I know. A place for that kind of healing, acceptance, and empathy.
Center for Military & Veteran Students