Welcome Class of 2026!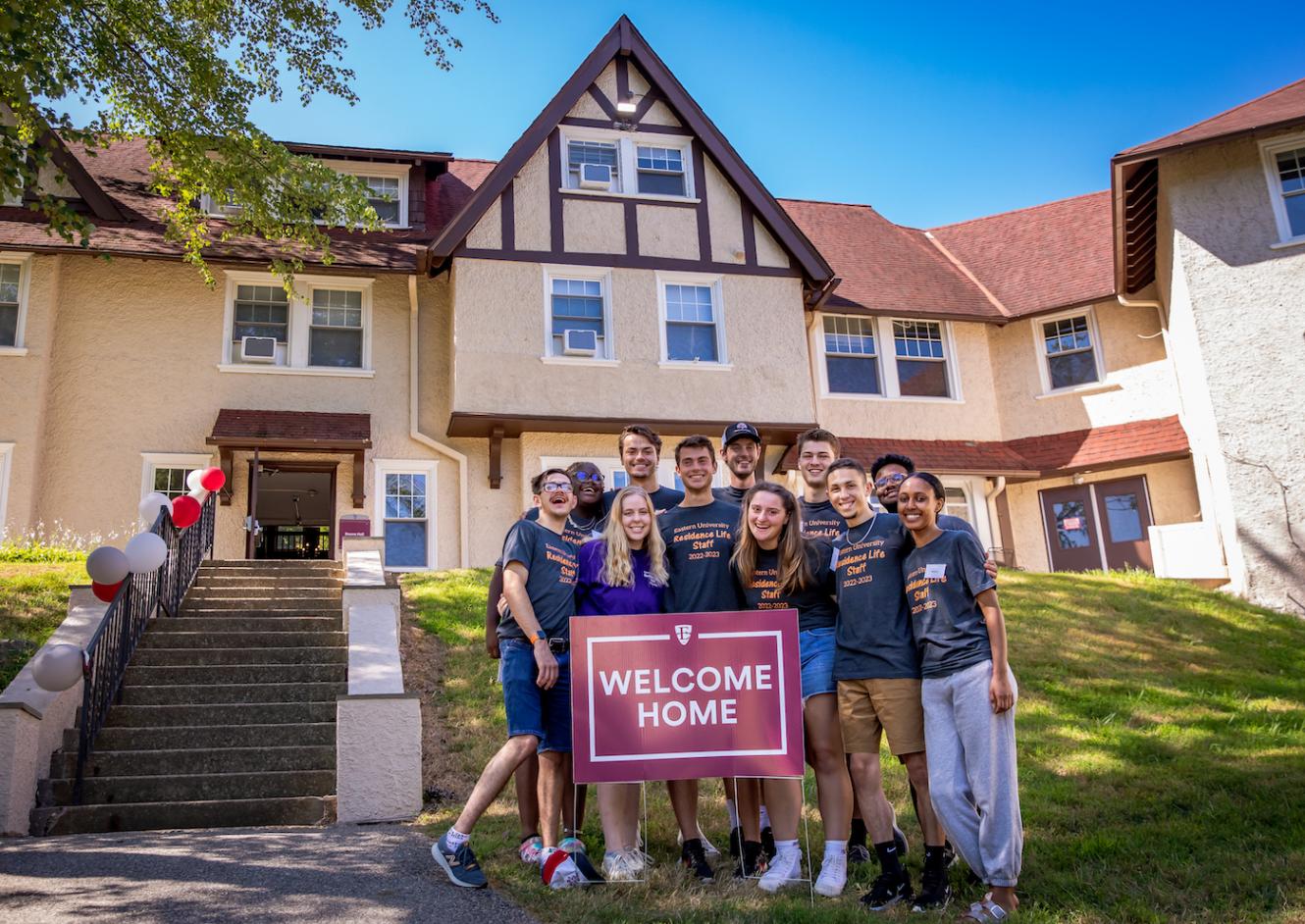 With the Fall 2022 semester in full swing, it's only fitting to celebrate the incoming undergraduate Class of 2026 and get to know them better!
This fall, Eastern University was proud to welcome a total of 398 first-year traditional undergraduate students to campus – the largest class in the last 4 years. Eastern also welcomed 45 transfer students to campus this Fall, for a total of 443 new undergraduate students. 
The Class of 2026 comes from all over the U.S. – from Florida to Oregon and Pennsylvania to California. We are thrilled to welcome such a large and diverse group of students! 
Below are some more interesting facts that make this class stand out.
Scroll for Some Fun Facts About the Class of 2026!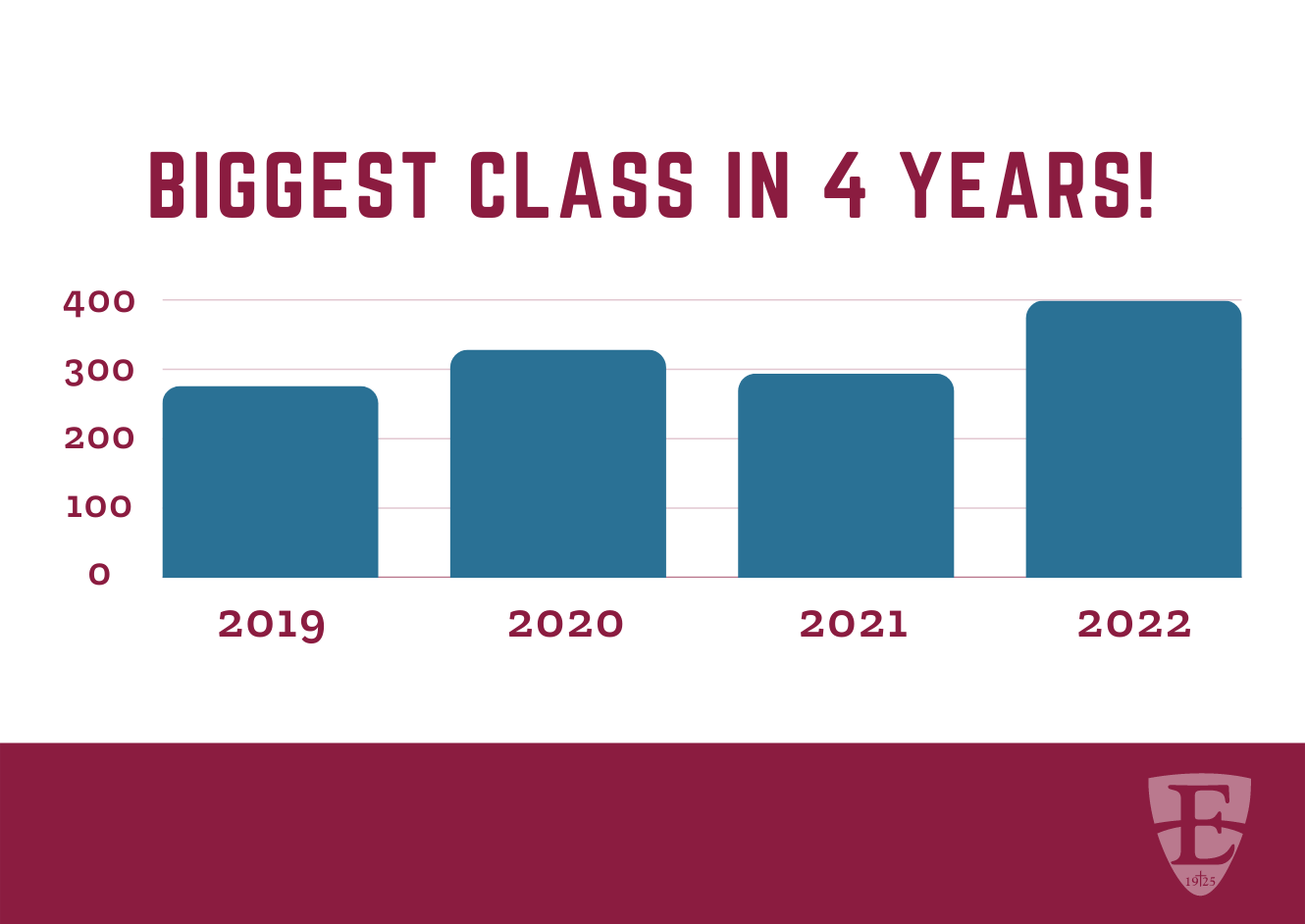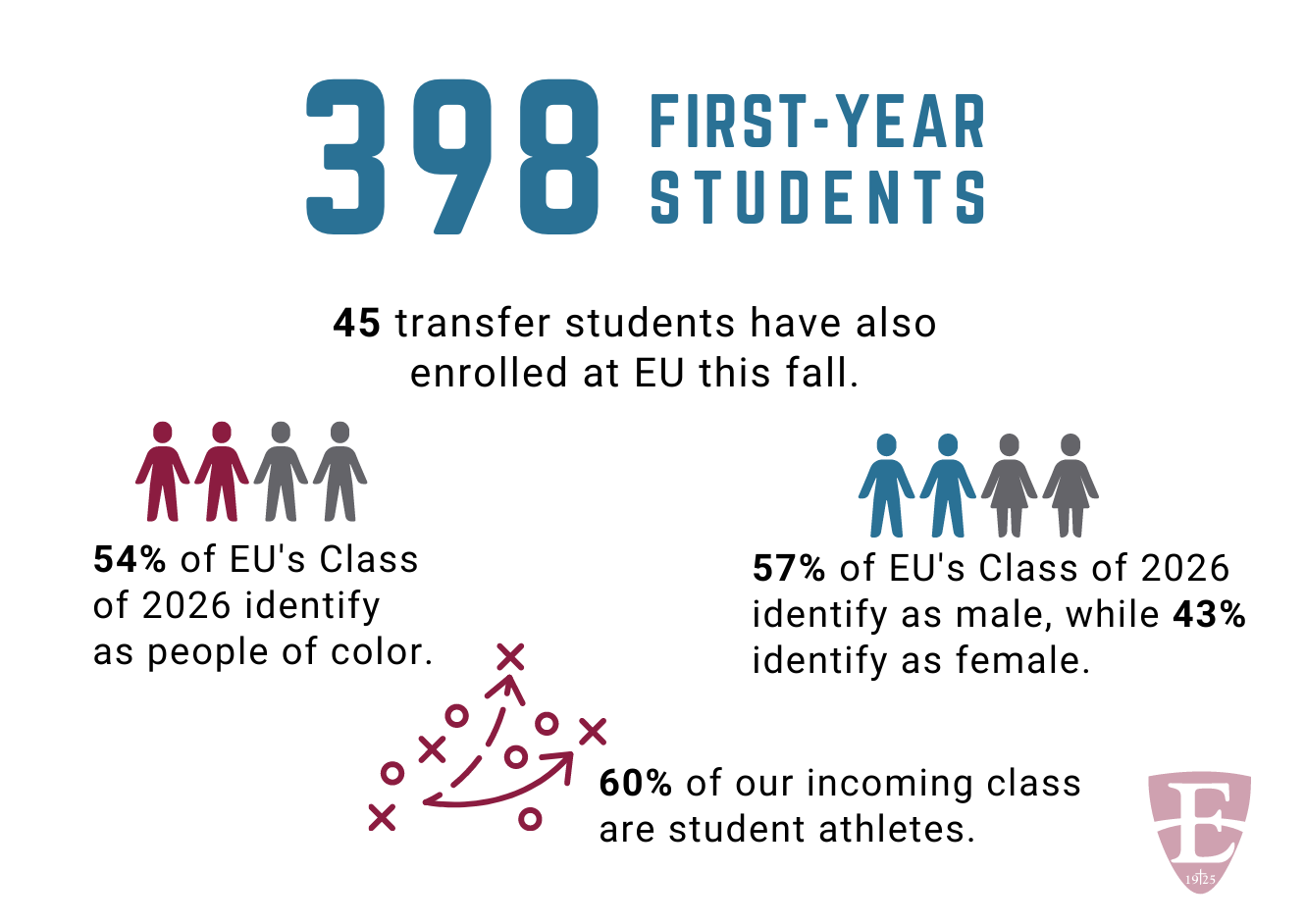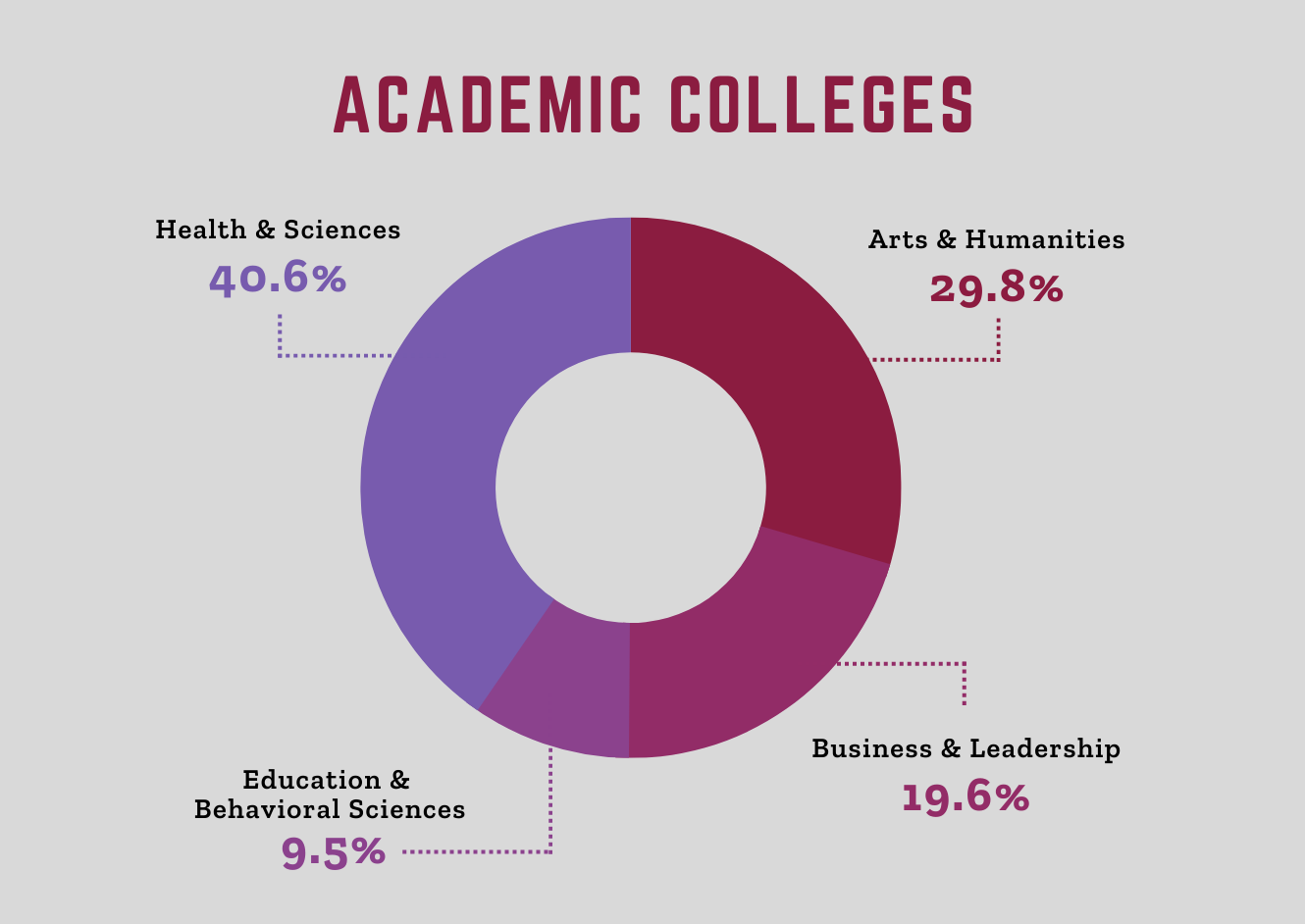 Fun facts about the Class of 2026:
For the first time in years, this class has more male students than female students. 57% of new first-year and transfer students are male, while 43% are female
54% of the new students identify as people of color
The top 3 majors chosen by this class are Business Administration, Nursing, and Exercise Science
The average high school GPA is 3.18
60% of the incoming class are student athletes
24 new students are part of the Templeton Honors College
28 new students are part of the Leadership Fellows Program
21 new students are part of the Goode Scholars Program
We look forward to the ways this new undergraduate class will use their passions and talents to make an impact on our community and the world. Please join us in welcoming them to the Eastern community!
About Eastern University
Eastern University is a Christian university enrolling approximately 5,200 students in its undergraduate, graduate, and seminary programs. The university's main campus is located in St. Davids, PA, with additional locations in Philadelphia, Harrisburg, and online. Eastern's core values of faith, reason, and justice are woven into all of its educational programs. For more information visit eastern.edu or contact Kelly Goddard, Associate Vice President for Marketing, Enrollment & Communications: kelly.goddard@eastern.edu.