Eastern University Women in STEM
Celebrating forward-moving female progress in the fields of science, technology, engineering, & mathematics.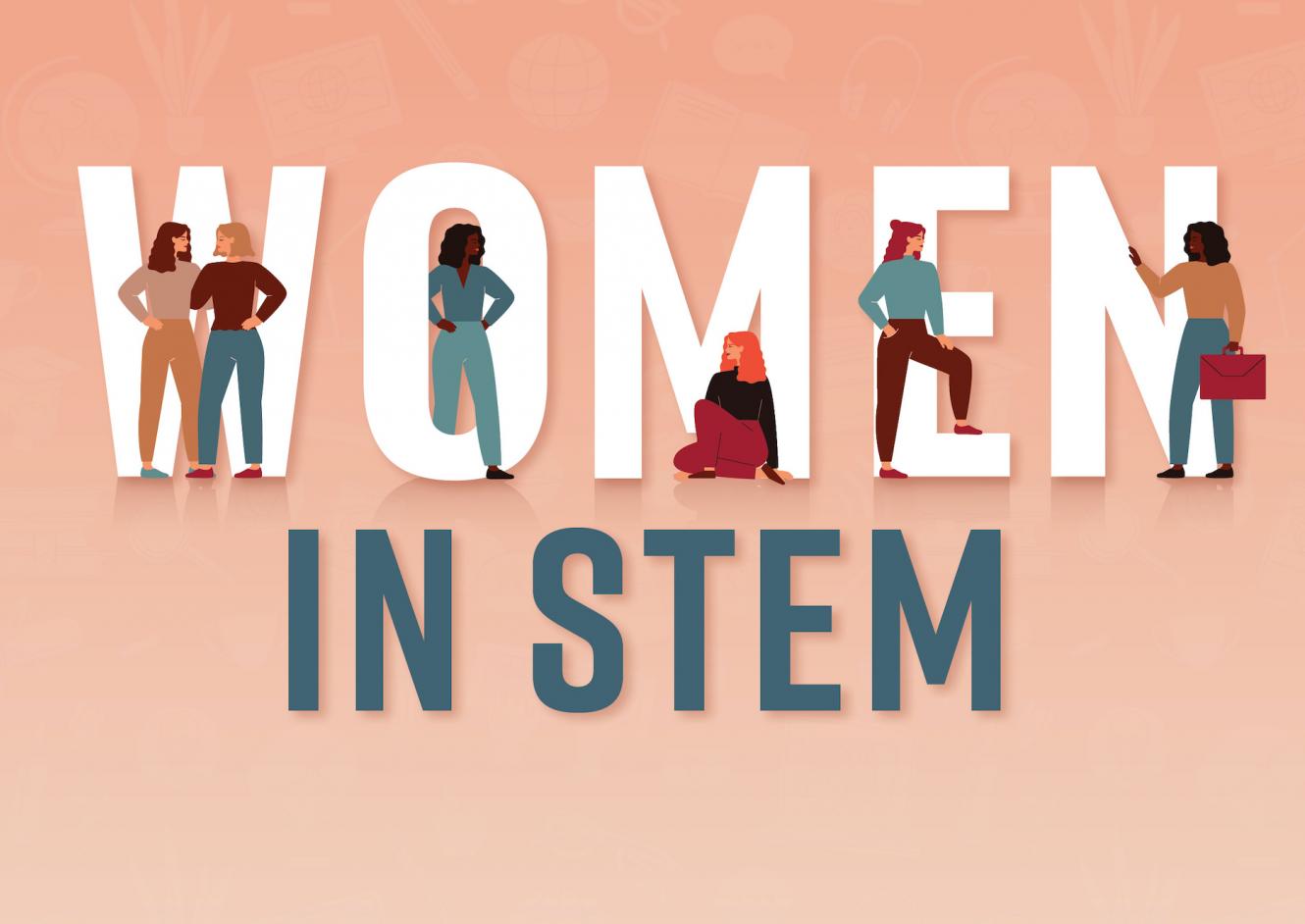 Throughout history, women in the fields of science, technology, engineering, and mathematics (STEM) have shattered glass ceilings and triumphantly created a place for themselves at the table. 
In 1903, Polish physicist, chemist, and first female Nobel Prize winner Marie Curie conducted profound research on radioactivity. In 1962, Katherine Johnson, one of the first African American female NASA mathematicians provided critical calculations and codes that launched NASA's first American orbital flight crew around the earth. In 1980, Radia Perlman, dubbed "Mother of the Internet," designed important organizational infrastructure and protocols that helped transform the internet into the efficient and user-friendly resource that it is today.
These women and countless others have made leaps and bounds forward in the world of STEM. In an effort to celebrate forward progress and change, we've asked several of Eastern's own women in STEM to share their experiences in their field and advice for other women advancing in the world of STEM.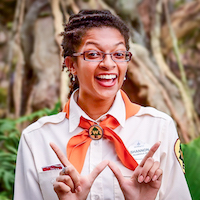 "There are a lot of open doors out there if you kick them open. STEM is not the easiest field to be a woman in, especially a woman of color. My mentor once said, 'In this field, you will come up against a lot of people who will want to put you in a box. It's your job to not let them.'
The most rewarding part of being in STEM is imagining what opportunities I could be making easier for someone younger than me. The work of conservation is incredibly complex and difficult, but if I can open doors for a more diverse workforce, I can help make things better for the next generation. Also, it doesn't hurt that I get to see cool exotic animals every day in my 'office.'"
Shannon Farmer '17
BS Environmental Science, Minor in Biology
As an Education Instructor at Walt Disney World, FL, Shannon educates visitors on Disney's conservation efforts and the various wildlife that call the park home.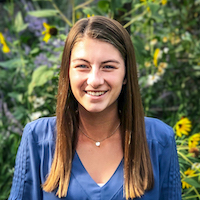 "Eastern's small class sizes allowed me to develop strong relationships with my professors. Dr. Bundens assisted me in finding a summer internship that introduced me to nuclear chemistry, a field that I might not have otherwise pursued. My passion for nuclear forensics and nuclear energy grew, and my eyes were opened to a field that I never even thought could be a potential career path. I have learned that you should pursue what excites you in life; you never know where God will lead you.
I am currently working on a project that will impact the next generation of nuclear power. I hope that my research will be able to inform nuclear fuel cycle technology and will help catalyze nuclear power advancement."
Nicole Hege '19
BS in chemistry, minor in Mathematics
Nicole is pursuing her PhD in Applied Chemistry at the Colorado School of Mines with a focus in nuclear energy.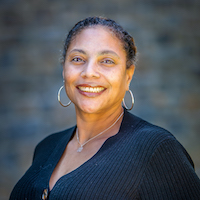 "Eastern University prepared me to work hard in my field. Currently, I provide technical and process oversight and IT leadership in my department at the University of Penn. I enjoy creating partnerships with technical and non-technical users and using data analysis to support executive decision-making that is accurate and useful, full of integrity, and security compliant.
One of the things that inspires me to keep moving forward is the thought of encouraging other women to join STEM fields and to speak up. If my presence in the information technology field encourages even one young lady to enroll in a STEM program, then all my hard work has paid off."
Karen Barnes '05
BA Management of Information Systems
Karen is working as a Senior Systems Analyst at the University of Pennsylvania and is currently pursuing her Doctorate in Organizational Management with a focus in Information Systems.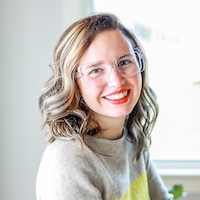 "Something I have always loved about STEM is that there is no finite box of things to learn. You can't go through a checklist and say, 'I've learned everything there is to learn!' In a world where women are still put in conscious and subconscious boxes meant to define what jobs we are 'supposed' to have, it is fun to work in STEM, where boxes and limits do not exist (except for in calculus).
At times, it can be discouraging to work in an industry where the stereotypical image of a software engineer is most often male, but it's pushed me to develop persistence and confidence in order to succeed. I had phenomenal professors who encouraged me in my STEM pursuits, pushed me to ask all of my questions, and instilled in me the confidence to admit when I know the answer and also the confidence to admit when I don't."
Megan (Smith) Hoffman '16
BS Mathematics and Pre-Med, minors in Biology and Chemistry
Megan is currently working as a Full Stack Software Engineer at Force Therapeutics in New York, NY.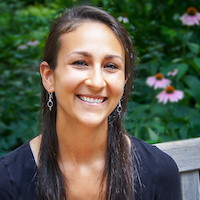 "I am privileged each and every day to develop intimate relationships with patients as I care for them in their most vulnerable states. I am fortunate to leverage my skills and training to improve the health and wellbeing of others – I cannot think of a more fulfilling career.
I entered medical school with a passion for global health and had the privilege of completing a one-year global health fellowship in maternal and child health in Lusaka, Zambia. This experience solidified my desire to pursue a career in global women's health. My fiancé and I hope to move to a similar setting when we finish our medical training to help improve standards of care and ultimately health outcomes."
Katelyn Rittenhouse '12
BS Biochemistry, minor in Astronomy
Katelyn is completing her second year of residency training in Obstetrics & Gynecology at the University of North Carolina.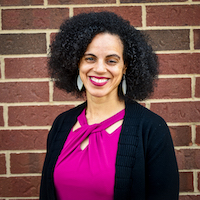 "Like my Eastern experience, I believe that my work is authentic. As a high school Chemistry teacher, I am able to impact high school students by teaching them to apply their knowledge to real world problems and develop not only hard skills, but important soft skills like communication, perseverance, critical thinking, and open-mindedness.
I also work for the National Science Foundation in their Research Experience for Teachers Program. This program connects elementary, middle, and high school level STEM teachers with university professors, researchers, and various other players in the STEM world, such as government, commercial, and community scientists, engineers, and mathematicians, to assist in creating STEM lessons based on current research."
Marjorie (Hill) Langston '98
BS Chemistry
Marjorie currently teaches high school Chemistry in Columbus, OH, in addition to working for the National Science Foundation in the Research Experience for Teachers Program.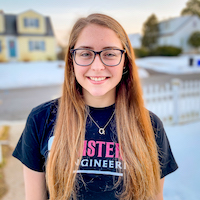 "Not only did the Math/Data Science department at Eastern provide me with knowledge and skill in math and coding, but they also taught me how to approach problems and how to work hard for creative solutions. 
Eastern as a whole (with the Templeton Honors College) expanded my view of what it means to be a Christian and how that should affect the entirety of my being. My time at Eastern has instilled in me the idea that being a woman in STEM isn't the most fundamental part of my identity, so I can contribute meaningfully to the field through more than just my gender."
Amber Huddell '20
BS Mathematics and Pre-Engineering, minors in Astronomy and Data Science
Amber is finishing her Masters in Cybersecurity at Villanova as part of EU's 4+1 Engineering partnership. She is also working at SAP as a Secure Services Technical Consultant in Newtown Square, PA.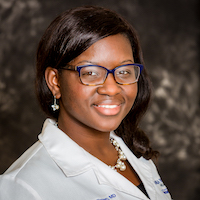 "One of the most rewarding aspects of being in STEM is seeing how my training and experiences allow me to intervene at a vulnerable point in a patient's life and impact them positively. As a surgeon, I have a courtside seat to God's faithfulness and healing power on a daily basis. That is an honor and a privilege.
Eastern gave me an incredible exposure to and foundation of science and medicine. I was supported in my research and even was able to travel to present some research and publish it. I was blessed to have full integration of my faith in Jesus Christ with the science that He created. I walked in the doors knowing that I was going to be a surgeon, and Eastern helped me get there."
Dr. Talitha Brown '07
BS Biology, minors in Chemistry and Dance
Dr. Brown is currently a Board certified General Surgeon practicing in Henderson, North Carolina. She also completed her MBA through Eastern this spring.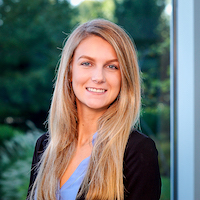 "As a little girl, I never dreamed that one day I would be a Civil Designer Engineer in the Water Industry. But my passion for Mathematics, education at Eastern, and Master's in Water Resources and Environmental Engineering has stirred up a passion inside me to help serve our world and provide clean water for communities that don't have it.
Do I currently have the answers to how I am going to provide clean water for everyone? Nope. But I am starting initiatives like the World Water 100-Day campaign with Charity Water, and I'm going to keep trying until I figure it out!"
Michelie Little '17
BS Mathematics
Michelie currently works as a civil engineer at Tetra Tech, a consulting and engineering company providing innovative solutions focused on water, the environment, and other sectors in Southern CA.