Eastern to Add Women's Flag Football for '24-'25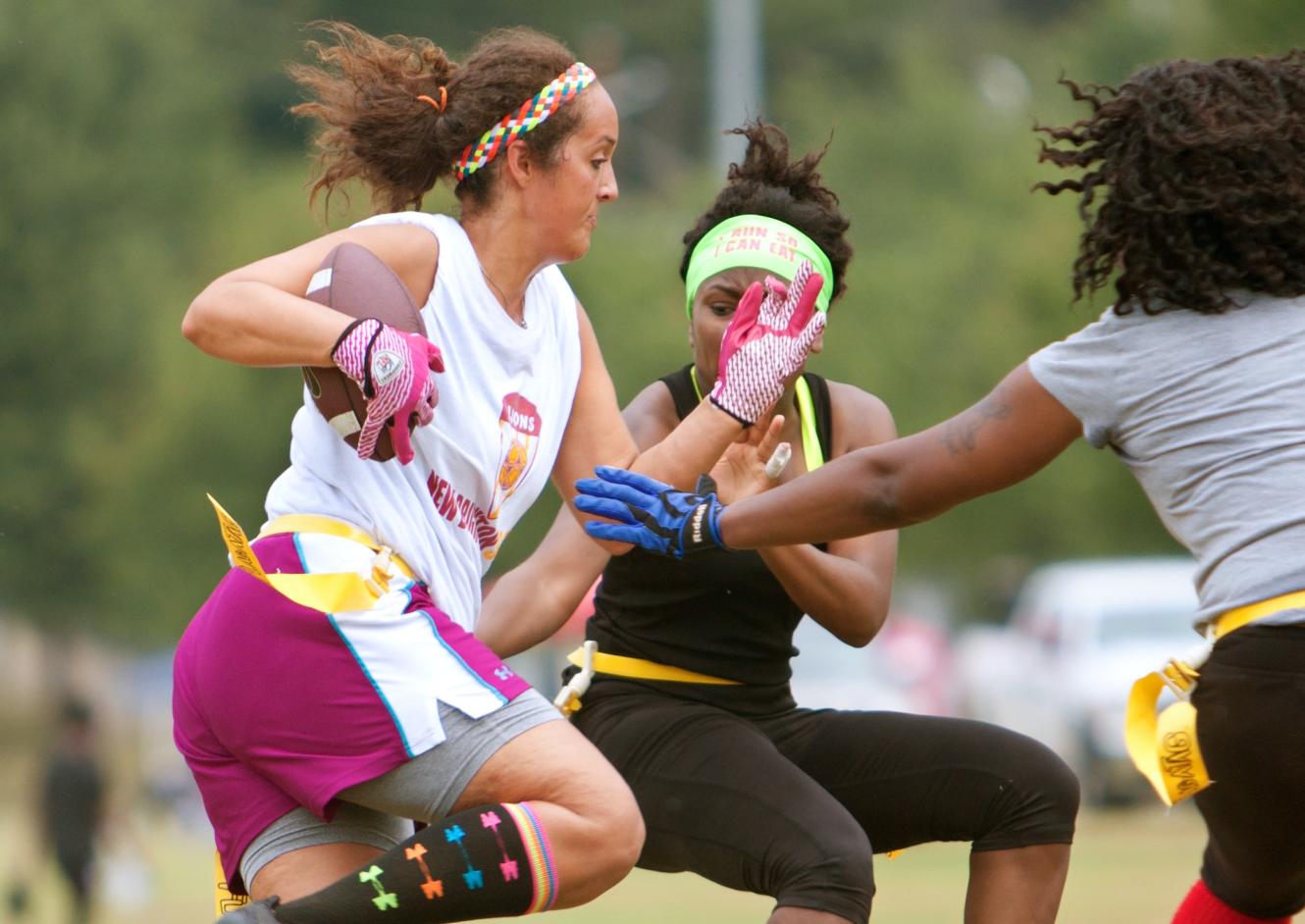 ST. DAVIDS, Pa.– Eastern University Athletic Director Eric McNelley announced today that the University will begin competition in Women's Flag Football the Spring of 2025. While not yet an NCAA offering, the emerging sport has grown exponentially and will be featured in the 2028 Olympic Games.
The game, played with seven players per side on an eighty yard long field is a sanctioned high school sport in eight states with another 20 states starting pilot programs.
"We are excited to add Women's Flag Football to our club sport offerings for Spring '25." McNelley said. "It was important for us to ensure athletic opportunities for female student-athletes. Adding this fast emerging sport is another big step in our athletic initiatives at Eastern."
Eastern will compete under the RCX, an organization supported by the NFL, to grow the sport internationally.  That organization is affiliated with the 32 NFL Franchises and supervises girls events throughout the nation.
"We see a sport that will grow very quickly on a National Level," McNelley continued. "We wanted to be on the ground floor of this movement and look forward to all that it will add to our campus community."
Eastern will begin a search for a head coach immediately.
About Eastern University
Eastern University is a Christian university enrolling approximately 6,200 students in its undergraduate, graduate, and seminary programs. The university's main campus is located in St. Davids, PA, with many programs available online. Eastern's core values of faith, reason, and justice are woven into all of its educational programs. For more information visit eastern.edu or contact Ally Rosario, Director of Marketing & Communications: ally.rosario@eastern.edu.