Women's Track and Field Claims MAC Indoor Championship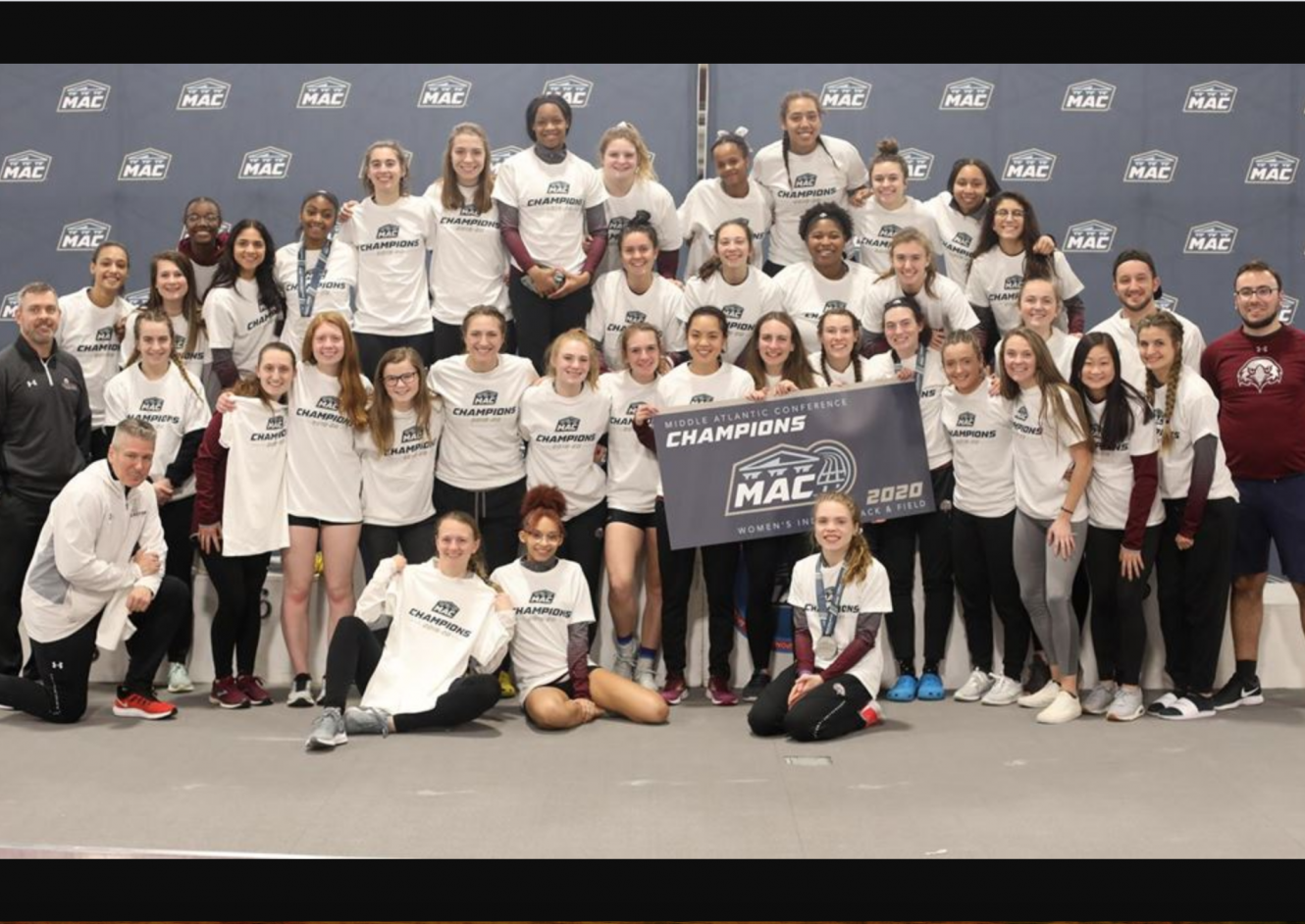 With two tremendous days of competition, Eastern University Women's Track and Field edged the Messiah College Falcons by seven and a half points to claim the 2020 MAC Indoor Track and Field Championship on February 29, 2020. The win came in the fifth year of the program.

The Eagles came into the meet picked second. Nicole Weenink took gold with a meet-record 5,80 meter long jump, and the 4,000 Meter Distance Medley also claimed gold. Katelyn Bernotas anchored the relay for the first of her five medals on the weekend.

After Weenink opened Saturday with a Meet-record 12.07 meter Triple Jump, the Eagles gathered points in every event. Katelyn, Mary, and Megan Bernotas took second, fourth and fifth in the mile, and Katelyn and Emily Byrnes took second and third in the 800 Meters.

The Eagles grabbed 11 points in the 60 Meter Dash as Courtney Moyer edged Weenink for third with a new program record. Weenink took bronze in the Hurdles, and senior co-captain Caitlin Newport set a new PR to finish tied for third in the high jump. After Cara Fordenbacher and Joelle Wash scored in the Pentathlon, the Eagles held an 11.5 point lead over Messiah with just two relays to go.

Katelyn Bernotas ran anchor on both the 4x 800 and 4 x 400 to secure a pair of silver medals and the team win.

In all, 16 different athletes scored at least a point. Weenink was named Field Athlete of the Year for her 37-point day.

"We laid out a plan to win," Head Coach Jason Falvo said, "and the athletes really rose to the challenge. We had several individuals put aside individual goals to pick up points in events that might not be their best event. This was a true team championship. A lot of credit goes to our seniors for buying in, and to Coach Heddings and Coach Kennedy for their work in preparing the athletes."

Eastern started Track and Field in 2016.