Nonlinear Justice
Alumnus of the Year: Justin Piff '02
Justin Piff '02 continues to have a strong commitment to the principles of faith, reason and justice years after his graduation from Eastern University. After receiving his bachelor's degree in social work from Eastern, Piff went on to get his Master of Science in Social Work at Columbia University. From there, he became a consultant and evaluator at Equal Measure in Philadelphia, serving some of the largest foundations in the country, including the Bill & Melinda Gates Foundation.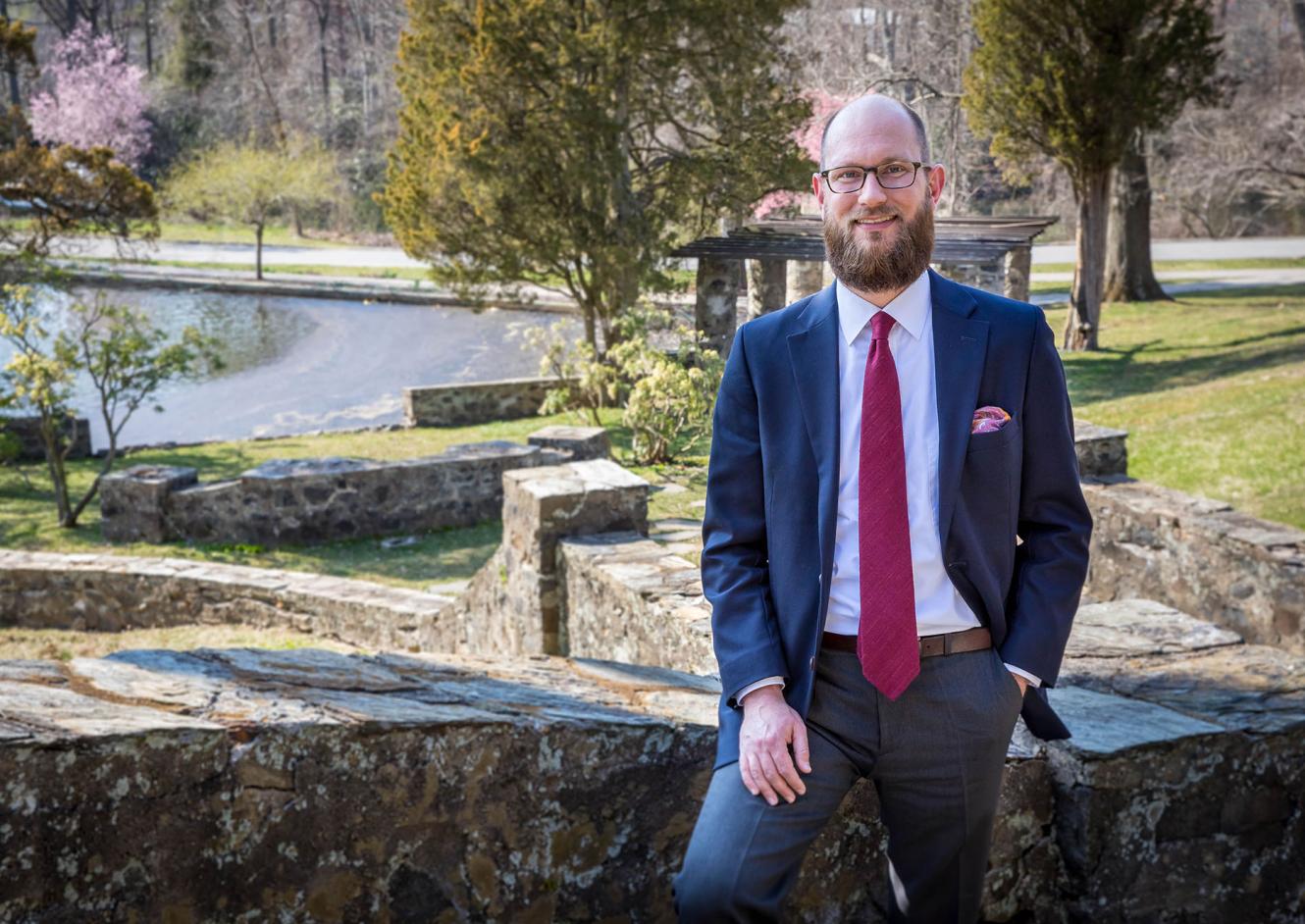 Eastern University was the only college Piff applied to, saying of this decision, "I knew it was where I wanted to be—I wanted a Christian community with a strong social justice identity, and Eastern fit that perfectly." 
Piff shared that he looks back on his undergraduate experiences fondly, and that the friendships he developed are ones he will have for life. He appreciated and valued the diverse student body and strong sense of community on campus, and sighted his involvement in the YACHT club as having a significant role in shaping his perspective on poverty, homelessness, and injustice.
Piff said, "The social work program taught me how to think critically about social problems, understand how systems work and develop a broad range of skills and frameworks for working toward a more just society." 
Following his graduate degree at Columbia University, Piff began consulting as an evaluation manager at Cornell Companies. He moved to Devereux as a quality management coordinator and oversaw two residential treatment facilities and a therapeutic foster care program. 
Today, he works with organizations seeking to invest significant financial resources into systems and programs that improve opportunity and access to low-income youth and adults. These efforts seek to uplift underrepresented voices and increase equality in areas of health, education and employment. 
On receiving the news of being chosen Alumnus of the Year, Piff was humbled and added that he himself has been inspired by so many Eastern graduates and what they have gone on to do. His pride and involvement in Eastern University is evident, through the years that he returned as an adjunct professor in the Social Work department, to his consistent presence at Homecoming. 
Thinking back to his student years, Piff passes on some excellent advice on his own personal experience with the unknown, stating, "It's important to keep moving even when the path isn't clear, and even when your movement may not be linear. In the time since I've graduated, nothing – my career, personal, or spiritual life – has been linear, and none of it has been predictable. It's important not to be complacent, but also not to get frustrated when the next move isn't clear or exactly what you'd planned."
This article was originally featured in the Spring/Summer 2018 Edition of Eastern Magazine. View the full magazine here.