Celebrating a Father-Son Pair of Eastern Alums on Father's Day 2020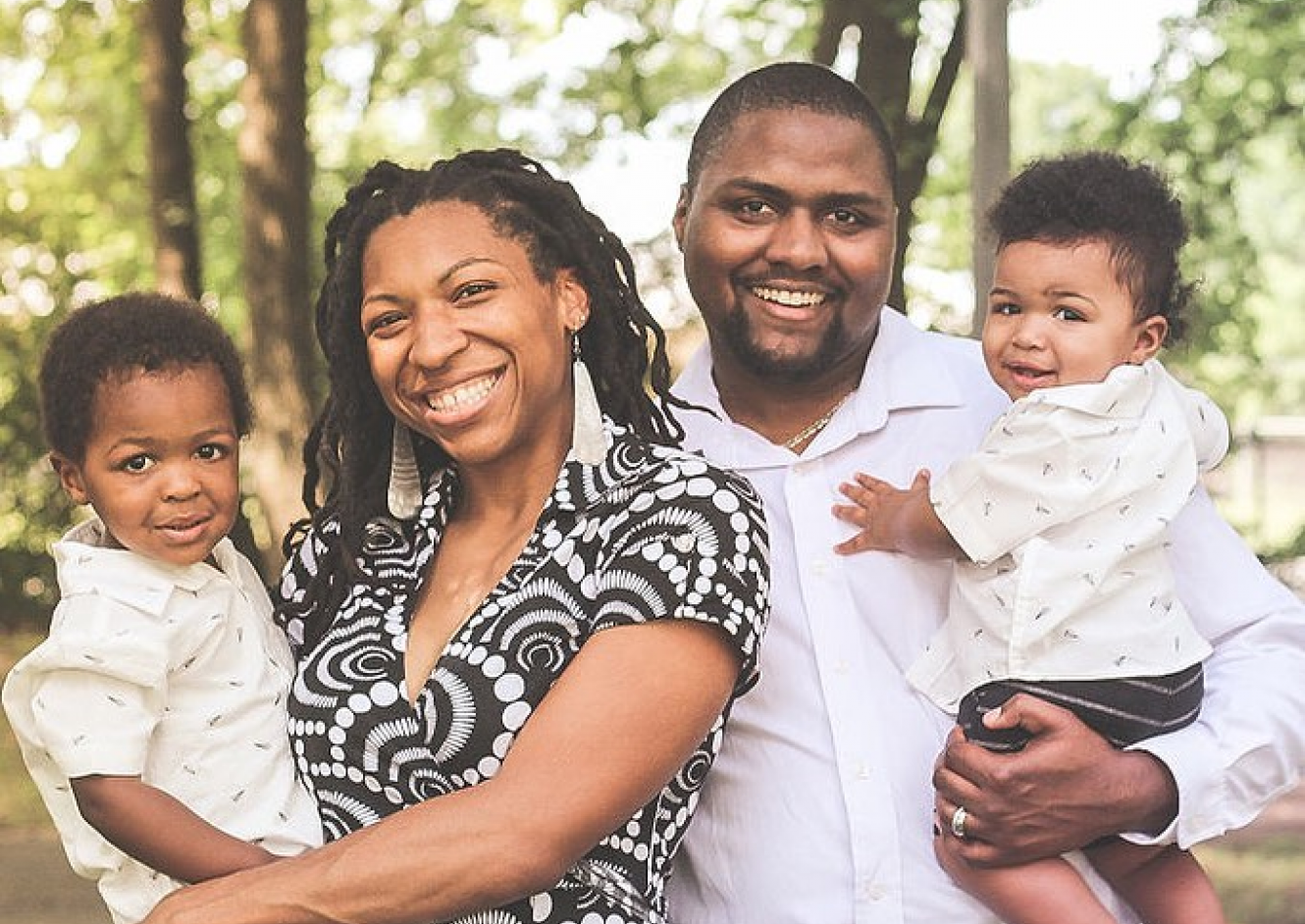 This Father's Day, we're highlighting a father-son pair of Eastern alums and the impact they've made on both their families and the world around them.
Beloved alumnus Dr. Melvin E. Thomas III graduated from Eastern University in 2012 with a BS in Biochemistry and continued on to earn his PhD. During his time at Eastern, Melvin inspired those around him with his infectious positivity and unstoppable work ethic. Melvin is also a legacy student — his father, Dr. Melvin E. Thomas II '80, graduated from Eastern with a BA in Sociology and Religion and currently serves as an associate professor in the Department of Sociology and Anthropology at North Carolina State University.
Melvin is happily married to his wife, Dana, and has two young sons of his own, Melvin E. Thomas IV (Micah) and Josiah Thomas.
"My father has taught me a number of things throughout my life. Being an academic, he has instilled in me the importance of raising my children with the expectation of academic excellence. He is also a devout Christian and taught me that being a spiritual leader and example to my boys will help guide them to developing a personal relationship with Christ," he shares.
During his time at Eastern, Melvin did research with Dr. Jeff Lawton in the Chemistry Department and studied in Dr. Lawton's advanced course, Structural Basis of Human Disease. These experiences were especially formative for Melvin, inspiring him to pursue a career investigating the structures of proteins that play significant roles in health and disease. Melvin attended graduate school at North Carolina State University and joined the laboratory of Dr. Clay Clark in the Department of Molecular and Structural Biochemistry where he studied the structure and allosteric regulation of caspase-3, an enzyme that plays a key role in the development of a variety of clinically significant human diseases. 
After earning his Ph.D. in Biochemistry, Melvin began his postdoctoral research in the Department of Pathology at St. Jude Children's Research Hospital in Memphis, Tennessee, where he continues to work on a fascinating project investigating SAMD9 and SAMD9L, two proteins involved in the development of pediatric myelodysplastic syndrome (MDS). 
He is the recipient of a Ruth L. Kirschstein National Research Service Award Individual Postdoctoral Fellowship from the National Institutes of Health as well as a Childhood Hematological Malignancies T32 Training Program award. 
Melvin's academic journey has been featured in the Journal of Biological Chemistry in an author profile accompanying one of his recent scientific publications.
In his career, Dr. Thomas looks forward to using the tools of biochemistry to investigate disorders that arise more frequently in people with African ancestry, such as sickle cell anemia, β-thalassemia, and glucose-6-phosphate dehydrogenase deficiency. His passion is to develop extracurricular programs in STEM for underrepresented middle and high school students from disadvantaged socioeconomic backgrounds.
"Being a scientist has made it very challenging to keep my faith in God, as I question everything. Coming to Eastern, a Christian environment, and being mentored by Dr. Lawton, a Christian scientist whose faith in God is a daily inspiration, I believe is the major reason I am still a Christian today. I grew in my biblical and theological understanding of Christ, and how He works through my life and the lives of others. All of this helped set the foundation of where I am today and is why I continue to push forward."
Happy Father's day to Dr. Thomas II, Dr. Thomas III, and all of our Eastern dads and father figures!