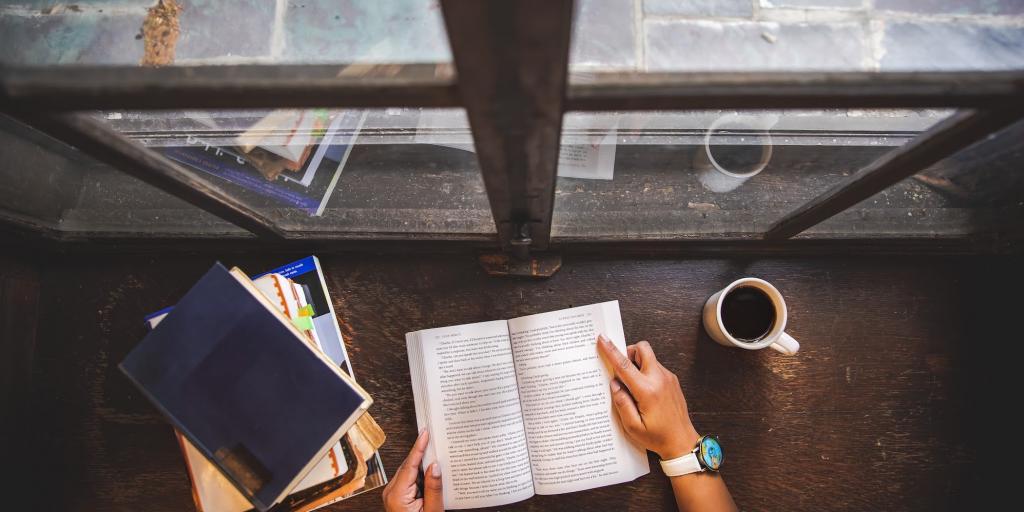 Where English Majors Work After Eastern
Eastern alumni are employed at some of the following companies and organizations:
Immaculata University, Communications Specialist
Southern Connecticut State University, Professor of English
Moore College of Art & Design, Writing Coordinator
Capitol Information Group, Marketing Editor
National Council of Churches USA, Media Relations
Philadelphia School DIstrict, Teacher
Lehigh Carbon Community College, Writing Tutor
Social Studies Teacher
American Baptist Seminary of the West, Asst Prof of Worship & Theology
Immaculata University, Communications Specialist
United States Airways Magazine, Editor
Lower Merion Township Library, Head Librarian
Buell Advertising, President
Daniel Boone Area High School, English Teacher
Eastern University, Professor
PFI, Test Developer
Literary Agent
Leathercrafters, Graphic Designer, Copy-Editor, freelance
FOCUS (Fellowship of Christian), Regional Field Staff
RMI Inc., Senior Legal Assistant
and many more!
Industries and Professions for English Majors
English Majors can be found working in the following industries and professions, among many others:
Abstract Writer
Academic Administration
Author
Sales Manager
Bibliographer
Bookstore Manager
Benefits Communication Specialist
Business Writing
Collaborator
Continuity Acceptance Director
Continuity Writer
Copy Editor
Copywriter, Advertising
Corporate Communications Specialist
Critic
Crossword-Puzzle Maker
Documentation Specialist
Editor
Editor, Acquisitions
Editor, Book
Editor, Directionary
Editor, Greeting Card
Editor, House Publication
Editor, Magazine
Editor, Newspaper
Editorial Writer
Grant/Proposal Writer
Horoscope Writer
Indexer
Journalist
Librarian, Academic
Librarian, School
Literary Agent
Manuscript Reader
Marketing Communication Specialist
News Director
Playwright
Poet
Proofreader
Public Relations Officer
Public Relations Writer
Researcher
Researcher, Editorial
Rewriter
Reporter
Sales, Textbook
Sales, Trade Books
Script Reader
Scriptwriter
Speechwriter
Story Editor
Stringer
Teacher, Secondary
More About Careers for English Majors
What can else can you do?  The answer is "almost anything." There are some obvious answers to this question--teaching, writing, editing--and others that are not so obvious. An English major will help prepare you for any job that requires skill in writing and speaking, and which values knowledge of literature, history, culture, and human nature--and that applies to a wide range of careers.
In many ways, an English degree is much like a perfect black dress or a tailored suit; it looks amazing in just about every kind of career.  The skills you develop as an English major, such as writing, editing, problem solving, critical thinking, and analysis, are prized by employers in nearly every profession. Employers consistently cite writing, communication skills, organization skills, and adaptability at the top of their lists of desired candidate traits.
The question for you is:  Which direction will you choose?  English majors can be found in every major career area, including communications, government, education, non-profits, the arts, human services, business, law, or technology.  Some jump into full-time work with diploma in hand, while others decide to pursue graduate school or volunteer service for a few years.  Knowing that you have all these options available to you can be empowering, but it can also make the process more daunting.
English majors love to pick up on patterns in stories, to seek the meaning behind the words.  As you consider where your English degree will take you, start looking for the patterns in your own story.  What are your passions?  What are you really good at?  What do you value most?  What kind of environment suits you best?  This is where career planning begins.  The good news is this:  You won't be in this process alone.  Your advisors in the English Department can help you refine your career goals. Internships can help you gain practical experience to refine your career plans.  The Office of Careers & Calling is available to all students to help them define career direction, prepare resumes and cover letters, and conduct internship and job searches to help ensure they'll be ready for what's next after graduation.
Career Path Examples
Graduate and professional school: Our graduates have gone on to further training in English, history, theology, and law at institutions including Harvard, Princeton, Boston University, the University of Pennsylvania, the University of Connecticut, West Chester University, Villanova University, and the University of Tennessee. For example, Sara Parisi '06 earned a Master of Library Science degree from Drexel University and is the children's librarian at Indian Valley Public Library in Telford, PA. Christine Bayles '98 earned an MA in English from the University of Virginia (2003) and a PhD in English from the University of Delaware (2006).  Her specialty is Victorian Literature.  Sharon Hussong '96 earned a law degree from Boston University School of Law (where she won a scholarship) in May 2001.
Teaching: Our graduates teach at the graduate school, college, high school, and elementary school levels, in public, private, and Christian schools. For example, Kara Shelly '08 has been teaching in Jakarta, Indonesia. Christian Prendergast '05 is teaching English in Costa Rica. Others teach in the graduate division of Drew University Theology School and in both the graduate and undergraduate English programs at Southern Connecticut State University.
Missions: Teachers of English and workers trained in writing and editing publications are useful in the mission field. There are long-term and short-term opportunities, both in the US and abroad. For example, Amy Gorman '05 joined a group called No More Deaths and spent two weeks in Arizona and Mexico documenting human rights abuses and providing assistance to migrants. Becki Sardeson '00 has taught English in China.
Publishing: Several of our graduates have published prize winning books, including Carolivia Herronand Jeanne Marie Beaumont. Carolivia Herron '69 published Nappy Hair in 1997. After graduating from Eastern, Carolivia went on for a master's degree from Villanova and a PhD from the University of Pennsylvania. She has also published the book, Thereafter Johnnie, and The Collected Works of Angelina Grimke (a 19th century abolitionist). Jeanne Marie Beaumont '79 has a master's degree from Columbia University and in 1996 she published a volume of poetry, Placebo Effects, selected for the National Poetry Series by the renowned poet William Matthews. She co-edited the poetry anthology, The Poets' Grimm: 20th Century Poems from Grimm Fairy Tales, from Story Line Press. In 2004 she brought out a second volume of her poetry, Curious Conduct.  John Hallock '82 finished his PhD in English at Temple University and published a scholarly book called The American Byron (on a 19th century American poet named John Halleck).
Writing and Editing: This includes newspaper journalism, publishing, technical writing, and public relations in business and industry. Many companies employ technical writers to write user manuals, to assist in communication between technical and marketing divisions, and to produce and edit in-house magazines. Several of our graduates have worked for Christian magazines and journals as writers, editors, and technical staff.  Nora Boydston '07 wrote a play for the May 2009 Performing Arts Living Room at Eastern. Tim Olshefski '07, after a couple of years of teaching English in China, is now living in LA, and studying in the Act One Writing Program, a Christian-based screenwriting program. He hopes to pursue a career in film. Sarah Vanacore '06 works in the writing center at Moore College of Arts. Jessica Thorn '05 works at the publishing company Taylor & Francis (with Eastern alums Sarah Landis and Kim Shigo) as a Production Assistant. Dena Pauling '05 is a public school information officer in Centre County after working for a number of years as a first-class reporter there.
Other graduates of our English Department have succeeded in advertising, public relations, and the ministry. One is the sales manager of a large business (who attributes his success to the skill in language and communication fostered by the English major). Others have managed bookstores. Nancy Hartsock '06 is Administrative Assistant to the Provost at Eastern University. Ellen Ambler '05 is a Production Assistant with Nancy Glass TV Productions. Mark Gerard (Berkey-Gerard) '94 earned his MS in Journalism from Columbia University and is teaching in the journalism department of Rowan University.
Grads manage a coffeehouse, teach gymnastics, and run an antiques business. Rachel Stephan '05 has been enjoying success as an actor.  Debbie Landis '00 graduated from Columbia University with Master's degrees in International Affairs and International Social Work. She focused her studies on human rights and refugee issues, and is particularly interested in advocacy and programming for refugee children.
Being an English major will hone your writing skills, provide practice in public speaking, open the thoughts and language of the greatest writers of our culture, and deepen your relationship with the transforming power of the word. These opportunities will enrich your career opportunities and your life.