Eastern University Biochemistry Program Obtains Accreditation by ASBMB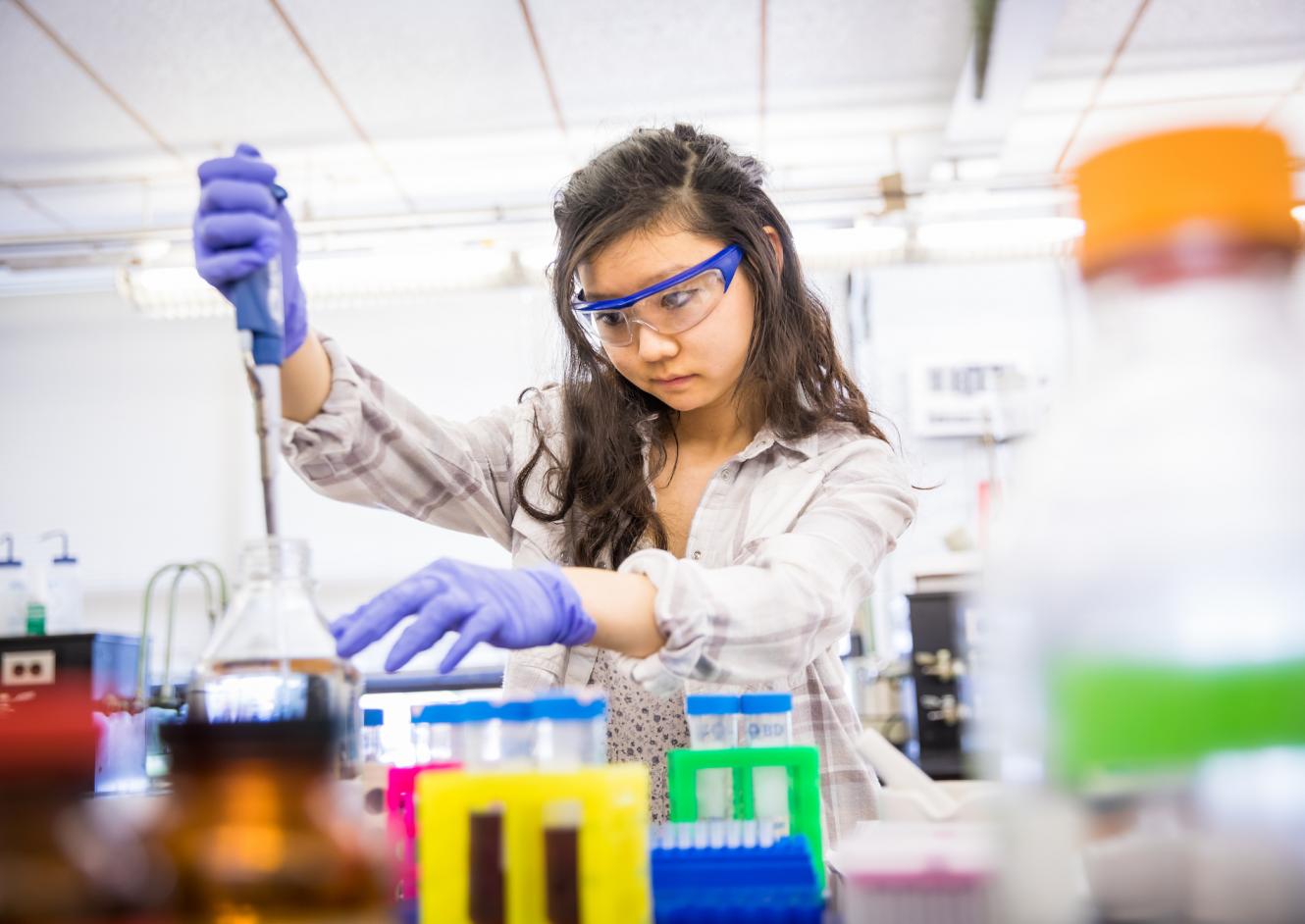 The Eastern University Department of Chemistry is proud to announce that its BS in Biochemistry degree program was recently awarded full professional accreditation by the American Society for Biochemistry and Molecular Biology (ASBMB). This is another strong validation of Eastern's high-quality, innovative program. The ASBMB accreditation committee was especially impressed with the program's immersive research and laboratory experiences as well as the emphasis on active learning and communication skills throughout the degree program. For many years, Eastern University biochemistry graduates have been highly successful—going on to prestigious graduate schools, and top medical and dental schools.
"The opportunities I had within the Chemistry department allowed me to flourish both personally and academically. These opportunities shaped the way I grew as a Christian scientist in some very formative years of my life."
Eastern University is excited to now offer students this special credential from an internationally-recognized society. The ASBMB has supported the professional development of molecular life scientists for over 100 years. Current Eastern University seniors will sit for the 2020 ASBMB Certification exam in just a few weeks.
"I thank God for the privilege to work with so many talented and enthusiastic students in the classroom and in the research lab as they follow God's call into exciting careers in research, medicine, and other areas, using the gifts God has given them to make a positive difference in people's lives. It is also a privilege to offer them an ASBMB-certified degree."
About Eastern University
Eastern University is a Christian university enrolling approximately 3,300 students in its undergraduate, graduate, professional, seminary, and international programs. The university's main campus is located in St. Davids, PA, with additional locations in Philadelphia, Harrisburg, and online. Eastern's core values of faith, reason, and justice are woven into all of its educational programs. For more information visit eastern.edu or contact Kelly Goddard, Director of Marketing and Communications: kelly.goddard@eastern.edu.