Eastern University Announces New Accelerated 4+1 Professional Science Programs with Temple University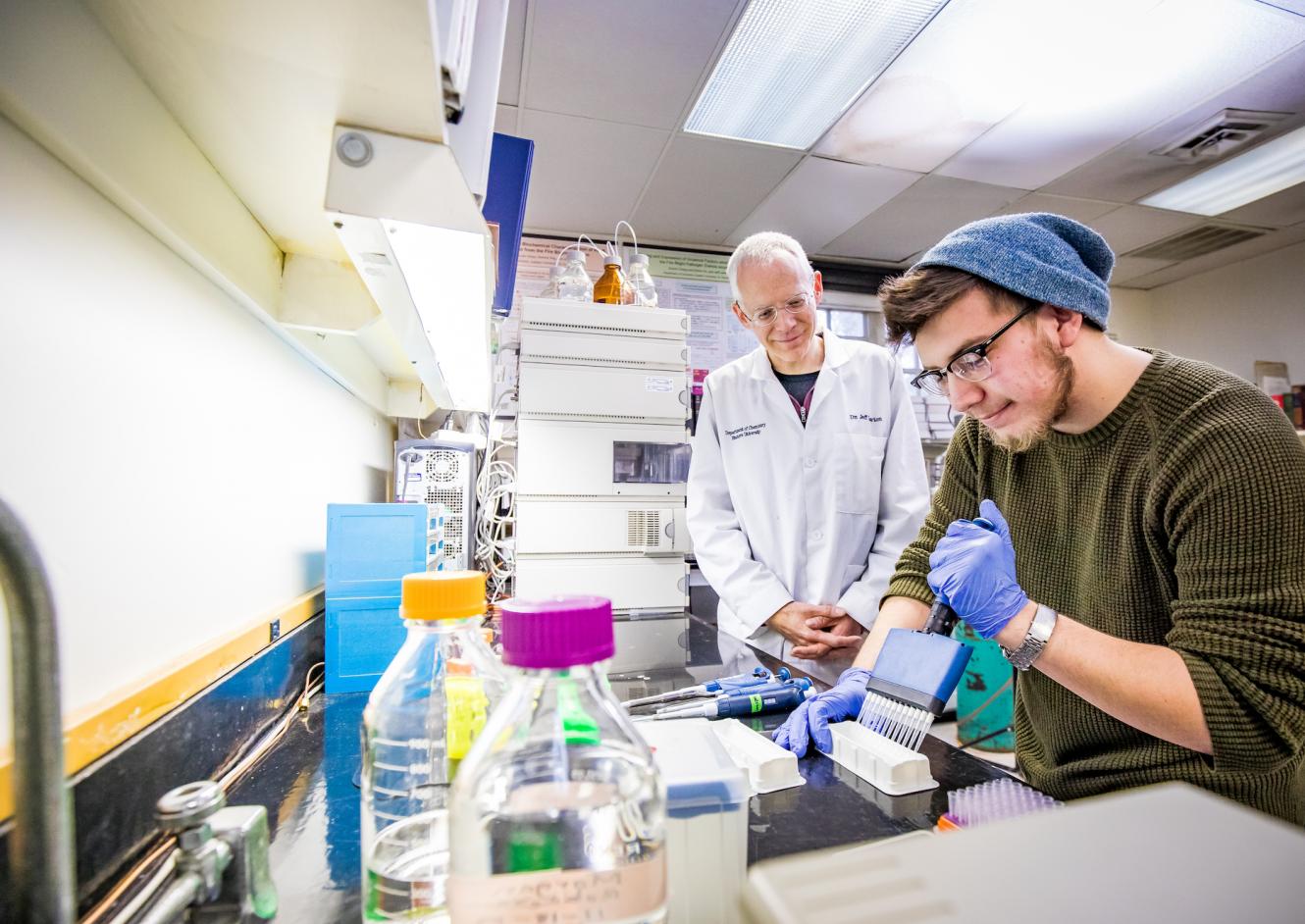 St. Davids, PA: Eastern University, in partnership with Temple University, is excited to announce five new accelerated degree programs in the areas of Cyber Defense, Biotechnology, Bioinformatics, Bioinnovation, and Scientific Writing, beginning in Fall 2020. These are in addition to the  Forensic Chemistry program first launched in 2018.
The 4+1 (undergraduate + graduate) programs lead to a Bachelor of Science (BS) degree from Eastern plus a Professional Science Master (PSM) from Temple University. Eastern students who are admitted to this fast track program undertake graduate work at Temple beginning in their junior year at Eastern – one evening course per semester –  and then, after graduating from Eastern, continue seamlessly on to the Temple graduate program full-time to complete their master's degree in one year.
Through these partnerships, students are nurtured at Eastern in rigorous sciences and social justice through the lens of Christian faith, while engaging in exceptional graduate studies at Temple. Students gain professional skills in genomics, entrepreneurship, biotech, chemical analysis, technical writing, or information privacy.
Jeanne Bundens, Chair of the Department of Chemistry in the College of Health and Sciences, shares, "We are pleased to partner with Temple again and offer science students clear pathways toward innovative careers with advanced credentials – while saving time and money."
Learn more about Eastern's Department of Chemistry at eastern.edu/chemistry.
Eastern University is a Christian university enrolling over 3,000 students in its undergraduate, graduate, professional, seminary, and international programs. The university's main campus is located in St. Davids, PA, with additional locations in Philadelphia, Harrisburg, and online. Eastern's core values of faith, reason, and justice are woven into all of its educational programs. For more information visit eastern.edu or contact Kelly Goddard, Director of Marketing and Communications: kelly.goddard@eastern.edu.