Business as Unusual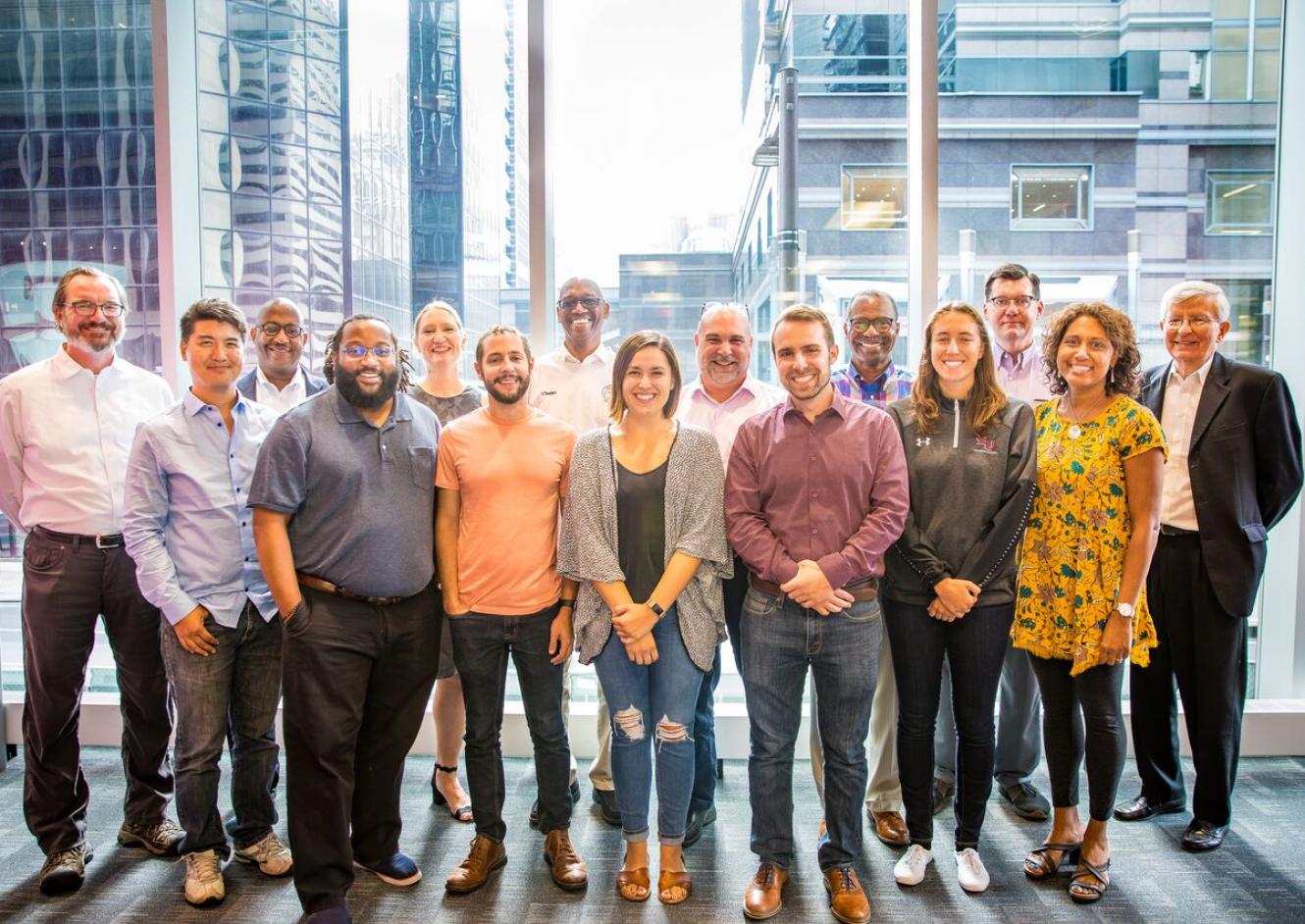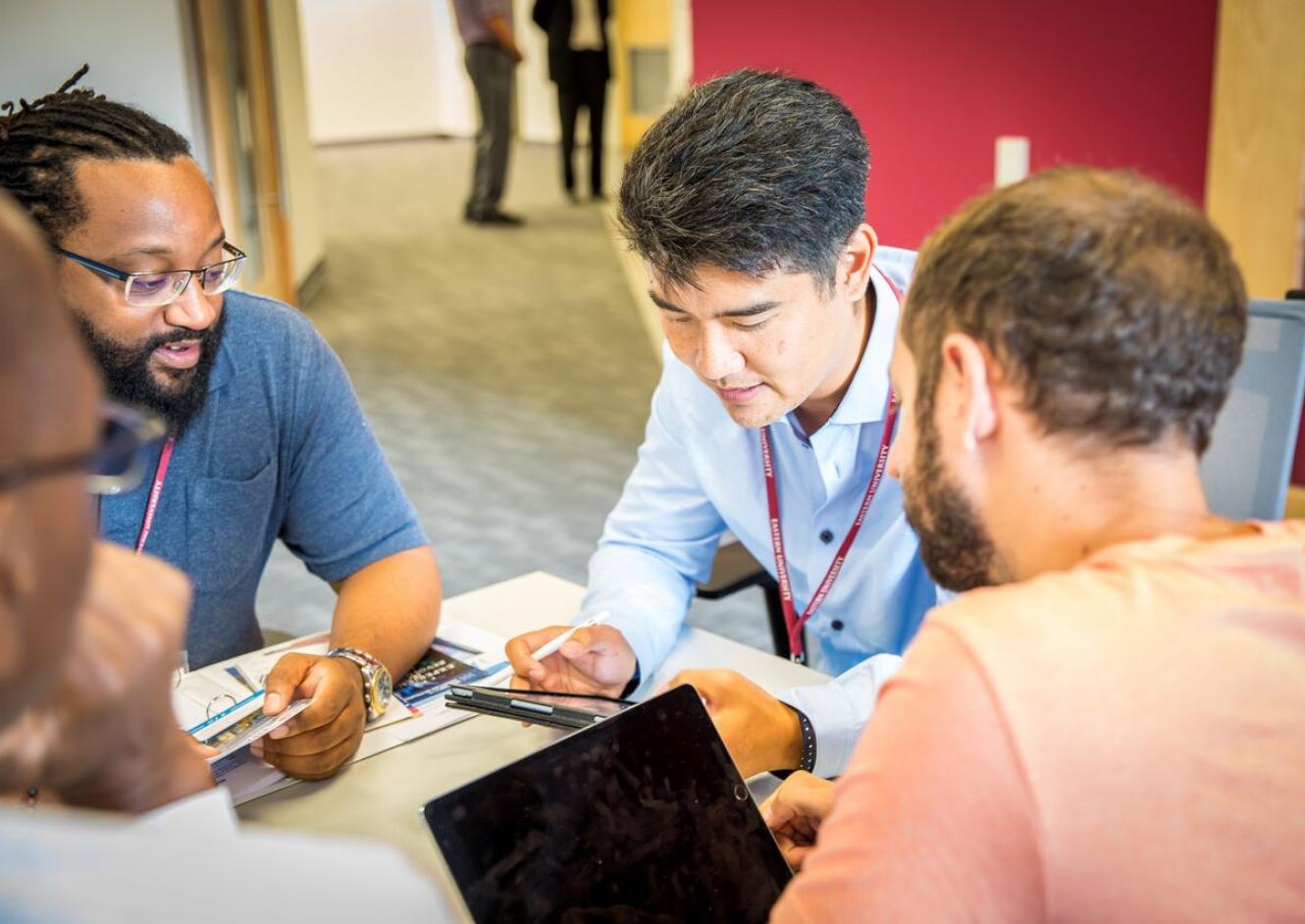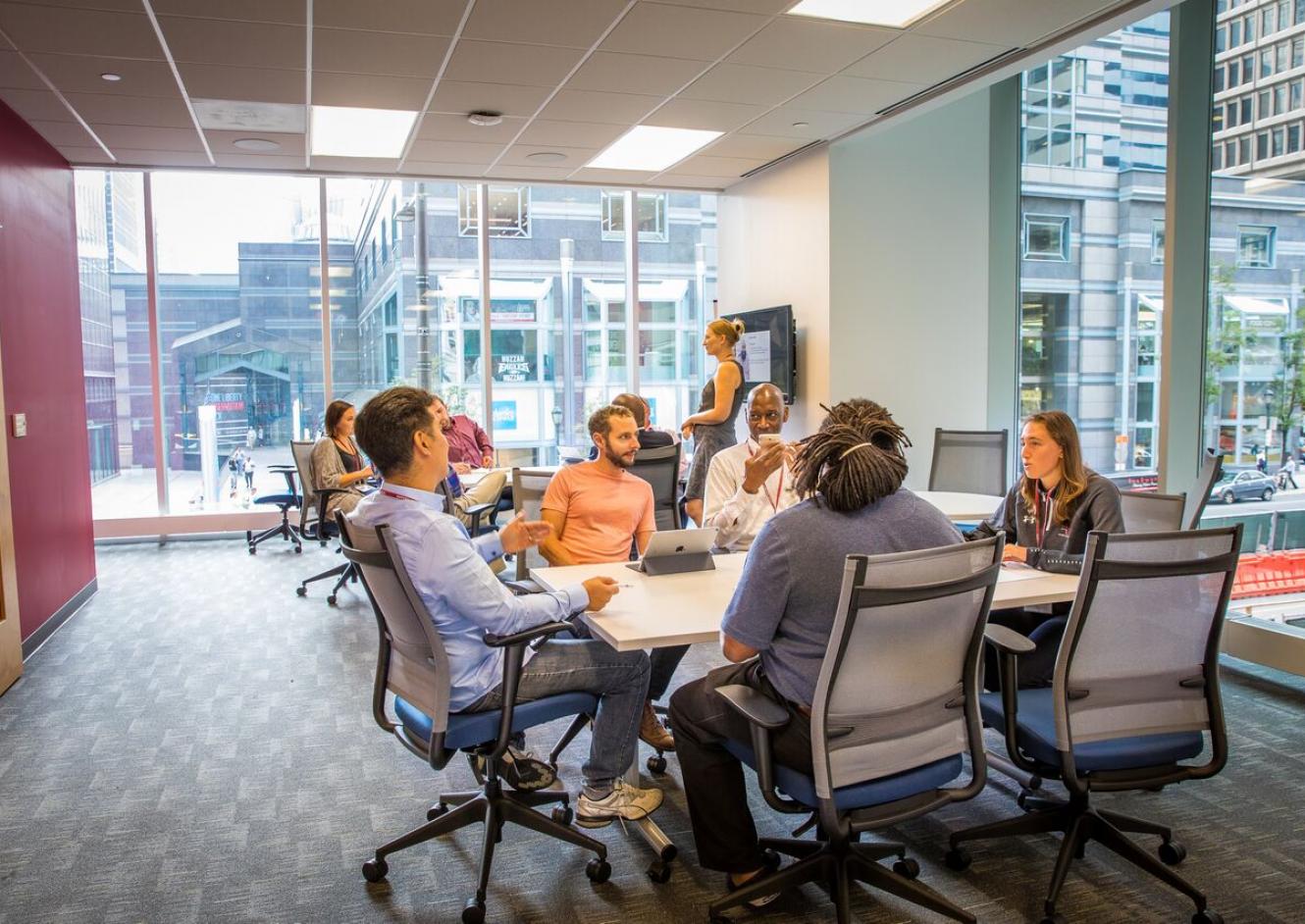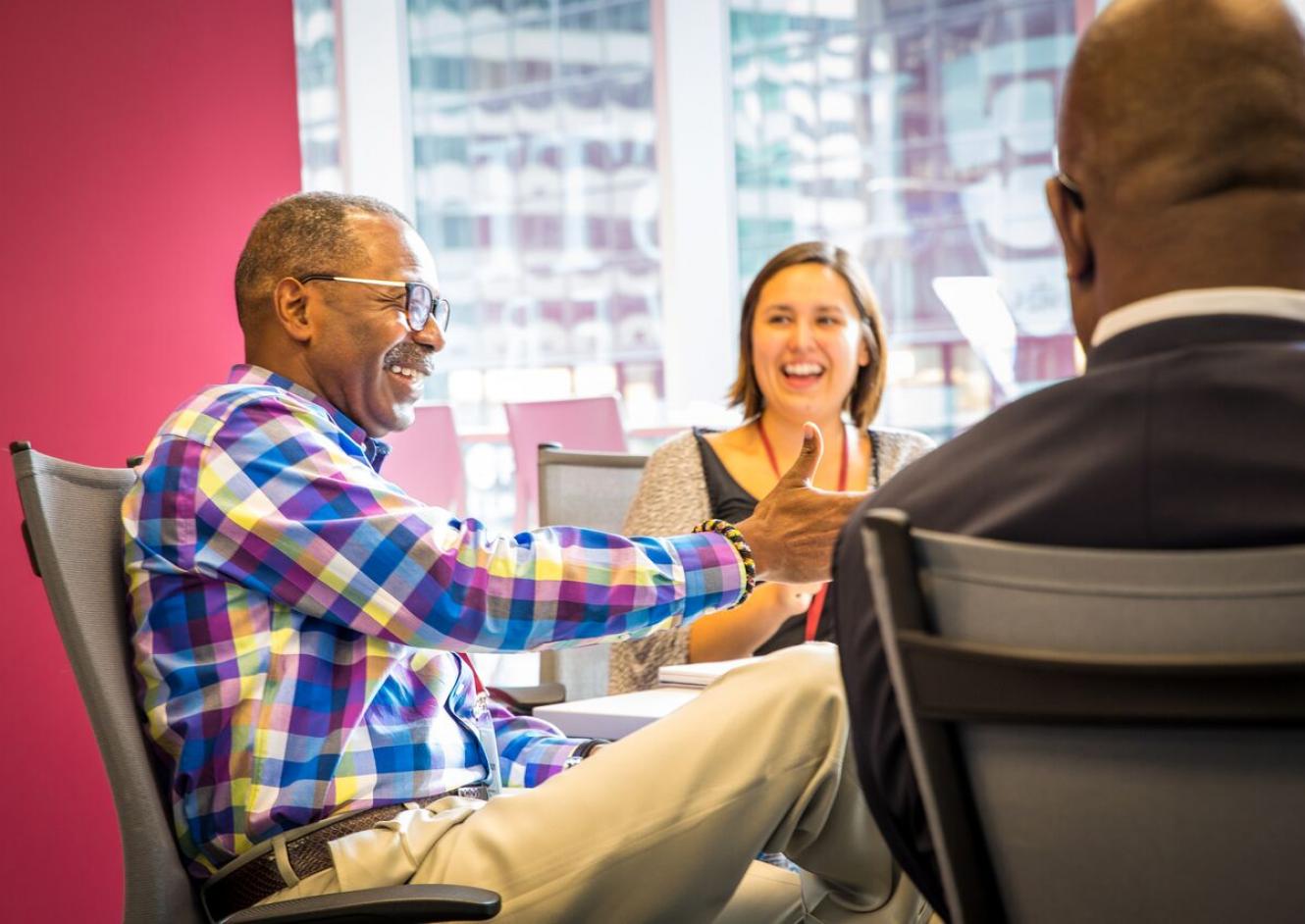 In the heart of Philadelphia, the first cohort of a new program is meeting. Floor-to-ceiling windows surround the group of chatting classmates, revealing a gorgeous backdrop of Center City skyscrapers.
The setting is fitting, because this is a program designed with a broad vision for the ways business can have a positive impact on the world. The students in this room have a passion for taking what they learn here at Eastern's Center City campus to the north, south, east, and west...bringing tools to do business "for-purpose," not just "for-profit"...business as "unusual."
This is the mantra of Eastern University's new MBA in Social Impact, the latest offering in the College of Business and Leadership. The program is designed to equip mission-driven leaders to confront complex societal challenges using the tools of business innovation.
If you're hip to what's trending in business, it's no secret that phrases like sustainability, corporate citizenship, and social responsibility are key terms on the rise -- especially for consumers and career seekers among the millennial generation. Companies such as Patagonia, Warby Parker, and UncommonGoods are revered as trailblazing social enterprises that have mastered the mix of product quality, profitability, and a positive difference in the world.
Program director JoAnn Flett elaborates on this trend: "The social impact space is growing and a number of businesses are seeing that they need to put together the social and economic halves in order to be successful in the marketplace."
Eastern's program features instruction from groundbreaking leaders in the social impact sector - but that isn't all. The MBA in Social Impact is also infused with Eastern University's powerful faith legacy in its pursuit of justice.
"We at Eastern University are casting a moral vision for business that is distinctly Christian. We are thinking together about how we care for our employees, our customers, our suppliers, our community, and the larger environment," Flett explains. "It is a triple-bottom-line business: people, planet, and profit all rolled together."
Courses in the new program are designed by industry experts and thought leaders in social enterprise, systems entrepreneurship, and social impact research. Utilizing an online format with one residency in Philadelphia per semester, students can continue to work full-time while participating.
While the MBA in Social Impact is a new offering, it has its roots in Eastern's MBA in Economic Development, a storied program with over 30 years of history and alumni in over 70 countries. Dr. Douglas Clark, Dean of Eastern University's College of Business and Leadership, shares, "Social Impact MBAs will build on Eastern's platform of faith, reason, and justice and learn how to design better ways of doing business, drive bottom line performance, and deliver on purpose and plans."
With the first cohort now in session, the future of business is looking a lot like the view from Eastern's Center City campus windows -- bright, far-reaching, and full of possibility.
Explore the MBA in Social Impact