Eastern University Announces New Discounted Tuition Rates for Military Students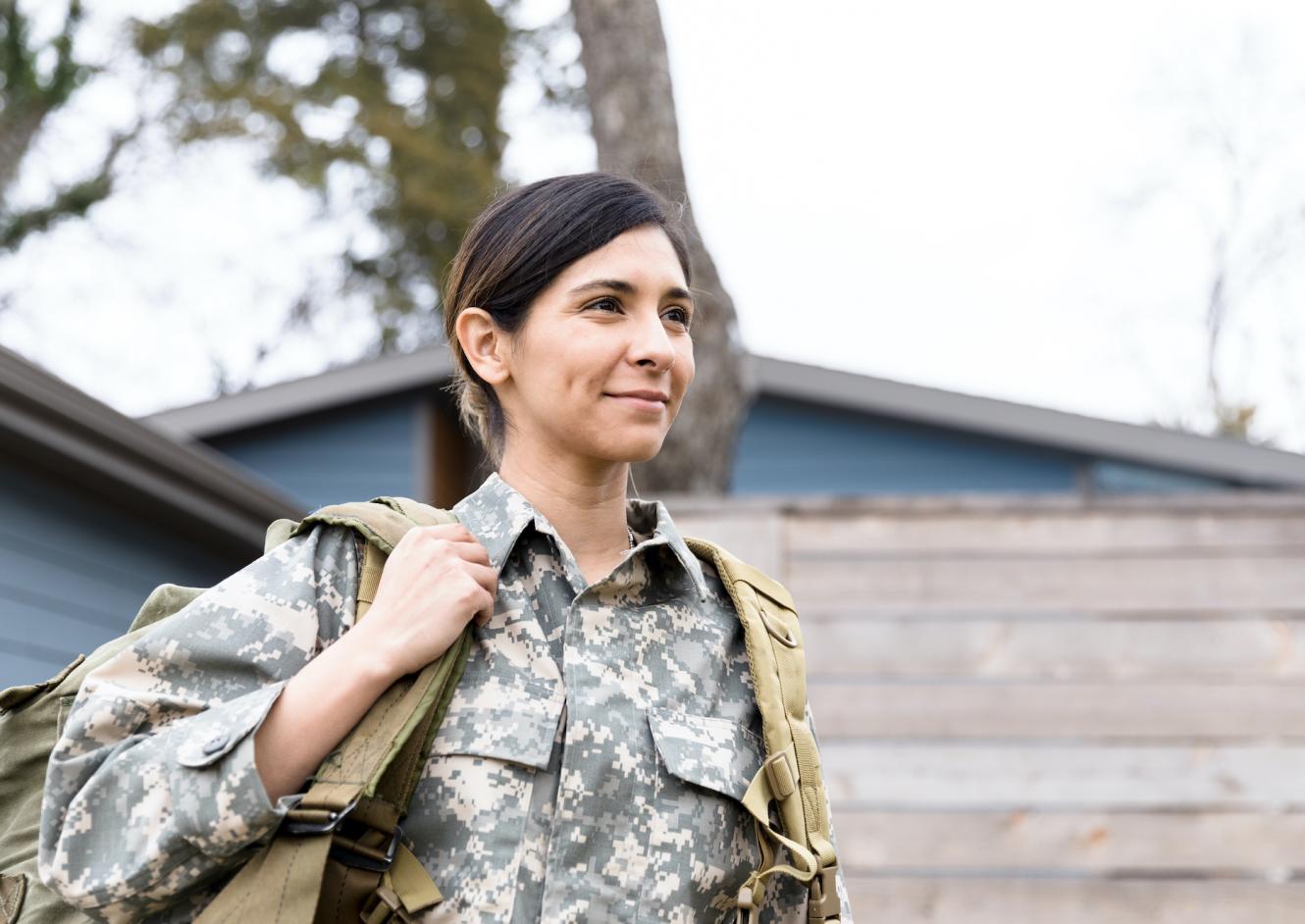 St. Davids, PA: Eastern University is proud to announce new, discounted tuition rates for students currently serving in the military as part of its Military Friendly Initiative, building on its service to military families. Starting in January 2021, new students in Accelerated Undergraduate programs who are currently serving in any branch or component of the military (Active Duty, National Guard, or Reserves) will be eligible for a discounted tuition rate of just $250 per credit. 
This adjusted tuition rate is aligned with the amount available to military personnel through the Federal Tuition Assistance education benefit, a benefit widely used by students across military branches and components. Eligible programs include Eastern's Associates of Arts, BA in Criminal Justice, BS in Business Administration, BA in Organizational Leadership, BA in Youth Ministry Leadership, BS in Early Childhood Education & Early Childhood Studies, and BSW in Social Work.
"This is an important step that shows Eastern's continued support for our military-connected families. Additional updates will be coming this year as we re-examine academic policies as they relate to military students, and we continue to respond to the guidance and feedback from our military affiliated students and partners."
Eastern also offers scholarship opportunities for military and veteran students through the Hero Grant, which provides a discount of up to 25% off tuition in a wide range of Graduate and Professional Studies (GPS) programs, as well as the Hero Spouse Grant that discounts tuition for military and veteran spouses by 15% for many GPS programs. The new $250 tuition rate is a version of the Hero Grant specifically designated for military students in Adult Undergraduate programs.
Military and veteran students can use a number of benefits to fund their Eastern education including the Pennsylvania National Guard's Educational Assistance Program (EAP) and Military Family Education Program (MFEP), as well as Veteran Affairs (VA) benefits such as the Post 9/11 GI Bill®. As a Yellow Ribbon member institution, Eastern and the VA cover remaining tuition charges for students in virtually any major or program who are using the Post 9/11 GI Bill® at 100% eligibility, and exceed the normal limits of that benefit in a given semester. 
Eastern University has been recognized consistently as a top school for adult students, as well as for military and veteran students. Eastern's new MS in Data Science has enrolled over 35 military-connected students, including many who are using Federal Tuition Assistance and VA benefits. 
For more information, please visit EU's Center for Military-Connected Students page.
About Eastern University
Eastern University is a Christian university enrolling approximately 3,500 students in its undergraduate, graduate, professional, seminary, and international programs. The university's main campus is located in St. Davids, PA, with additional locations in Philadelphia, Harrisburg, and online. Eastern's core values of faith, reason, and justice are woven into all of its educational programs. For more information visit eastern.edu or contact Kelly Goddard, Director of Marketing and Communications: kelly.goddard@eastern.edu.