Leading with Integrity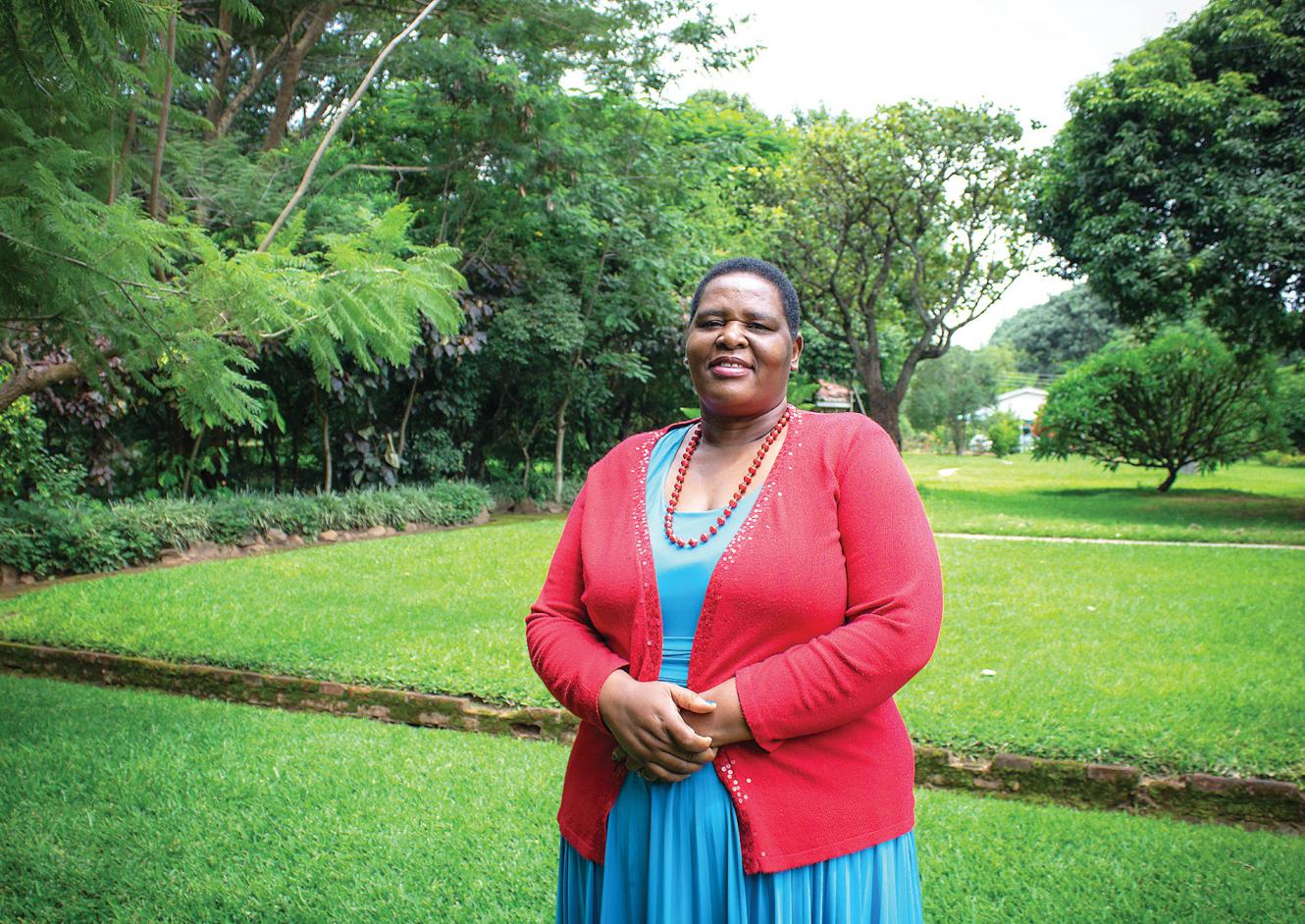 While the path wasn't always easy, the journey that brought Maggie Madimbo, PhD '13 to Eastern University has yielded a legacy of integrity and transformation for the youth in her country in Malawi, Africa. 
Born and raised in Lilongwe, Malawi, Maggie's passion for youth stems from a vision to promote change in her country. As one of the world's poorest countries, Maggie describes the patterns of corruption and fraud that desperate people often fall into. "My passion has always been to equip young people who will lead with a difference and transform their communities with integrity," says Maggie.
And transform communities, she does. In 2013, Maggie journeyed overseas to attend Eastern University and graduated with a Doctorate in Organizational Leadership. Upon arriving back home, Maggie was installed as the first Malawian and first female Malawian Vice-Chancellor of African Bible College in December of 2013. In this role, Maggie leads and mentors students while fostering a desire for growth and learning. 
"Young people are the best," Maggie believes. "They are eager to learn, be influenced, and will use the positive influence they have to serve others." Maggie's mission is to influence young adults to lead their country and change the stigma of dishonesty and corruption. Maggie cares for her students and wants to see them succeed. Maggie's heart for service stems from her desire to serve the Lord in whatever way possible.
"I always encourage others to lead with integrity. I lead in Malawi, Africa, where one of the main challenges of society is corruption. Being a leader of a Christian university that trains leaders who end up in influential positions, it is important to emphasize the need for integrity." Maggie's goal is to influence young people to lead with honor and sincerity. As a Christian, she believes it is her duty to multiply leaders that reflect Christ's character.
Through her time at Eastern, Maggie was shown what good and honorable leadership looks like. She was reminded daily that her purpose is to live for Christ. "When doing my everyday work, I remember that first and foremost I am called to serve as a Christian leader, so I do my work fully aware of the need for good leadership and my need for Christ," she says. 
Maggie's vision for raising up leaders with integrity is unfolding before her eyes. "I have seen it in the way the students serve others. Even beyond graduation, I see this growth continue to be reflected in our graduates as they shine for Christ whether in the public or private sector," Maggie states. Maggie's students are making a difference in their communities by living for Christ with the decisions they make.
"I have learned that people are good when given a chance. Learning to empower those under your leadership helps others maximize their potential and multiply their influence across our communities and beyond."