Eastern University Launches New 100% Online MSW for as low as $14,400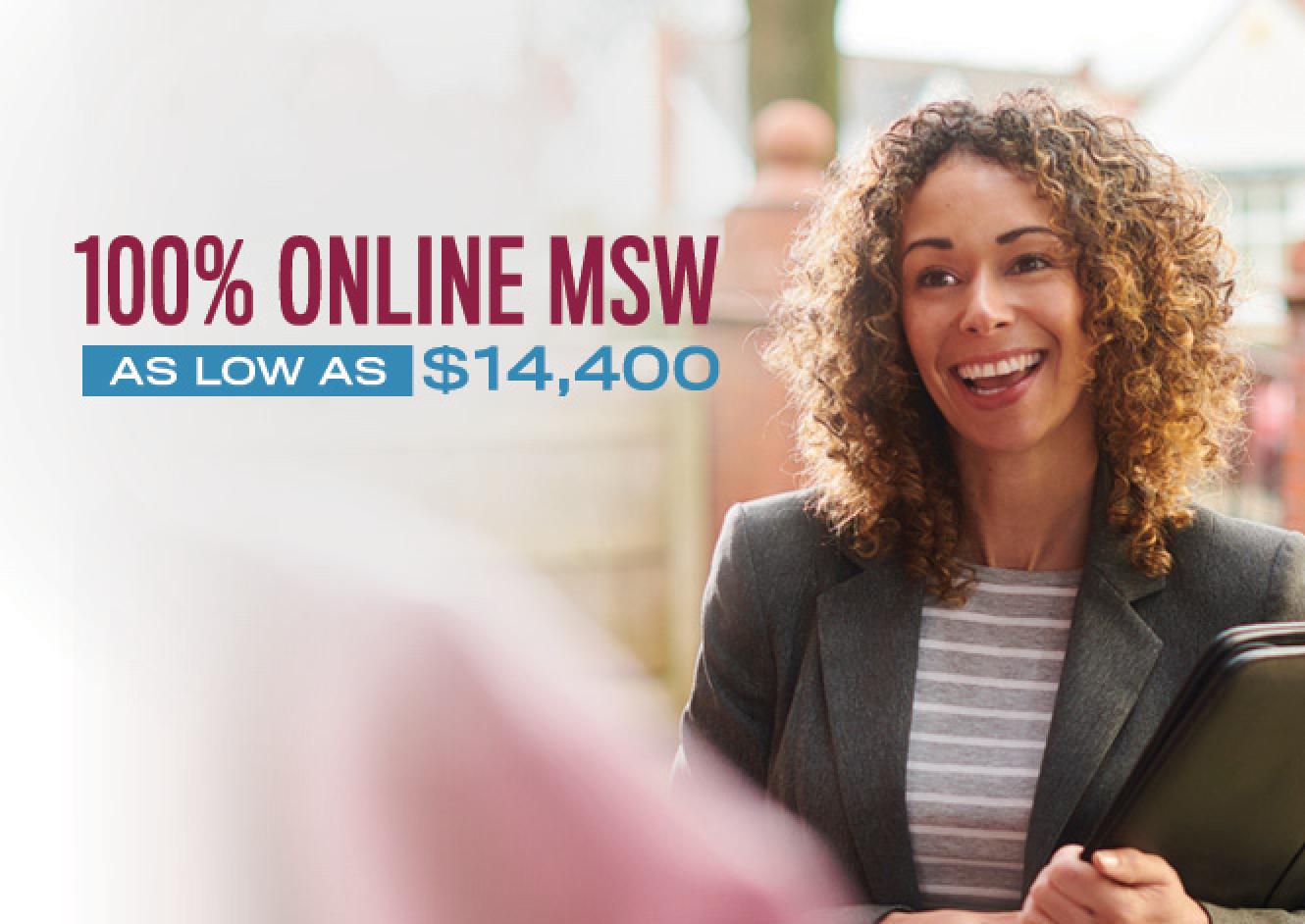 St. Davids, PA: Passionate about helping people thrive? Eastern University is excited to announce a new flexible and affordable MSW program that will prepare students to make an impact in their communities and beyond. Eastern's Master's in Social Work is 100% online, with coursework that can be completed at a flexible pace within 7-week terms.  The entire program can cost as low as $14,400 for students with Advanced Standing and an accredited BSW degree – plus, receive a 20% Alumni Discount if you earned an undergraduate degree from EU!
"For decades, Eastern's BSW program has been recognized for the outstanding preparation of social work graduates who are eager and effective leaders in promoting social and economic justice," shares Dr. Patricia Reger, Dean of Eastern's College of Health and Sciences. "It is without question that our society and its needs are growing increasingly more complex. This rise in societal complexity increases the demand for skilled social workers – it could not be more timely to launch the MSW program."
Eastern's MSW is taught by expert faculty who are current in the latest trends and development in the field. With an emphasis on trauma-informed care and a strong ethical foundation, this program offers practitioners an immersive experience that builds upon the resilience of clients and constituencies while remaining grounded in a spiritually-informed model of trauma-informed care. 
"The trauma-informed curriculum, course delivery format, and program cost has been intentionally designed to provide access to a comprehensive and quality graduate education that is both flexible and affordable," shares Dr. Reger. "I am excited to see what the future holds not only for our prospective MSW students, but also for the communities that they will serve."
Interested students are invited to browse the details below:
Program Highlights
Location: 100% Online
Delivery: Coursework can be completed at your own pace with guided dates and deadlines within 7-week terms. (Except for internships that are in person.) 
Length: 48 Credits, completed in as little as 2 years
Enrolling New Students: Apply anytime for new start dates every 7 weeks, starting August 2021!
Cost for 2021-2022: 
$14,400 in tuition and fees for students admitted as Advanced Standing with a BSW from an accredited school. (This is a 37.50% tuition discount for Advanced Standing students!)
$23,040 in tuition and fees for Non-Advanced Standing students
Alumni Discount: Eastern alumni are also eligible to receive a 20% Alumni Discount on tuition if you have earned a bachelor's or associate degree from EU!
Financial Aid: Explore our partner grants, military benefits, and federal financial aid options that may be available to you.
Learn More: Browse our MSW webpage.
About Eastern
Eastern University is a Christian university enrolling approximately 3,500 students in its undergraduate, graduate, professional, seminary, and international programs. The university's main campus is located in St. Davids, PA, with additional locations in Philadelphia, Harrisburg, and online. Eastern's core values of faith, reason, and justice are woven into all of its educational programs. For more information visit eastern.edu or contact Kelly Goddard, Director of Marketing and Communications: kelly.goddard@eastern.edu.