Nursing Once Again Scores Outstanding Pass Rates on 2021 Nursing Licensure Exam (NCLEX-RN)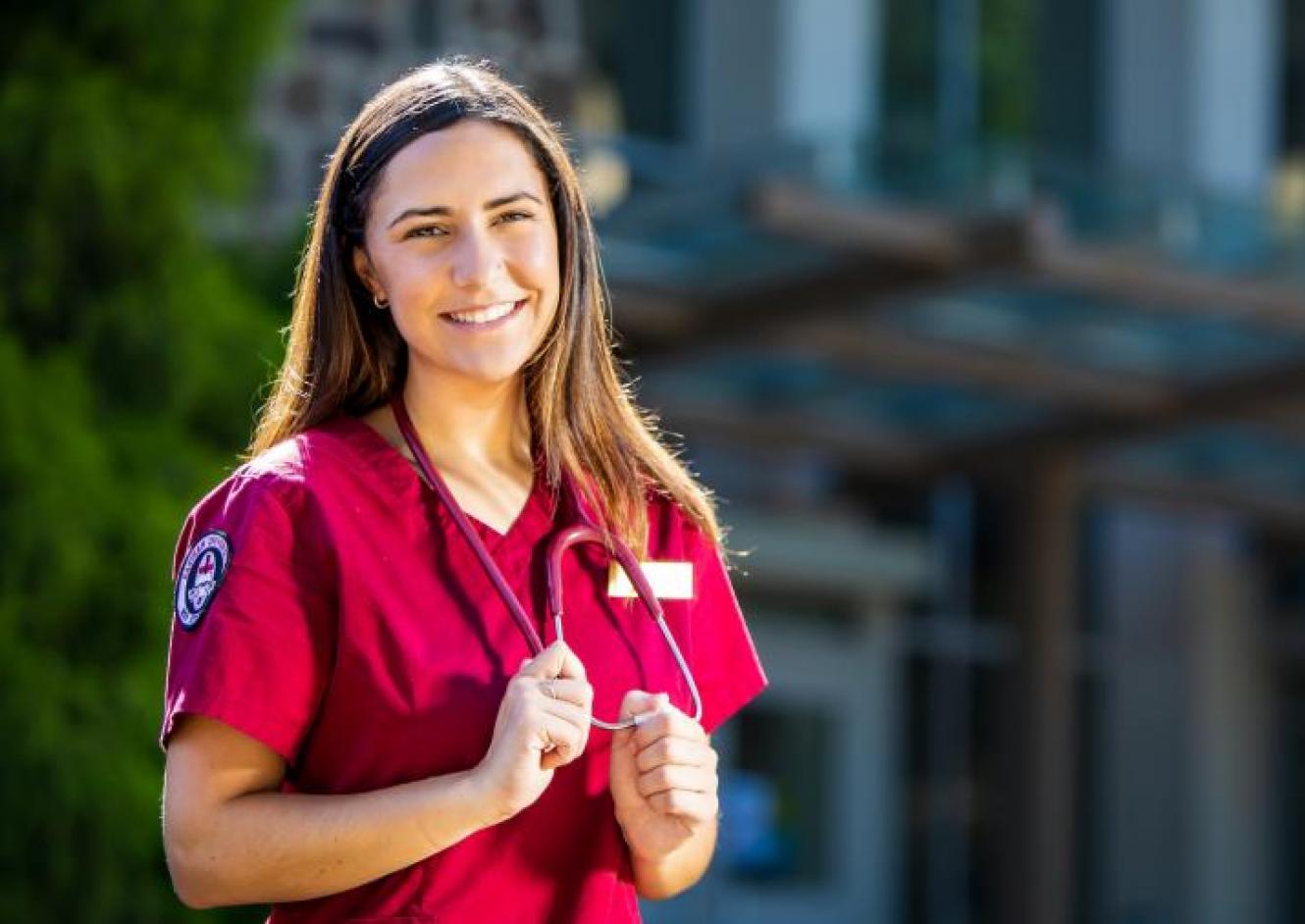 St. Davids, PA: Eastern University is proud to announce that its nursing students have once again received outstanding pass rates on their 2021 nursing licensure examinations (NCLEX-RN). This year's pass rates were 95%, making Eastern one of the highest-scoring nursing programs in the state.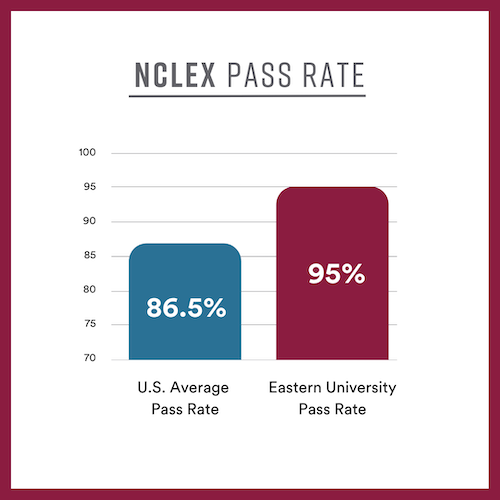 The 2021 scores continue Eastern's long legacy of exemplary NCLEX-RN pass rates. Eastern's pass rate average for the last five years is over 95%, displaying the consistent excellence of the School of Nursing and its reputation for top-quality academics.
The National Council Licensure Examination (NCLEX-RN) determines whether students are eligible to begin practicing as Registered Nurses. Upon successful completion of the exam, students can apply for jobs in the highly in-demand nursing field. At Eastern, 100% of 2020 BSN graduates were successfully employed in a specialty area of their choice within 1 year after graduation. 88% had even secured full time employment by the time of graduation, displaying the program's strength in preparing students for success.
"We are incredibly proud of our nursing students and their continued success on the NCLEX-RN exam," shares Dr. Melissa Snyder, Associate Dean of the School of Nursing. "Their hard work, along with the passionate commitment to excellence displayed by our nursing faculty and staff, is continuing to result in bright futures and successful employment for our graduates each year."
To learn more about Eastern's School of Nursing, including its BSN, Second Degree BSN, MSN, and School Health Services programs, visit eastern.edu/nursing.
About Eastern University
Eastern University is a Christian university enrolling approximately 4,400 students in its undergraduate, graduate, professional, seminary, and international programs. The university's main campus is located in St. Davids, PA, with additional locations in Philadelphia, Harrisburg, and online. Eastern's core values of faith, reason, and justice are woven into all of its educational programs. For more information visit eastern.edu or contact Kelly Goddard, Director of Marketing and Communications: kelly.goddard@eastern.edu.