Philamedia
Twin brothers Beau & Clint Rosario '14 are shaping culture through their dynamic Philadelphia-based film production company.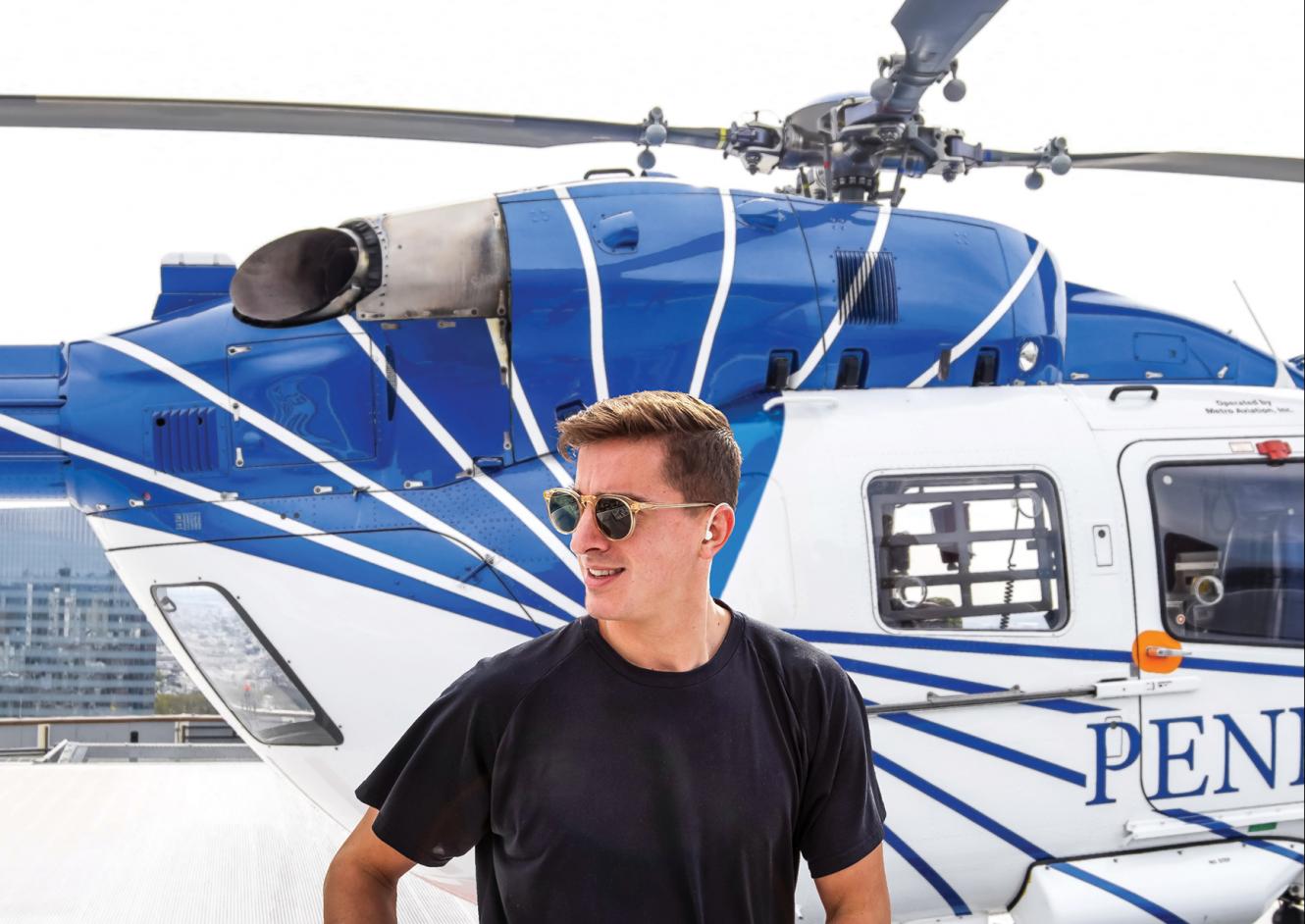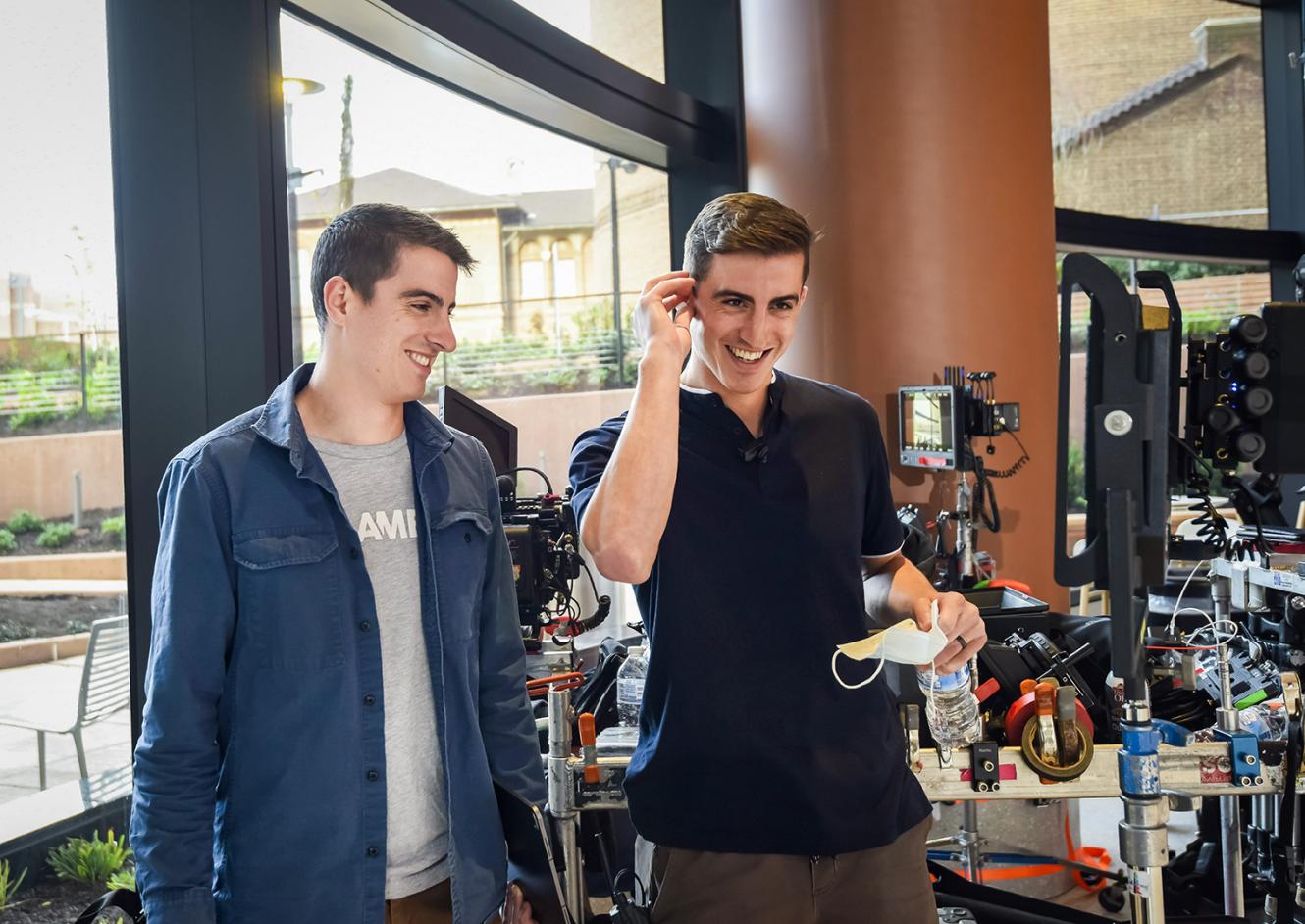 Philadelphia may be known as the City of Brotherly Love, but for twin brothers Beau and Clint Rosario '14, Philadelphia has also been the city of brotherly collaboration, entrepreneurship, and creativity.
This dynamic duo has teamed up to create an innovative film production company known as Philamedia that continues to expand and positively impact its community. The company's vast portfolio includes videos for commercial work (with brands like Footlocker, UBS, and Planet Fitness), non-profit agencies, and universities (including Eastern!), as well as short films, travel pieces, and videos (including artist J. Balvin). They even plan to release their first feature-length documentary, "The Elephants and the Grass," a geopolitical piece about the South Sudanese civil war and refugee crisis in East Africa.
With such a diverse scope of projects, flexibility has been key for Philamedia as they adapt to meet the needs of each unique project. Eastern alumnus Clint serves as Executive Producer and Temple grad Beau works as Creative Director.
I reached out to Clint to learn more about Philamedia's work as well as how his time at Eastern shaped him for his work. 
Similar to other traditional companies in the industry, Philamedia's core team is small but utilizes a wide variety of specialized subcontractors and friends depending on the project needs. As they lead these creative teams, Clint is passionate about ensuring a positive and healthy culture among the crew during each project, flexing to meet the needs of each unique team.
"At the end of the day, I've always seen culture maintenance as my most valuable responsibility; if I can keep the crew and clients energized, confident, and happy, then I've done the most important part of my job. Every project and every crew requires something different from me."
In addition to making a positive impact while on set, the flexibility of self-employment also allows Clint to make an impact in his West Philadelphia neighborhood and surrounding community. "My work doesn't just require flexibility, it allows for it. I have the ability to flex my schedule to be present for my family, neighborhood, community, and church to meet urgent needs whenever they arise. And deep in an urban environment, these types of needs can come at any moment."
Clint reflects on the way his time at Eastern helped to develop the flexibility and passion he now uses on a daily basis. "While at EU, I studied Youth Ministry, a more agile career path than others. But it was probably my involvement and leadership in other extracurricular groups and activities such as Wednesday Night Worship where I developed my affinity for change and the need for flexibility. Just like youth ministry, those roles consistently involved addressing changing needs and mission, which is something I lean into daily."
For Clint, it's the perfect fit. "I love working at Philamedia for a lot of reasons: I get to balance creative work with entrepreneurship, which means my job is never boring. That one's really important for me — I love change. And being self-employed brings all the change and flexibility I could want in a career.
Learn more about Philamedia and check out their documentary.