Service Learning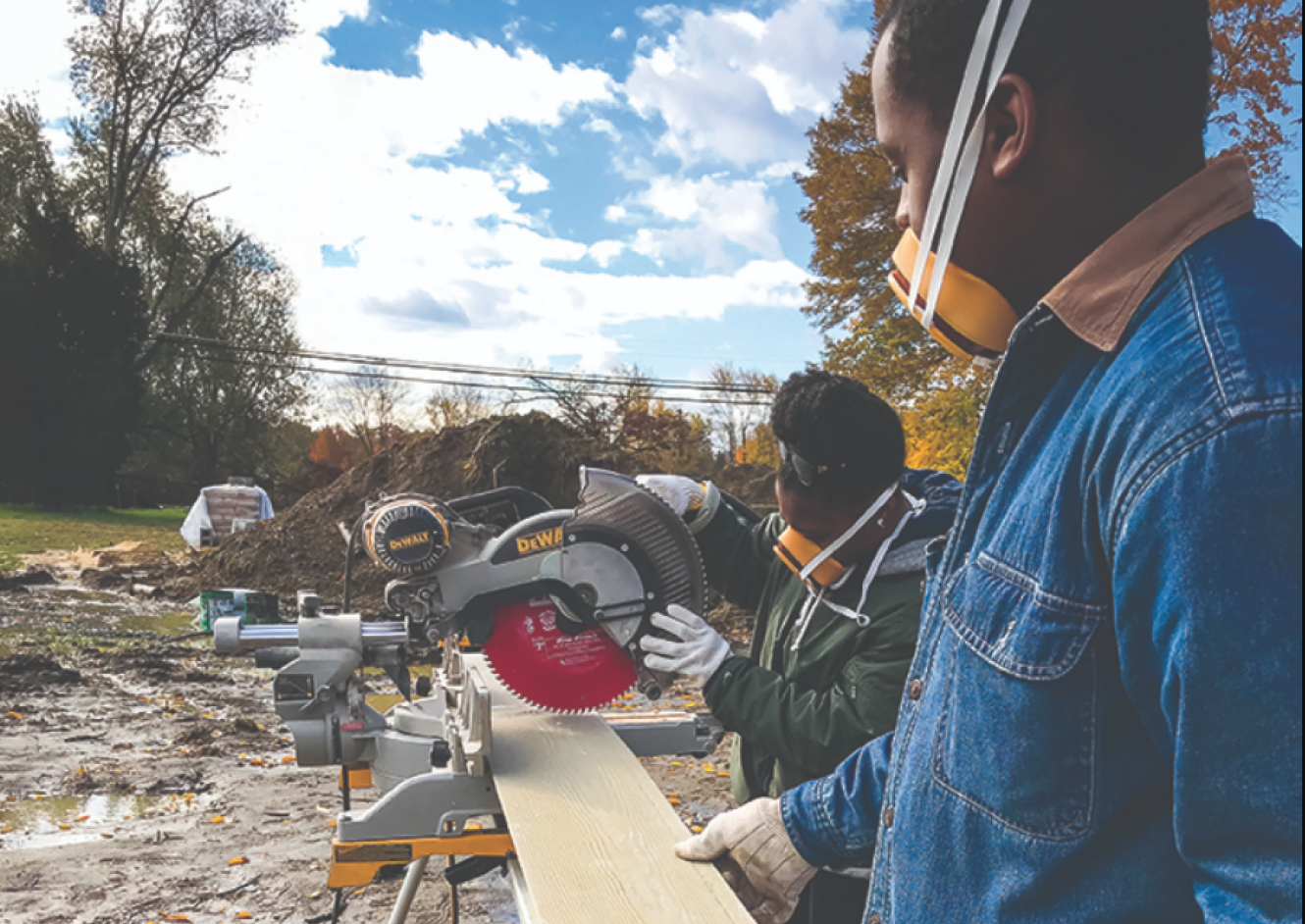 "Service Learning"– a first-year student requirement with a two-fold meaning. The Service Learning component of Eastern's education encourages our students to step out of their comfort zones so that they can not only serve under-resourced communities and engage issues of systemic injustice, but also learn from these communities and individuals they interact with.
For our first-year students, Service Learning is their first immersive encounter with Eastern's commitment to Faith, Reason, and Justice.
Megan Acedo, Coordinator of Student Ministries and Service Learning, shares, "My hope is that students would have an understanding that most of the issues these individuals face are not something that they put on themselves. The justice issues our students address are systemic in nature." The idea that you should "pull yourself up by your bootstraps" is an American myth. Service Learning is about community, mutual support, and a sense of compassion for fellow human beings."
To fulfill their service learning requirements, Eastern students serve with a variety of local nonprofit agencies such as Urban Promise, Habitat for Humanity, YACHT (Youth Against Complacency and Homelessness Today) Club, MANNA, and Prison Ministry. Within these placements, students address injustices such as poverty, food insecurity, homelessness, housing insecurity, and education inequality.
Over the 2019-2020 academic year, EU first-year students completed approximately 7,200 hours of service through our Service Learning program, which is estimated to be just under $200,000 of work done. In the Fall 2022 semester, EU first-years are estimated to have completed 7,950 hours which translates to $240,000 worth of service in just one semester!
This fall, our new Eagles spent a Saturday morning at Urban Promise in Camden, NJ. There, they served the community by building furniture, repainting parking spots, weeding, mulching, and so much more.