Trouble Don't Last Always
Khalil Rogers '01, MBA '12, 2021 Alumnus of the Year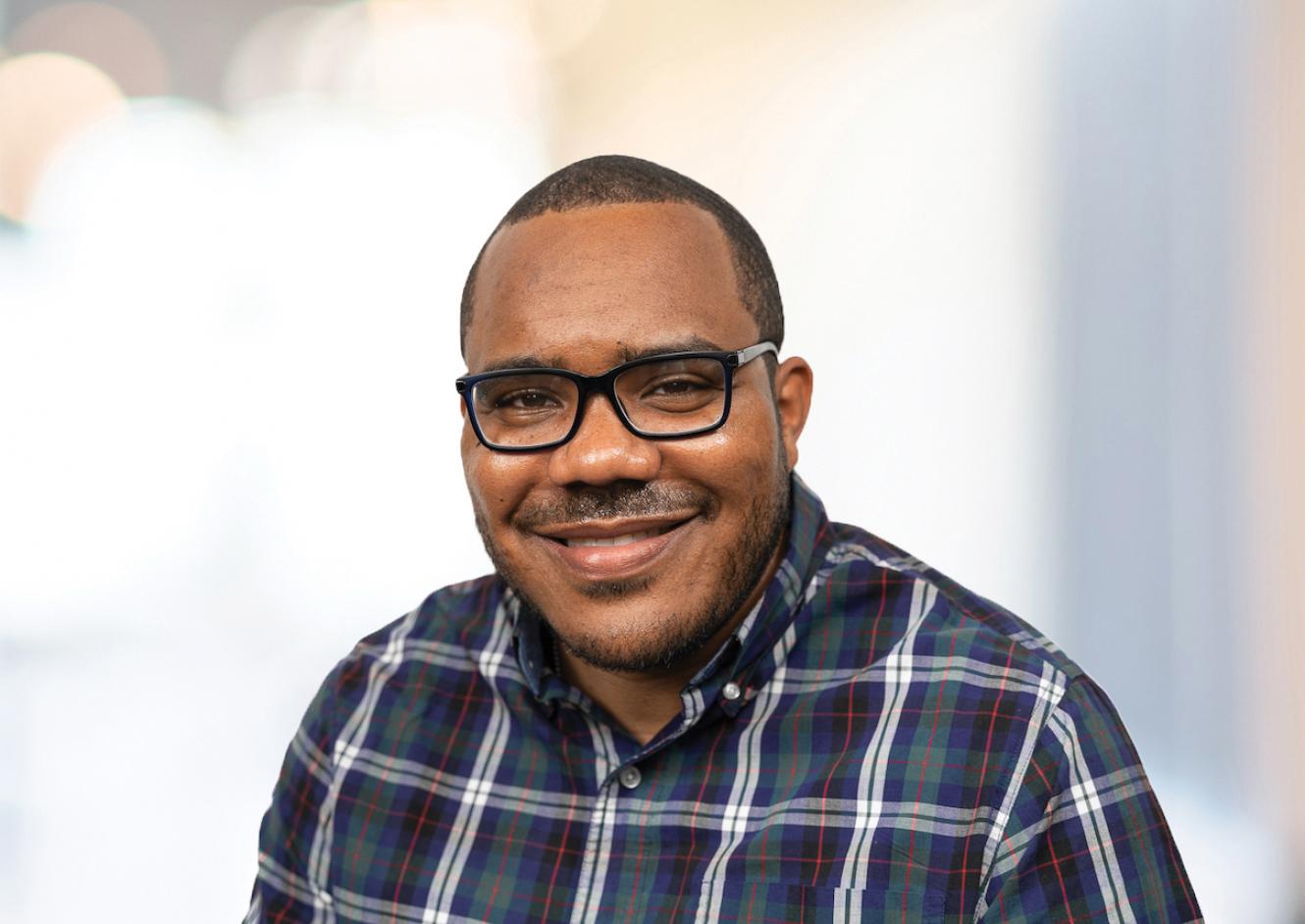 There's an old song in the African American faith tradition that says "I'm so glad trouble don't last always... When storm clouds rise in your life, He'll be there... Weeping may endure for a night, keep the faith it will be alright." Acknowledging the hope that flows through these lyrics, Pastor Khalil Rogers pushes forward in uncertain times with the understanding that "trouble don't last always."
Khalil Rogers was born and raised in the Philadelphia area. After graduating from Penn Wood High School, he found his way to Eastern University and graduated in 2001 with a BS in Business Management. After a few years, Khalil returned to Eastern, receiving his MBA in 2012. Currently, he serves as Senior Pastor at Peniel Baptist Church located in the heart of North Philly. Pastor Khalil also makes a significant impact through his work mentoring at-risk youth with the BrothaHood Foundation.
As a pastor, mentor, and community leader, in addition to being a husband and father, Khalil has very little time to waste with meaningless endeavours. According to the pastor, "If it's not rooted in the Kingdom's agenda—God's ultimate plan and purpose—I have very little time for it." Pastor Khalil has helped bring many people to Christ through his ministry pastoring what he lovingly calls the "greatest church on God's green earth" and mentoring young men through the BrothaHood Foundation. The BrothaHood, a non-profit, is a foundation committed to developing brothers who are "Helping Others Overcome Defeat" by mentoring at-risk males (including currently incarcerated youthful offenders) between the ages of 14-25 years in the Philadelphia area. "Sometimes, it feels like my labor is in vain, but when I see a young man change his life for the better and become a productive member of society, those special moments remind me that what I do is worth it."
Pastor Khalil's work of helping those that may feel lost or hopeless in their current circumstances is a reflection of the circumstances that he has experienced in the past. The feeling of hopelessness, not knowing what tomorrow will bring, or even knowing if you are going to make it to see tomorrow, is a feeling Khalil knows all too well. But he never let that feeling keep him in a place of despair. 
The reverend is constantly reminded and inspired by what he considers to be the most important words in the Bible, "But God." These words most often accompany a message of intervention because of God's grace and compassion. All seems lost, but God rescues us. Khalil remains hopeful, even among the hardship and trials he has faced due to the pandemic. Some days have been difficult, but he pushes forward with confidence that there is an expiration date.
"None of us know for certain when that time is, but we have hope." Khalil encourages others to keep going, knowing that "trouble don't last always." Pastor Khalil continues to look forward to what the future holds for him and his family, having faith that "normal" will once again exist.