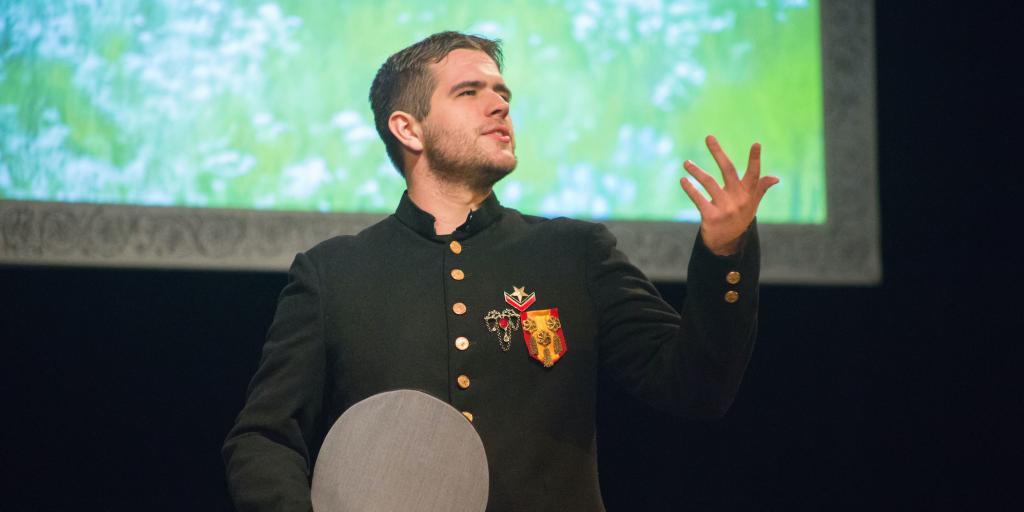 Why Major in Individualized Music?
The BA in Music with a Concentration in Individualized Music Study is designed to prepare students for a self-crafted program of study under the supervision of their music advisor. With this individualized curriculum, which consists of foundational courses in theory and musicianship, concentrators have the flexibility to craft an intellectual pathway based on their particular interests and goals. Students are encouraged to create specialized music major concentration tracks in a number of ways such as Musical Theatre, Pre-Music Therapy, Music Science and Music Technology while participating in ensembles, solo performance, composition, music production, conducting and internship opportunities.
Audition: An audition is required for acceptance into the music major.  More Information.
Careers
With a BA in Music with a Concentration in Individualized Music students are prepared to enter careers as a:
Musical Theatre Actor/Singer/Performer 

Musical Theatre Music Director 

Music Therapist 

Music Bioacoustician

Music Publisher 

Music Specialist (concert, stage production)

Booking Agent 

Music Production Promoter

Music Marketing Executive

Record Label / A&R Director
Why Choose Eastern?
This course of study provides an excellent general education combined with rigorous training in an area of emphasis, music composition, jazz studies, music education, and music theory

You will study everything that relates to music, from instruments and voice, to history, musical theatre and performance. Learn from accomplished professors on campus and digital learning to expand your musical abilities and prepare you for graduate school or a professional career.

  

This course will provide knowledge of popular music styles with an understanding of the social, political and cultural impacts that shaped musical development. 

This course will provide appropriate technology to notate and create music, investigate and report scholarly research,

multiple aspects of live and programmed shows, musical theatre disciplines, scripting, directing and editing

and to support the specific demands of their professional degrees.

Prepare for continued graduate by introducing

study in music and science, pre-music therapy and bioacoustics that focuses on the study of the physiological and psychological elements of listening to and producing music.

Eastern's close proximity to Philadelphia, New York and Washington, DC, affords access to an abundance of musical and cultural events, as well as opportunities for networking.

Audition for dedicated music scholarships

Faculty consists of performer-scholars and award winning composers

 Nearby Philadelphia and the historic Main Line provide ample opportunities for internships, performance experience, and involvement with art organizations.

Commitment to professional and relational integrity.
* Requires a minimum cumulative grade point average of 3.0 and recommendations from the Chair of the Music Department.