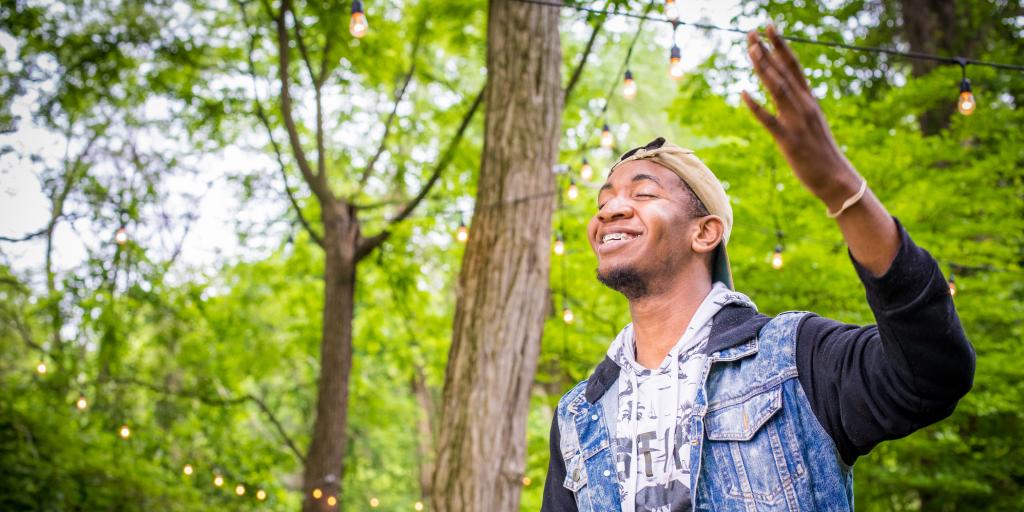 The BA in Music with a Concentration in Worship Arts Music is designed to prepare (vocal or instrumental) students for careers in worship music, worship music leadership and music ministry. The worship arts program of study gives focus on the creativity, artistry, musical ability and performance aspects of traditional and contemporary worship through instruction in musical and theological education as well as ministerial leadership. Worship Arts majors develop an important foundation of biblical and theological knowledge. They are also capable of songwriting and arranging as well as leading worship and musical performance. Students get real world practice as they participate in a variety of worship-related ensembles throughout the degree program. 
Audition: An audition is required for acceptance into the music major.  More Information.
Careers
With a BA in Music with a Concentration in Worship Arts Music, students are prepared to enter careers as:
Worship Pastor 

Worship Leader 

Worship Recording Artist 

Missions / Traveling Worship Leader 

Director of Worship Arts 

Worship Arts Administrator

Chapel Worship Musician 

Music Teacher Private/Worship Arts

Worship Music Songwriter

Worship Arts Music Director
Why Choose Eastern?
This course of study provides an excellent general education combined with rigorous training in an area of emphasis, music composition, jazz studies, music education, and music theory

 

You will study everything that relates to music, from instruments and voice, to history, musical theatre and performance. Learn from accomplished professors on campus and digital learning to expand your musical abilities and prepare you for graduate school or a professional career.

  

You will develop skills in worship planning, worship theology, directing rehearsals, and overseeing video, audio, and live sound production. 

You will be prepared in leadership acumen within teams and with a congregation, communication skills, creativity with planning and writing music, utilizing technology to facilitate worship, and assimilated values including humility, sacrifice, and service. 

Eastern's close proximity to Philadelphia, New York and Washington, DC, affords access to an abundance of musical and cultural events, as well as opportunities for networking.

 

Audition for dedicated music scholarships

Faculty consists of performer-scholars and award winning composers

Nearby Philadelphia and the historic Main Line provide ample opportunities for internships, performance experience, and involvement with art organizations.

Commitment to professional and relational integrity.
* Requires a minimum cumulative grade point average of 3.0 and recommendations from the Chair of the Music Department.