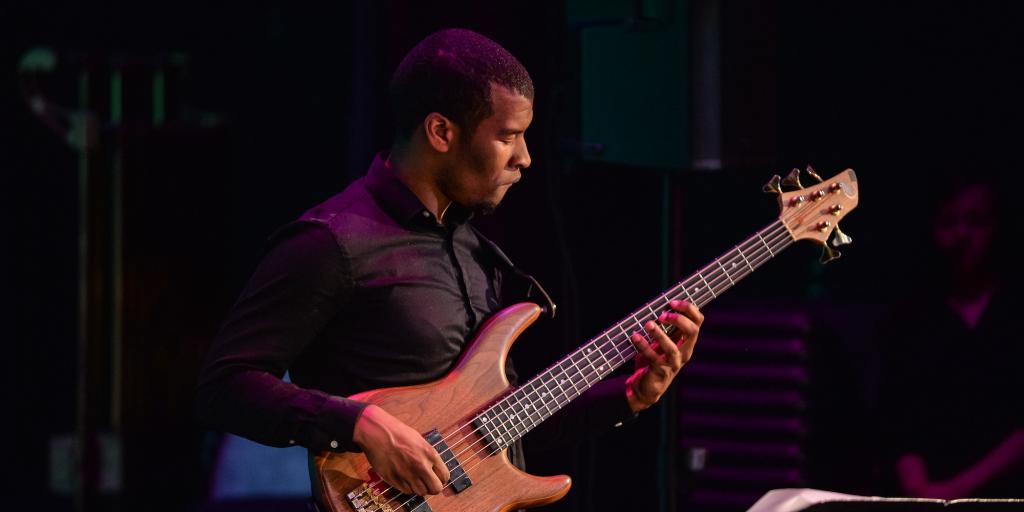 Why Major in Contemporary Music?
The BA in Music with a Concentration in Contemporary Music at Eastern University is based on a unique blend of approach and technique that incorporates all the fundamentals necessary for success in a variety of applications in the current musical scene.
Combined with other elements of contemporary music - performance, the business, legal issues, promotion, touring, running a band, vocal technique, live sound and more - Eastern's Contemporary Music Program will put you in a position to make your own break in the music world.
Audition: An audition is required for acceptance into the music major.  More Information.
Careers
With a BA in Music with a Concentration in Contemporary Music, students are prepared to enter careers in:
Studio recording and production
Digital audio manipulation (post production, Editing, Foley etc.)
Sound design
Film Scoring
Music Business
Live Sound Reinforcement
Artist Management
Why Choose Eastern?
Opportunity to work with the Contemporary Music Center in Nashville, TN for up to a full academic year*.
Deep familiarity with Digital Audio Workstations, MIDI and studio music production will open up the world of recording from simple musical sketches to full-blown broadcast-quality finished products.
Knowledge of styles from the last 100 years of American and British music will give you a richer palate of melody and harmony, resulting in a unique edge in the songwriting marketplace.  There's more to music than I-IV-V!
Audition for dedicated music scholarships
Faculty consists of performer-scholars
Nearby Philadelphia and the historic Main Line provide ample opportunities for internships, performance experience, and involvement with art organizations
Commitment to professional and relational integrity
* Requires a minimum cumulative grade point average of 3.0 and recommendations from the Chair of the Music Department and the Director of Contemporary Music.