2020 Distinguished Young Alumna of the Year Christina (Gann) Gomez '14, MS
Mission Without a Passport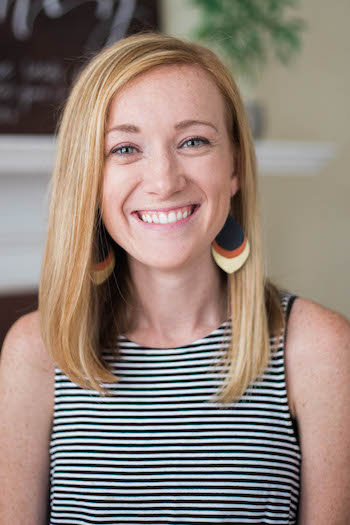 "Miss Christina, Miss Christina!!" The shouts resonate throughout the halls of Roxy Preschool. Around the corner, Christina (Gann) Gomez '14 sits on the floor of a classroom, book in hand, surrounded by wide-eyed, adoring students. Christina serves as the director of Roxy Education, a non-profit ministry providing affordable Christian education in the Roxborough community through a quality preschool, supportive after-school programs, and fun, interactive summer camp opportunities.
Christina has always been passionate about two things: ministry and children. Ever since she was young, Christina was eager to enter the international mission field overseas and share the gospel. However, her parents encouraged her to utilize her passion for education, so Christina entered Eastern University and became an early childhood education major, feeling as if her call to ministry had been abandoned to simmer on the back burner.
But Christina quickly learned that mission work doesn't always require a passport and a booked flight. "Eastern equipped me with the skills I needed to enter the education field while also teaching me how to be the hands and feet of Jesus," she shares. "I learned and truly believe that educators, especially those who work at the early childhood level, can impact students' lives in tremendous ways and set them up for an amazing future."
After graduating, Christina accepted one of the first teaching positions at the new Philadelphia Project Preschool based out of The Philadelphia Project and Roxborough Church. "It was my 'dream job' using my education degree for ministry here in Philadelphia," Christina beams.
"Helping start a preschool was no small task, but I can see God's specific preparation for me in each stage as I followed His will for my life." Christina became the Preschool Director, and eventually in 2019, she became the Director of Education for the newly re-branded Roxy Education, overseeing all of the Project's and Church's education programs.
Through this experience, Christina met her husband Ricky, the Children's Pastor at Roxborough Church, and together they faithfully serve their community in various capacities. Our hope is that these students not only receive a solid foundation for success in life and school, but more importantly, that they come to know Jesus Christ, along with their families," Christina shares. 
Her calling isn't either 'ministry' or 'education', but is the perfect marriage of both. Christina's life bears testimony to the truth that mission work doesn't always occur in distant, exotic places, but often happens as soon as you step out your front door.