Becoming God's Loving Ambassador
Alumnus Saroj Chettri is on Mission to Serve Nepal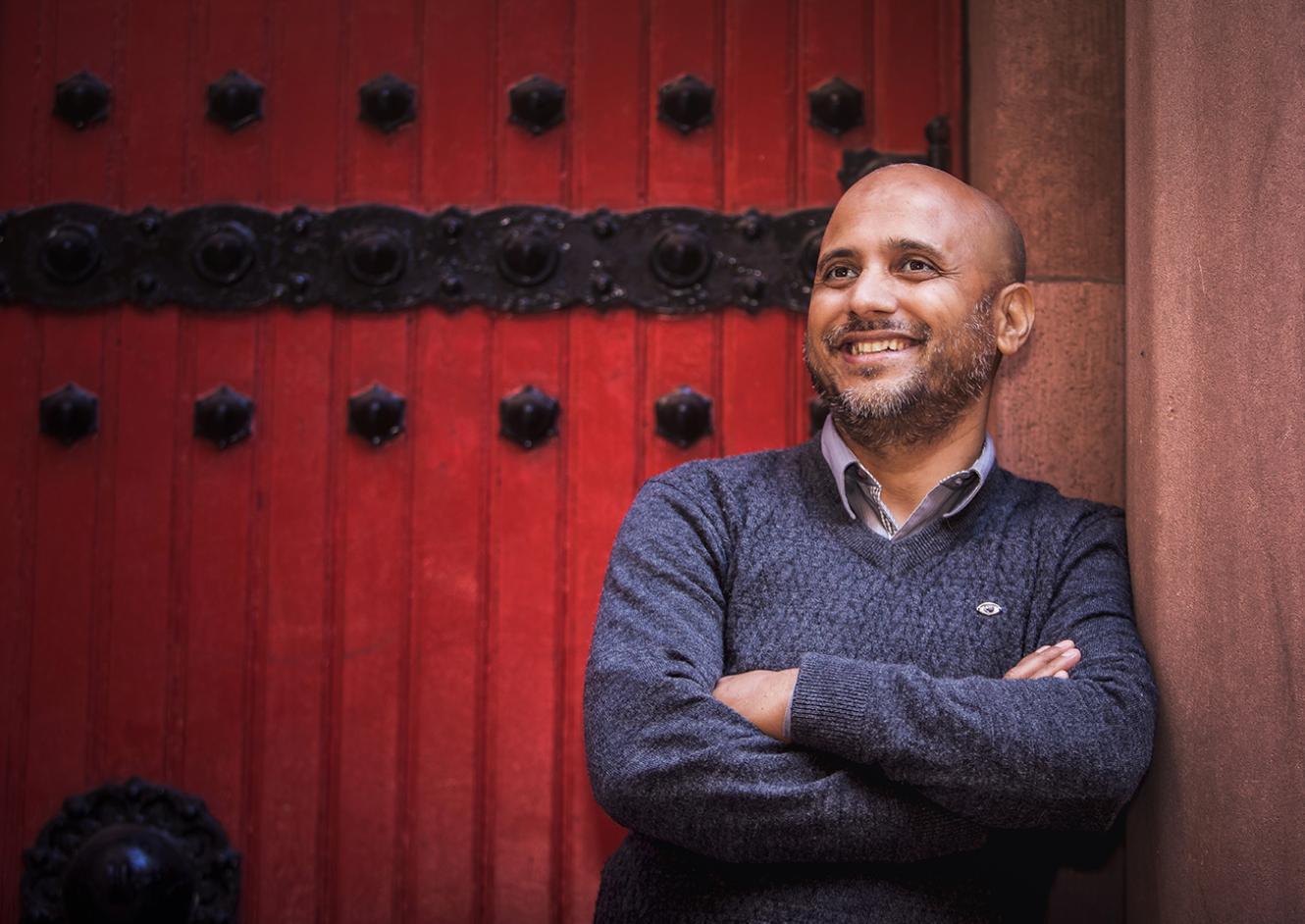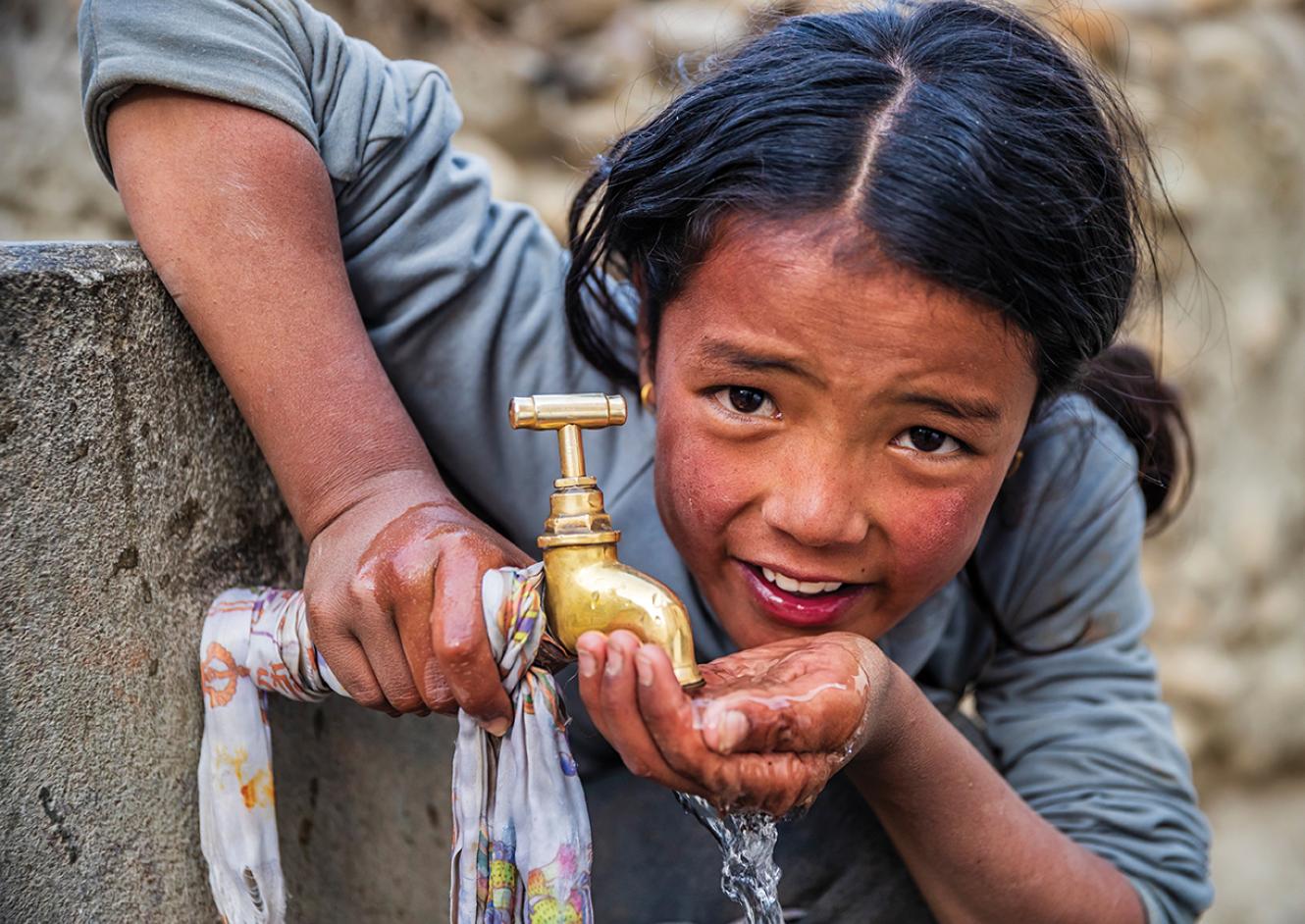 Saroj Chettri, MA '16, MDiv '22 was born in Nepal, a beautiful land rich in natural resources and home to the highest mountain in the world – Mt. Everest. Yet in spite of its beauty, this landlocked country has been ranked the fourth most corrupt country in South Asia, overwhelmed by poverty, political instability, and extreme natural disasters.
Growing up, Saroj's mother inspired him to follow and serve like Jesus – a radical choice since Nepal's population is over 80% Hindu. The high cost of following Christ has resulted in missionaries fleeing and ultimately, Christians losing their lives. "In 2009, I witnessed a friend who was a priest being shot to death," Saroj shares. "In another incident, I was in a church when a bomb exploded, killing three congregants."
And yet, in spite of these dangerous circumstances, Saroj has committed his life to following Jesus and bridging the gap for his people. In the midst of this persecution, Saroj staunchly believes, "God is working in Nepal and will change this situation."
"I heard the call to help others in my youth, and after witnessing the poverty and violence in my country, I quit my well-paid teaching job to join a Christian nonprofit to help those in need," Saroj shares. This decision brought him to World Vision International, as a Sponsorship Coordinator. "Through these projects I coordinated, we built classrooms, libraries, and clinics; we also trained teachers to provide quality education, distributed school and farming materials – all impacting thousands of lives in Nepal and Timor-Leste."
While overcoming some extreme challenges that nearly made it impossible, Saroj spearheaded a project in Nepal that helped provide year-round water supply to the village of Rauta desperate for this basic need. As a result, Rauta has grown the produce they need to sustain themselves and bolster the village economy.
As God continued to utilize and grow his love for people, Saroj desired a stronger framework for this passion. When he arrived at Eastern University as a student in the International Development master's program, he sensed this was the place where his faith and his passion for serving the world intersected.
An internship component in the program connected Saroj with Habitat for Humanity where he was eventually promoted to Neighborhood Revitalization Manager. Here his desire to weave his faith into his secular work became even more apparent. "I still desired a deeper connection between scripture and the expression of my faith in the development sector, so I decided to pursue a second master's degree through the theological seminary at Palmer."
Since graduating with his MDiv in 2022, Saroj's work has taken him to many different communities in the US, providing exposure and contextualization for our world and its diverse challenges. "I love how God was refining me and offering me growth in areas I never expected," Saroj reflects. "Palmer Theological Seminary provided me with both vital theological and practical guidance and knowledge to equip me as I respond to God's calling in vocational ministry."
Saroj currently co-pastors at First Baptist Church of Philadelphia and serves in the many community outreach ministries, specifically in serving those experiencing homelessness. "I believe everyone is made in the image of God, and it is our responsibility to care for 'the least' of our brothers and sisters," he shares.
Once again, Saroj is pursuing a third Eastern degree: his PhD in Organizational Leadership. When he finishes, Saroj plans on returning to serve Nepal.
"In the future, I will witness a stable government with good leadership and holistic development in Nepal. Please keep praying for my country, that God continues to work and bring it peace and prosperity. Pray that God provides wisdom to the leaders and allows religious freedom so that Christians can become God's loving ambassadors."