Eastern University Doubles Enrollment in 4 Years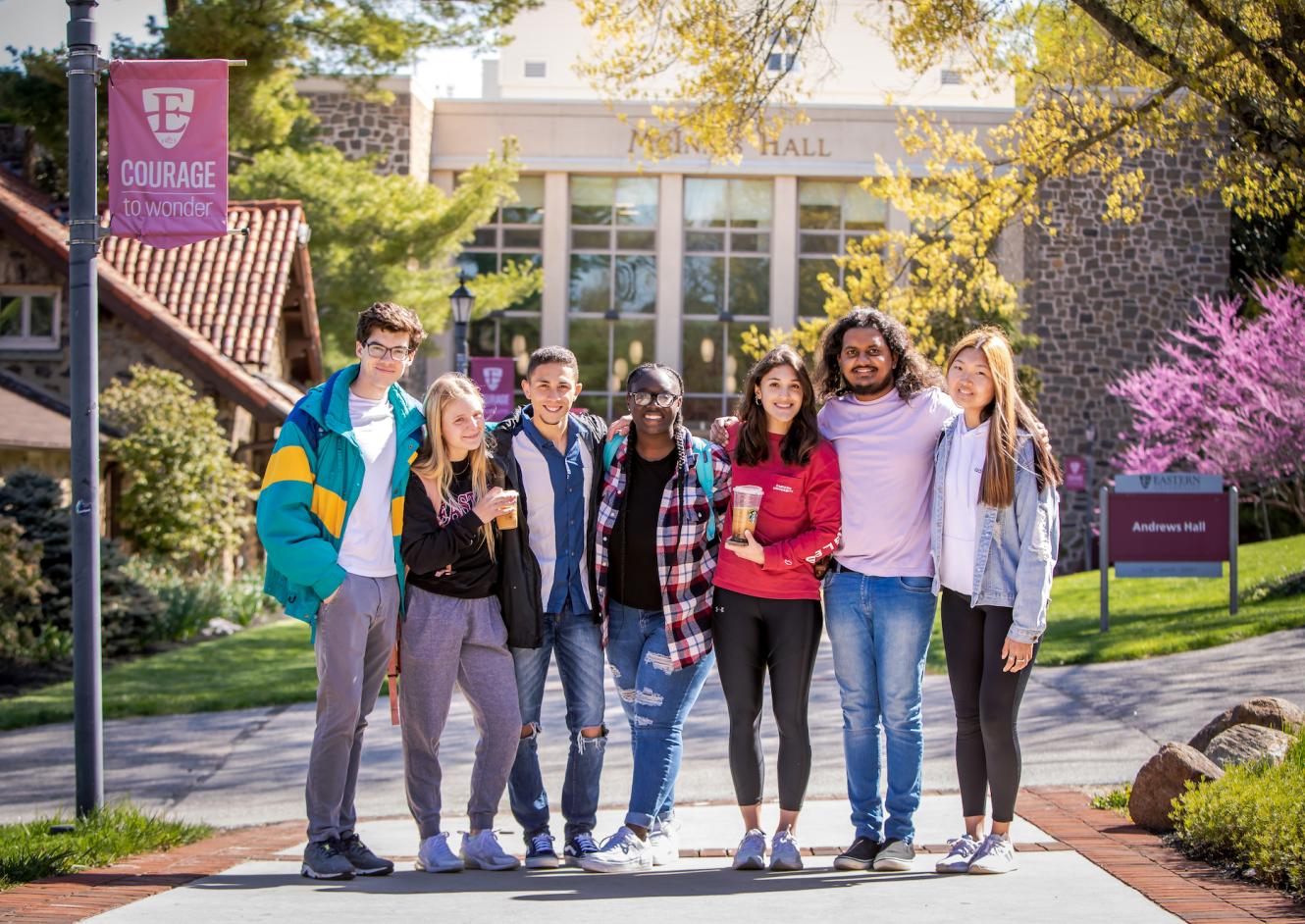 St. Davids PA: Eastern University is pleased to announce that total enrollment has doubled over the last four years. From Fall 2019 to Fall 2023, enrollment counts on the first day of classes grew from 3,059 students to 6,112.
"It is a great joy to welcome so many new students into the Eastern community," shared President Ron Matthews. "Each of our students has unique talents, passion, and purpose. We are honored and privileged to journey alongside them and help equip them with the knowledge, training, experiences, and credentials they need to achieve their dreams and goals."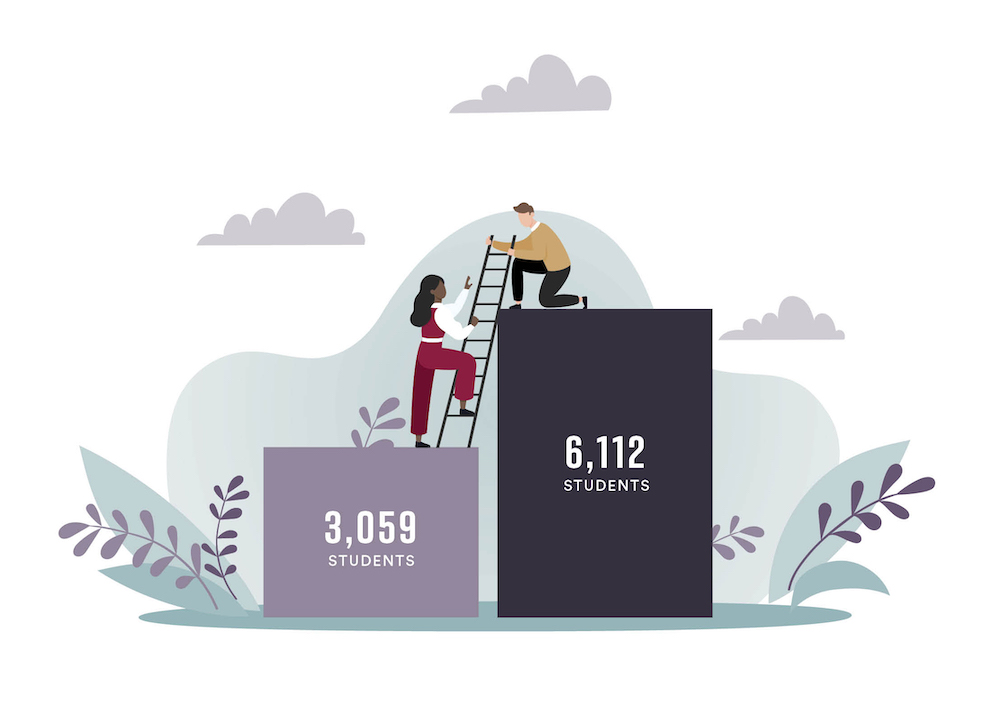 The growth has occurred during a period of time when nationwide college enrollment has been declining. The National Student Clearinghouse reported this May that, "Total postsecondary enrollment remains well below pre-pandemic levels, down about 1.09 million students overall and about 1.16 million undergraduates alone, compared to spring 2020." (Read article.)
This makes it all the more significant that Eastern enrollment has grown at such a rapid pace. So, what are some of the reasons for the increase? 
The last several years at Eastern have been marked by student-centered innovation and a compelling desire to provide excellent, affordable, and transformative education. Eastern's mission statement paints a picture of a "diverse, Christ-centered community preparing graduates to impact the world through faith, reason, and justice" – a mission that has inspired accessible new programs and dynamic extracurricular activities that aim to equip students for lives of flourishing.
While many programs at Eastern have experienced growth over the last several years, the biggest increase has come from Eastern's innovative online LifeFlex programs, which feature fully online, flexibly-paced modalities with delightfully affordable tuition. 
Eastern's LifeFlex programs currently include an MBA, MSW, MS in Data Science, as well as seven undergraduate programs in business, education, psychology, and liberal arts.
Graduate programs in Education also make up a large portion of Eastern's growing student body. Eastern offers 8 Master of Education programs and 25 certification programs, with flexible online classes that make Eastern a popular choice for teachers and school professionals.
At the traditional undergraduate level, new extracurricular activities, specifically athletic programs, have been a key reason for the increase since 2019. Eastern has added new football, cheer, dance, and esports teams over the last several years, as well as recently announcing plans for a marching band that will begin next year, starting with a pep band and drumline this fall. Long-standing athletic teams have also experienced increased participation. Half of Eastern's traditional undergraduate students are involved in athletics, and a significant portion of students participate in extracurricular Fine Arts including music, theatre, and dance.
"Eastern's commitment to creativity and innovation has yielded spectacular growth over the last few years," shared Kent Sparks, Provost and Vice President of Academic Affairs, who has played a key role in launching the LifeFlex and Athletic initiatives. "I am incredibly proud of our faculty and staff who have worked hard to meet student needs and design programs that are excellent, affordable, and accessible. We look forward to many more exciting initiatives ahead."
About Eastern University 
Eastern University is a Christian university enrolling approximately 6,000 students in its undergraduate, graduate, and seminary programs. The university's main campus is located in St. Davids, PA, with many programs available online. Eastern's core values of faith, reason, and justice are woven into all of its educational programs. For more information visit eastern.edu or contact Ally Rosario, Director of Marketing & Communications: ally.rosario@eastern.edu.