Music as Ministry
Tim Ewing and the Kindred Awards amplify hope through music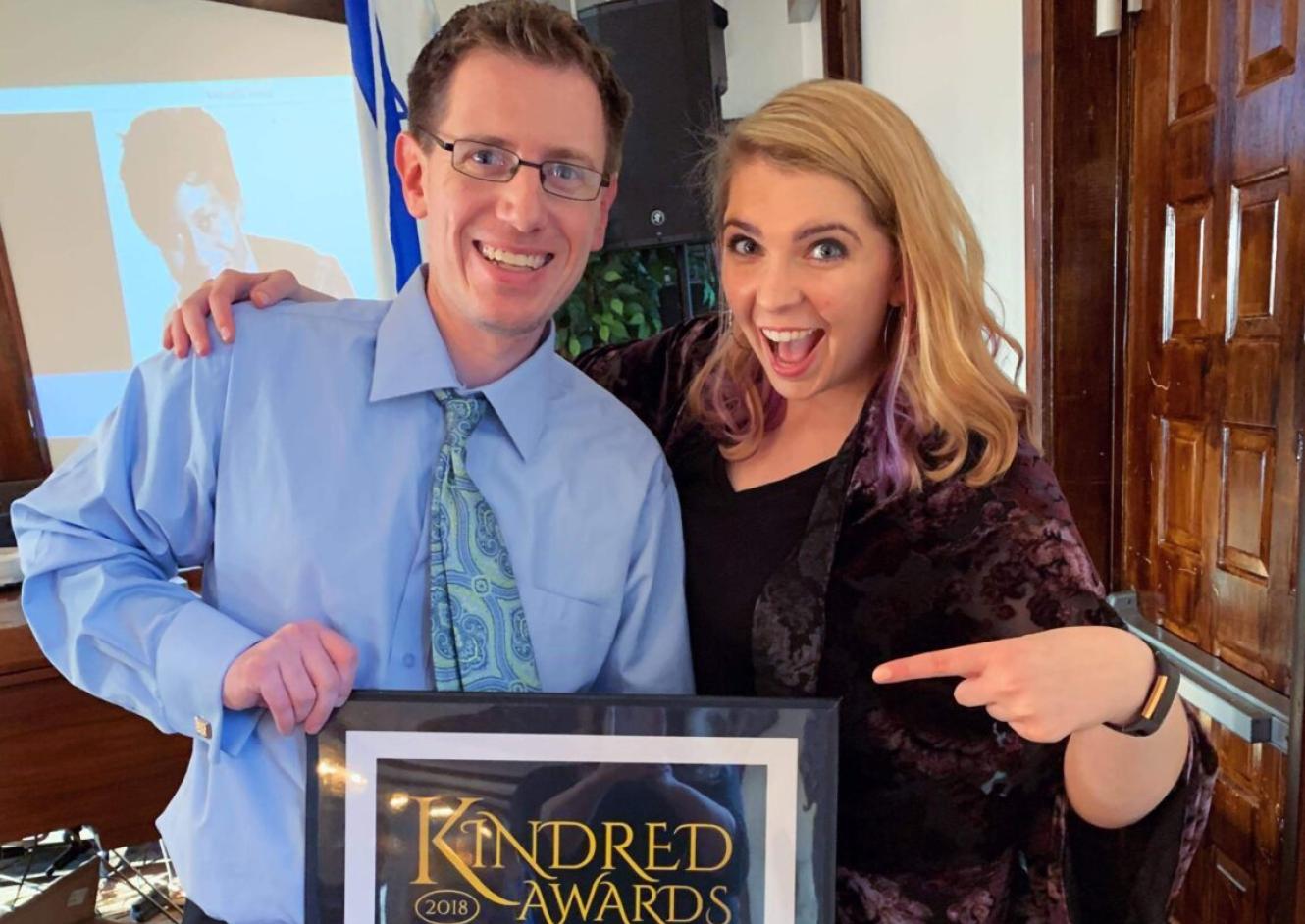 Music has incredible power to alter people's moods and shift the atmosphere around them. It can even be used to extend the reach of Gospel truths to a wide audience. This is exactly the vision that has inspired Tim Ewing '02 and his work at Kindred Ministries.
Growing up in a musical family, Tim's affinity for music and radio were apparent from a young age. Tim began to develop an ear for talent in musicians and their music on the radio – he would listen to the DJs and mimic them in his own pretend shows in his bedroom. This interest in radio eventually led him to Eastern University, where he was excited to join the university's radio station, WECR (Where Eastern College Rocks).
When he arrived on campus, however, Tim discovered that the radio station had been temporarily shut down. Rather than seeing this as a setback, he saw it as an opportunity. With hard work and dedication, Tim helped to get the radio station up and running again, and began teaching and training other students on all aspects of radio production. He also hosted his own radio show, which quickly became a well-loved program in the EU community.
After graduating, Tim married his wife Grace, and together they started their family. Tim pursued his calling in youth ministry and worked at various radio stations in the Philadelphia area.
After the birth of their fifth child, and losing his on air radio show suddenly when the station changed its format, Tim quickly realized that his ministry needed to adapt to meet the needs of his growing family and to remain healthy and effective.
This realization led him to start Kindred Ministries in 2015. Using his experience in radio and his heart for youth, he began to host concerts and outreach events in local community spaces. "Many people won't walk into a church, but they will listen to a CD or go to a concert," Tim explains. He was passionate about sharing the Gospel message through music.
As he worked with local artists in his outreach efforts, Tim began to see a need for elevating these Christian artists within the local music scene. Inspired by the need for hope, Tim created the Kindred Awards, an annual award show that celebrates and honors independent music, encourages unity and diversity, and praises God for his work in the music industry.
The Kindred Awards has been held for eight years now, and continues to provide a platform for local artists to be seen and heard.
Looking back on his journey, Tim is grateful for his time at Eastern University, where he learned the skills and gained the confidence needed to pursue his calling in ministry. The foundation for his ministry was formed during his time at Eastern, and he is thankful for the professors and mentors who poured into his life.
Tim's dedication to serving God through his ministry has impacted countless individuals over the years. His work with Kindred Ministries and the Kindred Awards has helped to shine a spotlight on talented artists and amplify their message of hope to those who might not otherwise hear it.
To learn more about the Kindred Awards and upcoming Kindred Ministries events, visit kindredministries.us