Press Conference Friday 12/17 with New Football Coach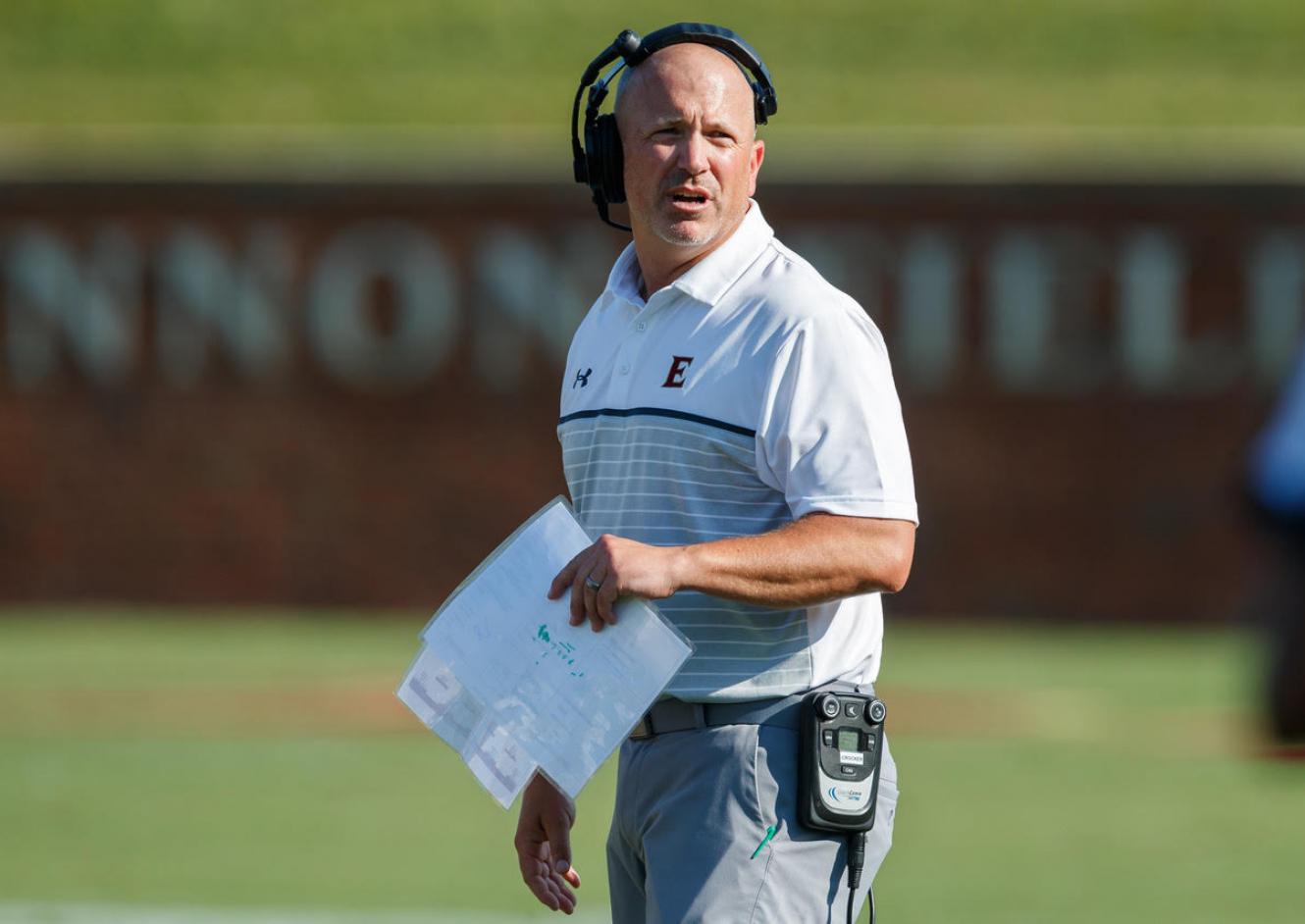 St. Davids, PA: Local media are invited to attend a press conference with Eastern University's newly announced football coach, Billy Crocker. The press conference will take place Friday, December 17th at 10:30am on Eastern University's St. Davids campus in the McInnis Auditorium. 
In September, Eastern enthusiastically announced the addition of football to its NCAA Division III offerings in Athletics. After an extensive national search, President Ron Matthews and Athletic Director Eric McNelley announced Billy Crocker as the program's first head coach on Dec. 3.
Crocker joins Eastern after three years coaching football at Elon University. While his coaching experience has been in Division I, Crocker played Division III Football at the Coast Guard Academy before graduating from Villanova with a degree in Business Administration. He earned a master's degree while coaching running backs for two successful seasons at the University of Albany, and then returned to Villanova to join the defensive line coaching staff. Crocker rose through the ranks under Hall of Fame Head Coach Andy Talley at Villanova, became the special teams coordinator and linebackers coach in 2011, and was promoted to defensive coordinator in 2012. (Read the official announcement about Coach Crocker here.)
Coach Crocker shares, "The success of this program will not be achieved by me and my staff alone, but by the entire campus community. It is going to take a lot of hard work by many different people in various capacities to make this happen – but I have no doubt it is going to happen. That is what makes this so exciting – the collaboration combined with the drive to build something historic. We are going to do this the right way and we are going to create a football program that the entire campus community can be proud of. Go Eagles!"
The new football program will kick off in Fall of 2022, with competition in the Middle Atlantic Conference beginning in Fall 2023. Cheer, Dance, and a Pep Band will accompany Football. In regard to location, Eastern signed an agreement with nearby Valley Forge Military Academy to utilize their football and track facilities. The location is less than a mile from Eastern's campus and will provide a space that will be accessible and conducive to community celebration and excitement. (Read the full announcement about Eastern's Football launch.)
Press Conference Details:
Friday, December 17th at 10:30am

Eastern University Campus: 1300 Eagle Rd, St. Davids PA 19087

The event will take place in the McInnis Auditorium (View campus map)
Questions about the press conference can be directed to Dan Mouw, Director of Athletic Communications at dmouw@eastern.edu.
About Eastern University
Eastern University is a Christian university enrolling approximately 4,400 students in its undergraduate, graduate, professional, seminary, and international programs. The university's main campus is located in St. Davids, PA, with additional locations in Philadelphia, Harrisburg, and online. Eastern's core values of faith, reason, and justice are woven into all of its educational programs. For more information visit eastern.edu.