Eastern University's College of Education Awarded $47,000 Grant for Accelerated Early Childhood Program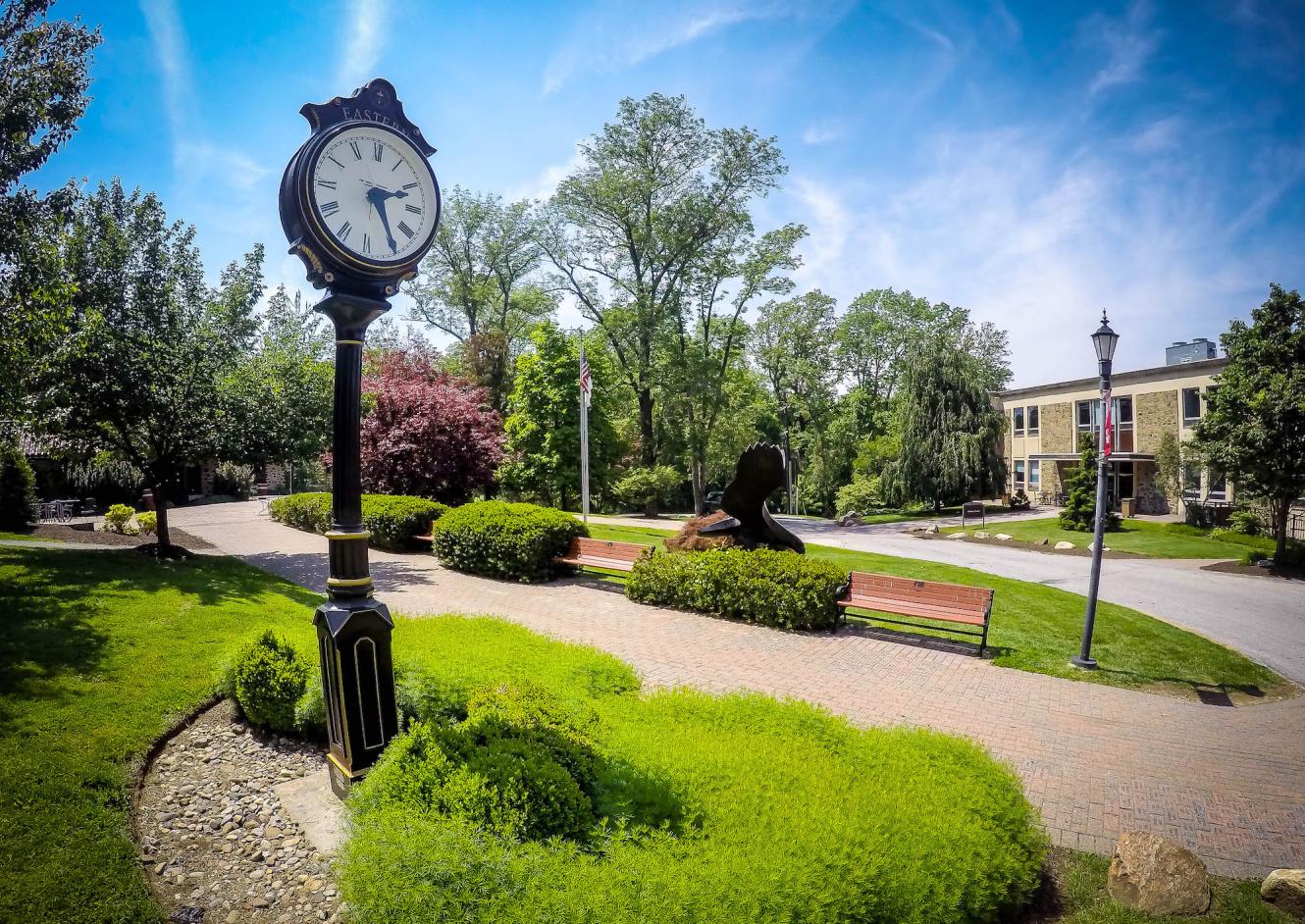 St. Davids, PA: Eastern University's College of Education was recently awarded a two-year grant for $47,000 through the William Penn Foundation. The grant will support Eastern's Accelerated Early Childhood Degree (ACED) and its mission to facilitate the education of the early childhood workforce. 
The William Penn Foundation approved the proposal submitted by the Public Health Management Corporation (PHMC) for continued funding of the "Early Childhood Education Teacher Preparation Collaborative." Arcadia University, Holy Family, and the Community College of Philadelphia were also identified as partners by PHMC to develop institution-specific activities supported by the grant.
"We are thrilled to work with our collaborators on a project that shows commitment to early childhood care and learning," said Dr. Susan Edgar-Smith, Dean of the College of Education. "We strive to serve these workers by offering clear pathways to higher education, with the knowledge that an educated workforce will only strengthen the development and learning of our youngest children in both the short and long term. We are grateful the William Penn Foundation embraces this vision."
The grant will enable students graduating from the Community College of Philadelphia (CCP) with Early Childhood associate degrees to transition into our ACED program with ease and support.
The Eastern faculty, administrators and staff members participating in the grant are Tom Bonerbo and Cathy Neimetz (Grant Administrators), Kat Ambrose (Enrollment and Recruitment), Rebecca Gidjunis (Instructional Technology), Jonathan Marshall (Academic Advising/Coaching), Heather Sykes (Administrative Support) and Lisa Weller (T.E.A.C.H. Assistance). Dean Edgar-Smith shared, "We could not ask for a better team to support our teaching of these students as they progress through our long-standing and highly regarded ACED program." 
Tom Bonerbo, Director of the ACED program, said, "The opportunity to work with these groups to better serve the community in this vital area of education is what Eastern University is all about. The students we work with in this program will play a key role in the future of this city and we are committed to equipping them with the best practices for success."
The grant funding will support the creation of clear articulation agreements between Eastern and CCP, leading to greater efficiency in credit evaluations and smoother onboarding into the degree program. The funding also will bolster academic advising, enabling regular check-ins with students and support with time management and study skills. Additionally, the grant supports instructional experts who will help enhance Eastern's course content and instruction, incorporate innovative educational technology, and conduct workshops and mentoring of faculty members. This team of experts will ensure research-based effective teaching practices are used on-ground and online to dramatically improve student outcomes through great teaching.
Dr. Kenton Sparks, Provost and Vice President of Academic Affairs, responded to this opportunity by stating, "The best way to ensure a healthy future for our country and world is to invest in our children. What a joy it is to work shoulder to shoulder with PHMC and our university partners to this end by preparing better teachers for the next generation. I can't think of a better investment of our time and resources."
For more information about Eastern University's College of Education, visit eastern.edu/teach. 
_____________
Eastern University is a Christian university enrolling approximately 3,300 students in its undergraduate, graduate, professional, seminary and international programs. The university's main campus is located in the western suburbs of Philadelphia at 1300 Eagle Road in St. Davids, PA. Eastern's core values of faith, reason and justice are woven into all of its educational programs. For more information visit eastern.edu or contact Kelly Goddard, Associate Director of Marketing and Communications: kelly.goddard@eastern.edu.