Eastern University Enrollment Surpasses 5,000 Students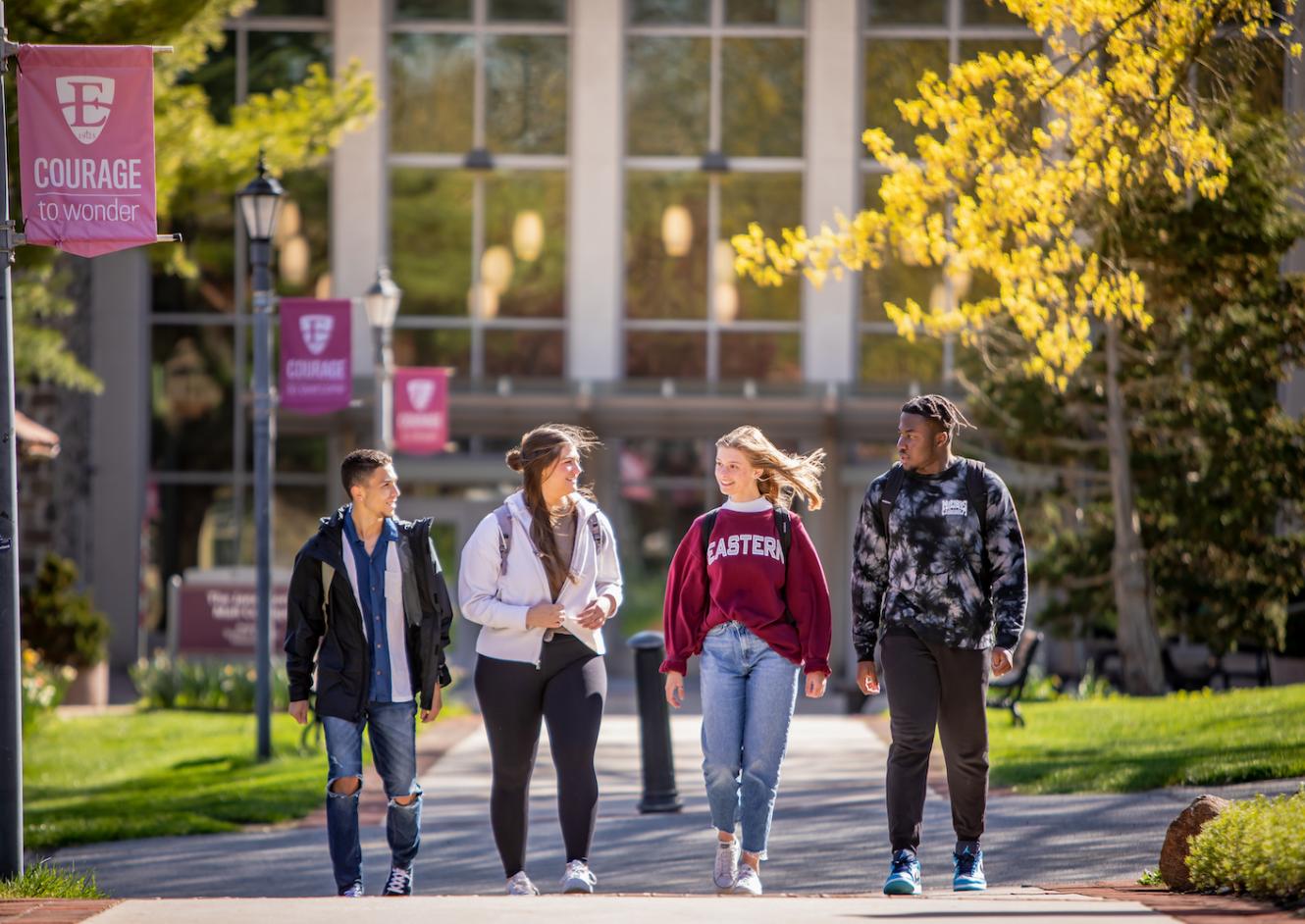 This Fall for the first time in the school's history, Eastern University enrollment surpassed 5,000 students, with Fall 2022 enrollment reaching 5,430 students on September 15. 
The total enrollment reflects a record-breaking Fall start, with 1,465 new students starting programs at Eastern across the span of undergraduate, graduate, and seminary offerings.
The historic enrollment numbers reflect a variety of new initiatives that have drawn students to Eastern. For example, the launch of a new Football team drew in 94 undergraduate students this Fall. However, Football isn't the only athletic program at Eastern that is attracting students. 273 new student athletes, across a variety of sports, enrolled at Eastern this fall.
A large portion of Eastern's 5,430 students are enrolled in graduate programs. Since the launch of Eastern's new LifeFlex programs in Fall 2020, graduate students have flocked to the fully online, self-paced, incredibly affordable master's degrees. Over 3,300 students have enrolled in the LifeFlex programs so far, which include a Master's in Data Science, Master of Business Administration, and Master of Social Work.
Graduate programs in Education also make up a large portion of the students. Eastern offers 8 Master of Education programs and 25 certification programs, with convenient online classes that make it a popular choice for teachers and school professionals.
Exciting initiatives continue to appear on the horizon for Eastern. In Fall 2023, the University plans to launch a series of online undergraduate LifeFlex degrees, utilizing the model that has proven so popular for graduate students.
"We are passionate about meeting student needs with innovative, affordable programs and dynamic extracurricular activities," shares Provost Kent Sparks. "It has been an honor to welcome so many new students into our community this year."
About Eastern University
Eastern University is a Christian university enrolling approximately 5,400 students in its undergraduate, graduate, and seminary programs. The university's main campus is located in St. Davids, PA, with additional locations in Philadelphia, Harrisburg, and online. Eastern's core values of faith, reason, and justice are woven into all of its educational programs. For more information visit eastern.edu or contact Kelly Goddard, Associate Vice President for Marketing, Enrollment & Communications: kelly.goddard@eastern.edu.
Related News
Despite a 7.4% decline in college enrollment over the last two years nationwide, Eastern University has experienced a 52% increase over the last two years. Learn more.