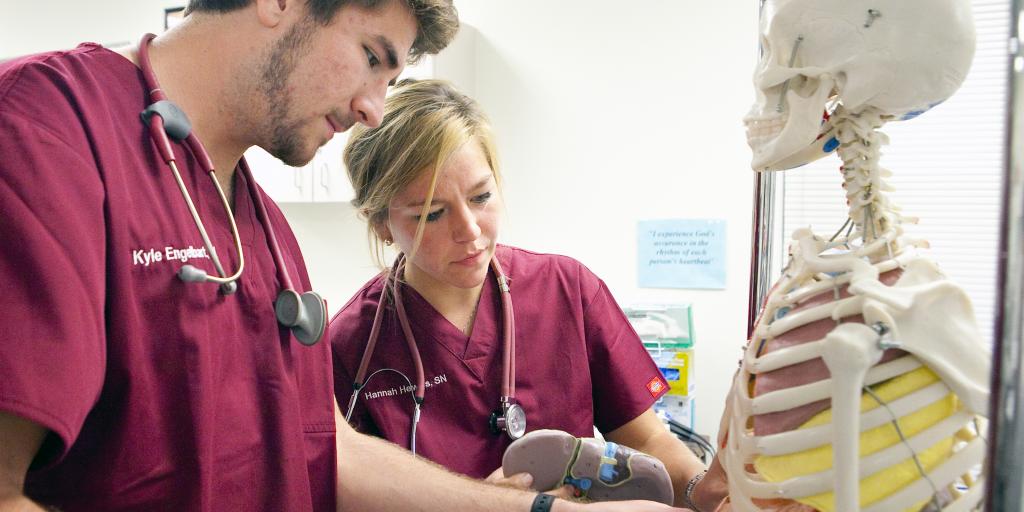 Why Major in Nursing?

The Traditional Pre-Licensure Program at Eastern University offers the Bachelor of Science in Nursing (BSN) and prepares graduates who can safely provide professional holistic nursing care for patients and are generalists in varied clinical practice settings. BSN students will learn to incorporate Christian values and ethics into all areas of nursing, in order to know how to meet the needs of their future patients. BSN students will gain hands-on experience in Eastern's on-campus Nursing Clinical Resource Laboratory and off campus clinical agencies. Students will work with award-winning faculty and staff, who are dedicated to guiding them through their nursing education. In higher-level courses, students will have the opportunity to focus on specific areas of study, including Pediatric Nursing, Holistic Family Nursing and Maternal Child Nursing.
Why Major in Nursing at Eastern?
The Eastern University 2015 NCLEX-RN pass rate of 100% is 10.67% above the mean pass rate for all BSN schools in Pennsylvania for exams taken between October 2014 and September 2015.
For the past 5 years, Eastern BSN students NCLEX-RN pass rates have been between 85% and 100% for first time candidates for licensure as a Registered Nurse (RN).
The Nursing Department at Eastern is endorsed by the American Holistic Nurses Certification Corporation. 
Distinguished faculty including former President of PA Higher Ed Nursing Schools Association, Dr. Mary Anne Peters and recipient of the 2011 American Holistic Nurses Association Nurse of the Year award, Dr. Christine Jackson.
Students have access to the Nursing Clinical Resource Laboratory, which provides opportunities for them to learn through simulated hospital and practice experiences.
Comprehensive hands-on clinical experience is available at regional hospitals, health care facilities, and community settings. Eastern nursing students have been awarded highly competitive paid externships at prestigious healthcare agencies, such as Children's Hospital of Philadelphia
Active chapters of the Student Nurses Association of PA (SNAP) and Delta Tau Chapter-at-Large of Sigma Theta Tau International Honor Society of Nursing.
Eastern graduates are prepared to sit for NCLEX-RN and achieve licensure as a registered nurse.