Eastern University Establishes New School of Nursing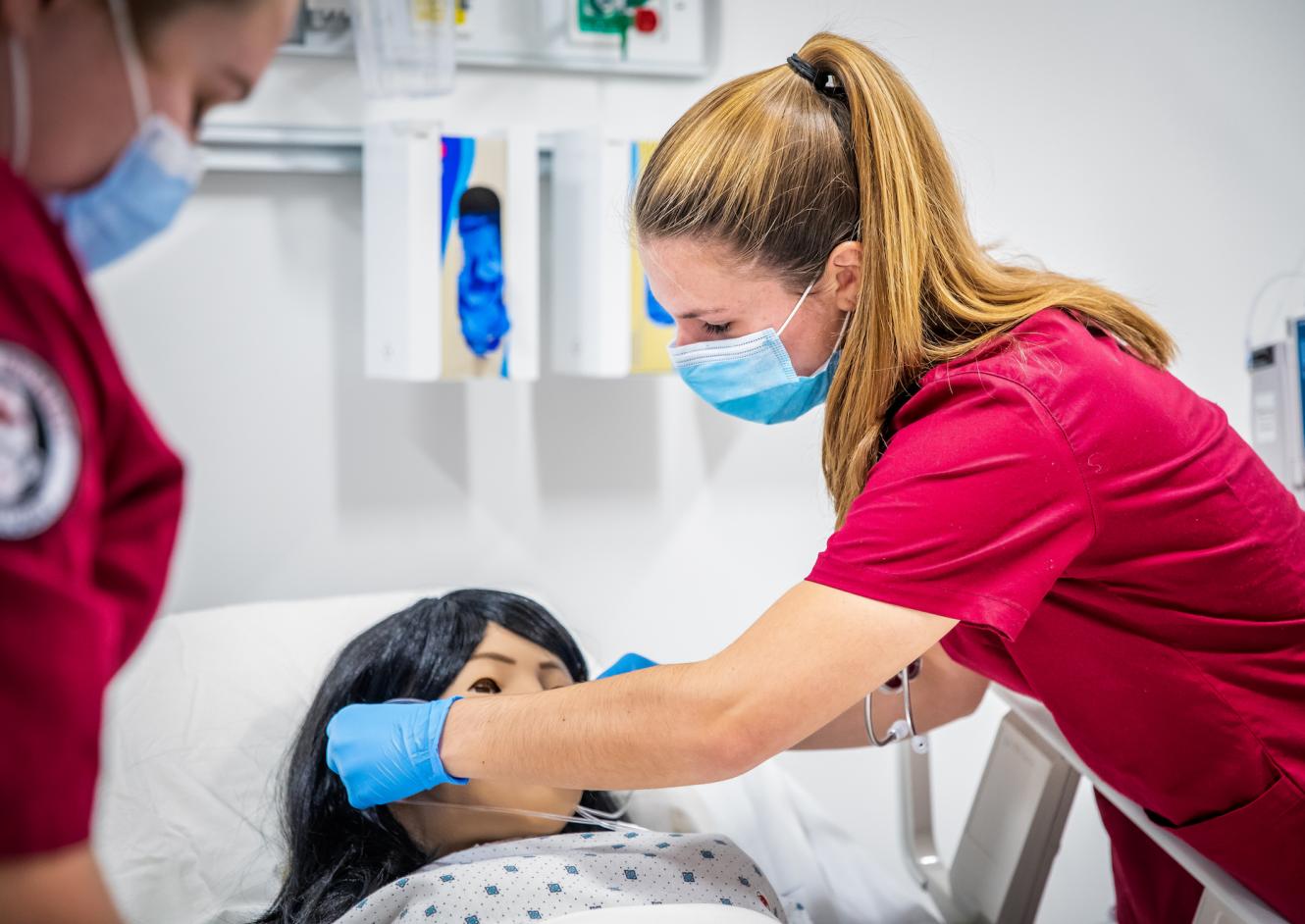 St. Davids, PA: Eastern University is pleased to announce the establishment of the new School of Nursing, which will be the home of Eastern's four nursing programs: the traditional BS in Nursing, the Second Degree BS in Nursing, the MS in Nursing (Nurse Educator Concentration), and the School Nurse Certification.   
Since the inception of its first nursing program nearly four decades ago, Eastern University's nursing programs have been regarded as providing outstanding nursing education regionally and, in the case of its Korean nursing program, internationally. Until now, Eastern's nursing programs have been housed within the Department of Nursing.
"The transition to a School of Nursing is a tremendous opportunity for our programs to flourish. By building on the traditions of Eastern University Nursing, the School of Nursing is positioned to excel in the preparation of nursing professionals in our undergraduate and graduate programs," says Dr. Melissa Snyder, Chair of the Department of Nursing and newly appointed Associate Dean of the School of Nursing.  "We are grateful to the Leadership team and the Board of Trustees for their support and confidence in the future of nursing education at Eastern University."
The School of Nursing will be housed within the College of Health and Science (CHS).  Dr. Trish Reger, Dean of CHS, shares, "Our dedicated faculty and staff take great pride in providing high quality education and preparing the next generation of nurses and nurse educators. The establishment of the School of Nursing reflects not only our commitment to our students, but also to the needs of society by providing access to affordable and high quality nursing education."
Eastern University's baccalaureate programs are approved by the Pennsylvania State Board of Nursing and accredited by the Commission on Collegiate Nursing Education (CCNE). The School Nurse Certification program is one of the largest programs at the university and meets the requirements for the Education Specialist 1 (PK-12) Certification in School Nurse in Pennsylvania. Finally, the MSN program, launched in 2018, is scheduled for its initial accreditation in Spring 2021. 
About Eastern University
Eastern University is a Christian university offering a wide array of undergraduate, graduate, professional, seminary, and online programs. The university's main campus is located in St. Davids, PA, with additional locations in Philadelphia and Harrisburg. Eastern's core values of faith, reason, and justice are woven into all of its educational programs. For more information visit eastern.edu or contact Kelly Goddard, Director of Marketing and Communications: kelly.goddard@eastern.edu.