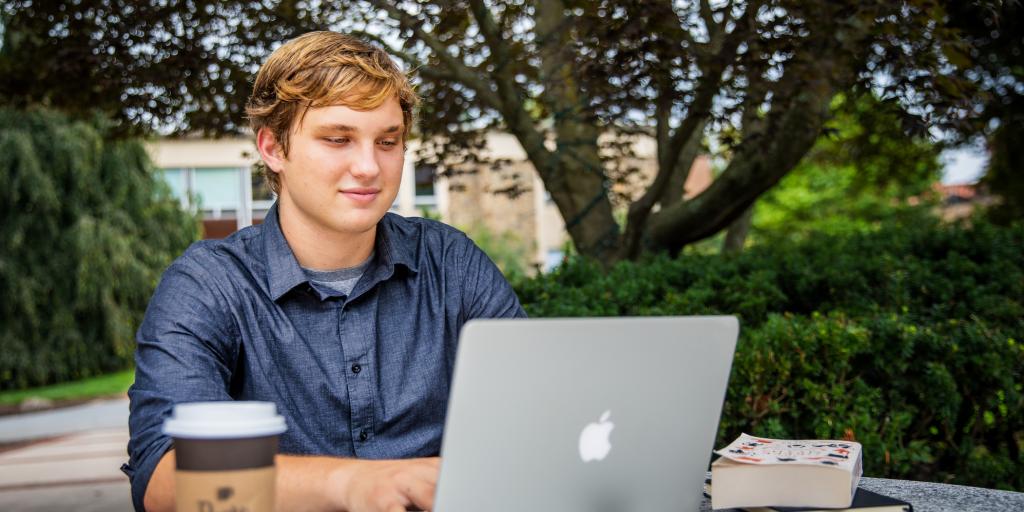 Spring Applications are due by November 1. Summer & Fall Dual Enrollment Applications are Due by May 1.
Complete the 

Dual Enrollment Application

Choose online courses from the Approved Dual Enrollment Course List - EDUC 328 Early Childhood Education or EDUC 382 Methods of Classroom Management 

Check with your School Counselor to see if the college course can be counted towards any high school graduation credit requirements

Submit an official High School transcript with overall GPA 

Obtain signatures from their principal, guidance counselor and parents
Dual Enrollment Costs
Funding exists to reduce the cost of a course for students meeting program requirements. Current costs: $60.00 per credit (up to 6 credits only) plus a one-time $50 nonrefundable transcripts/records fee for new Dual Enrollment students. 
Tuition and fees are billed to the students account online once they are approved and enrolled. You can pay by cash, check, credit card or checking account. Ask your enrollment counselor for more information!
Each student is responsible for the cost of book(s) for their course. Books can be purchased through the Eastern Bookstore: www.bkstr.com/easternstore.

*NOTICE* Parents/guardians are not authorized to obtain information regarding student accounts. We advise students to share their EU electronic records with the parents/guardians.
Transition to College
Transition from high school to college is made easier by participating in Dual Enrollment.  Some advantages include: 
Giving you time to adjust to rigorous academic expectations

Remaining in a more convenient setting (your technical school) 

Gaining advanced academic standing in undergraduate studies

Reduced tuition costs
Transferring Credits
Your credits at Eastern University are already part of your official transcript, so you will be earning credits toward your intended major. If you decide not to attend Eastern University following graduation, we can help you transfer to the college or university of your choice. 
For any additional information contact Rachel Cotton at Delaware County Technical High Schools (DCTS): rcotton@dciu.org (610) 583-7620 ext. 3465 or visit eastern.edu/admissions.
Dual Credit Approval from your Home High School
Please contact Rachel Cotton at DCTS (rcotton@dciu.org (610) 583-7620 ext. 3465) to ensure your Home High School will accept dual credit from your coursework at DCTS with Eastern University. 
Apply Today!
Submit this online form to apply for the Dual Enrollment Program.